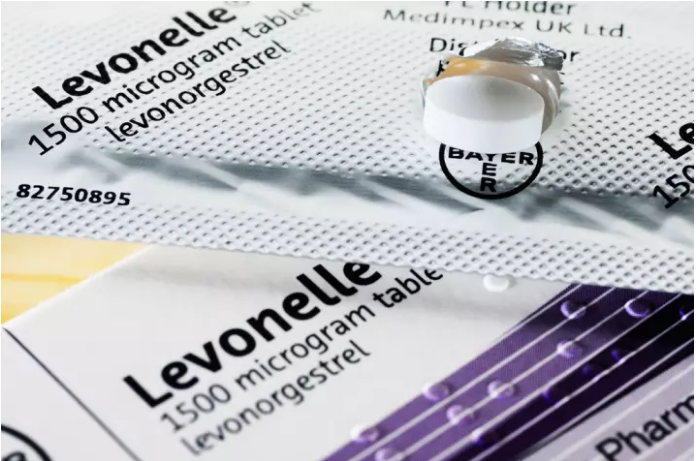 Boots has apologised for its handling of criticism over pricing of the morning-after pill and said it will work towards bring down the price of such drugs.

In a recent letter to the British Pregnancy Advisory Service (BPAS), Boots's chief pharmacist Marc Donovan said lowering the price of emergency contraception could lead the firm "to be accused of incentivising inappropriate use" of such drugs.

Many objected to what they believed to be a moral strategy by the pharmacy, prompting BPAS, Labour MPs, and members of the public to urge Boots to reconsider its pricing of emergency contraception.

In a statement issued late on Friday night, Boots said it was "truly sorry" for the way it had responded to the BPAS campaign.
"Pharmacy and care for customers are at the heart of everything we do and as such we are truly sorry that our poor choice of words in describing our position on Emergency Hormonal Contraception (EHC) has caused offence and misunderstanding and we sincerely apologise," the statement read.

The pharmacy chain also said it is is "committed" to "looking at the sourcing of less expensive EHC medicines."

BPAS welcomed Boots's apology, as well as its decision to consider repricing the morning-after pill. "We look forward to learning what the next steps will be and the timeframe for these changes," said Clare Murphy, director of external affairs for BPAS.
Earlier on Friday, a group of Labour MPs wrote to Boots urging it to back down on its decision to charge approximately £15 more for emergency contraception than rival businesses.
"This infantilises women, Boots' largest customer base, and suggests Boots take a moral position against women's choices which is unacceptable," said the letter, which was led by the parliamentary Labour party's women's group chair Jess Phillips and cosigned by MPs including Harriet Harman, Yvette Cooper, and Diana Johnson.
The letter welcomed the recent decision by Superdrug and Tesco to lower the price of emergency contraception to around £13, and urged Boots to do the same.
"It will improve women's access to a vital method of back-up contraception, is supported by the majority of the public, is clearly commercially possible and will end the sexist sub-charge on emergency contraception," it continued.

More than 10,000 members of the public also contacted Boots asking them to reconsider their policies on emergency contraception using an email form set up by BPAS as part of the charity's JustSayNon campaign, a spokesperson told BuzzFeed News.
In a statement earlier in the week, Donovan told BuzzFeed News: "The consultation helps the pharmacist offer important sexual healthcare advice to women and helps us prevent emergency contraception from being misused or overused."
A spokesperson for BPAS said the charity "couldn't agree more with Jess Phillips – this is infantilising, patronising, and we won't stand for this kind of attitude in 2017".
BPAS added that it was "bitterly ironic" that Boots had faced such a backlash after it refused to lower the price of emergency contraception based on fear of sparking complaints from customers.
"The reaction over the last 24 hours shows just how badly they misjudged public opinion on this," BPAS said.
It continued: "Women are also incredibly offended by the suggestion that they might not be capable of using emergency contraception 'appropriately' if the price was lowered.

"This is simply patronising, and we won't stand for this kind of attitude in 2017."

According to guidelines issued by the Family Planning Association, while emergency contraception is not considered to be as effective as other methods, such as condoms or an intrauterine device (IUD), it is safe to take levonorgestrel-based morning-after pills such as Levonelle "as many times as you need" during one menstrual cycle. NHS guidelines state that "there are no serious side effects of using emergency contraception".
Jane Dickson, vice president of the Royal College of Obstetrics and Gynaecology's Faculty of Sexual and Reproductive Healthcare, said that while levonorgestrel may not be appropriate for preventing pregnancy during days in a woman's cycle when she is most fertile and the drug is not as effective, it is otherwise incredibly safe.

"Even if you were to take it every day it wouldn't do you any harm," Dickson told BuzzFeed News.

"We would advocate an emergency IUD for high-risk sex, but in terms of safety [the morning-after pill] is very, very safe.

"It doesn't have a link with things like blood clots, it's not toxic. We sell paracetamol over the counter and that's far more harmful."

Dickson did not believe concerns over the effectiveness of different types of emergency contraception in any way justified the large discrepancies in cost of the morning-after pill at different retailers.

"The argument is that within that £30 you're paying for the cost of an assessment, but the same assessment is taking place whether you get emergency contraception at Boots or Superdrug or Tesco," she said.

"I can't see why it would cost so much more at Boots.

"It is a very safe drug and I don't buy into the idea that it could be abused or that low cost encourages women to use it. How patronising."
Robbie Turner, a pharmacist and director of the Royal Pharmaceutical Society, said that while the organisation did not wish to comment directly on individual company's pricing strategies, he believed that emergency contraception should be available free of charge via the NHS at all pharmacies.

"That would take the cost issue out of the equation," Turner said. "Different prices will be a different barrier for different women."

While emergency contraception is available for free with a prescription from a GP surgery or sexual health clinic, and via some pharmacies where local NHS clinical commissioning groups have chosen to fund it, such provisions are not universal.
Turner said he believed the consultation process was important in aiding women's choices about emergency contraception, and that decisions on whether the drug should be administered should be made on a clinical basis.

"This isn't about pharmacists making a moral decision about the appropriateness of treatment – it's to make sure this is the best thing for that woman, decided with that woman," he said.

Read the Labour MPs' letter in full here: