Grant Shapps Has Resigned Over Bullying Claims
"The buck should stop with me," the former Tory chair said after it emerged he had been aware of bullying within the party, thought to have led to the death of 21-year-old Elliot Johnson, since January.
Grant Shapps has resigned from his position as international development minister amid claims he knew about bullying within the Conservative party, Downing Street has confirmed.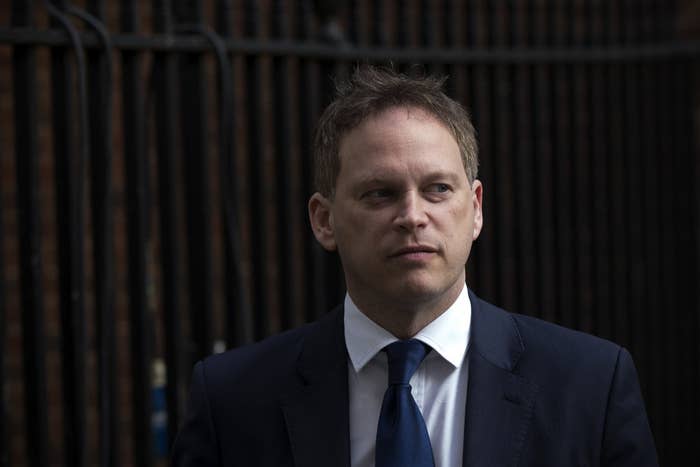 Following the apparent suicide of 21-year-old activist Elliot Johnson in September, after he was allegedly bullied by leading young Tory Mark Clarke, the party has received repeated accusations of bullying.
"As individual allegations have come to light," Shapps wrote in a letter of resignation to the prime minister, "I have come to the conclusion that the buck should stop with me."
On Friday it emerged Tory peer Lady Sayeeda Warsi had written in January to Shapps, then Conservative chair, to demand Clarke be reprimanded for abusing her on Twitter.
The letter contradicts Tory claims that no complaints had been made about Clarke before August.
Shapps has faced continued criticism over his appointment of the disgraced Clarke to run the party's "road trip" campaign bus, which Johnson joined as an activist and blogger, ahead of May's election.
"[Clarke] presented himself as having learned from his past experience, being more mature and wanting to prove himself again," Shapps said of the appointment in his resignation letter.
The Tory party has previously denied claims of wrongdoing by Clarke. "He just said that there is no evidence, there is nothing there, and just walked away. That was on the second occasion when I said 'what is going on'?", a senior Tory MP said, according to The Telegraph.
While Shapps maintained in his resignation letter that neither he nor the party could find any record of written allegations of bullying, sexual abuse or blackmail made to him before May's election, he conceded, "I cannot help but feel that the steady stream of those who raised smaller, more nuanced, objections should have perhaps set alarm bells ringing sooner."
Speaking to The Guardian, Elliot Johnson's parents called for Shapps and current party chair Lord Feldman to resign for failing to act on complaints about bullying in the party, which they believe led to their son's death.
"If they had behaved responsibly, like any other organisation, none of these events would have happened; my son would still be alive and many activists wouldn't have been intimidated and harassed," Ray Johnson told the newspaper.
Following Johnson's alleged suicide, Clarke was suspended from the Conservative party before being banned for life last week.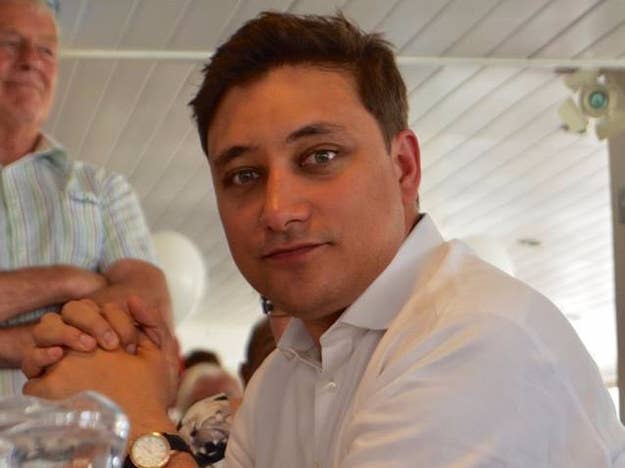 Speaking at a press conference in Malta on Saturday afternoon, prime minister David Cameron refrained from offering his support to Shapps, confirming there would be a statement on the matter later that day.
Instead he offered his condolences to the Johnson family over their son's death.
"It is an appalling loss to suffer and that is why it is so important there is a proper coroner's inquiry," Cameron said. "In terms of what the Conservative party should do, there should be and there is a proper inquiry that asks all the questions as people come forward. That will take place.
"It is a tragic loss of a talented young life and it is not something any parent should go through and I feel for them deeply".
He added that it is important the coroner's inquiry into Johnson's death be allowed to proceed properly.
Accepting Shapps's resignation, Cameron recognised the "big contribution" Shapps has brought to party over the past eight years, remarking that he was "always committed to the brief you held and with a seemingly unremitting amount of energy to bring to your work".
Cameron thanked Shapps for being "a loyal and trusted supporter of mine from the very beginning", adding, "I know you have much more to give in the years ahead".
He agreed that it was "entirely understandable that [the Johnson family] want answers, and it is very important that the inquiry underway establishes the facts".
In Saturday's resignation letter, Shapps echoed Cameron's earlier messages of condolence to the Johnsons.
But, he wrote, "I doubt any of this will bring much comfort to the Johnson family whose loss is simply unimaginable."
Nick Hurd, MP for Ruislip, Northwood, and Pinner, will replace Shapps as a parliamentary under secretary of state at the Department for International Development, Downing Street confirmed on Saturday.