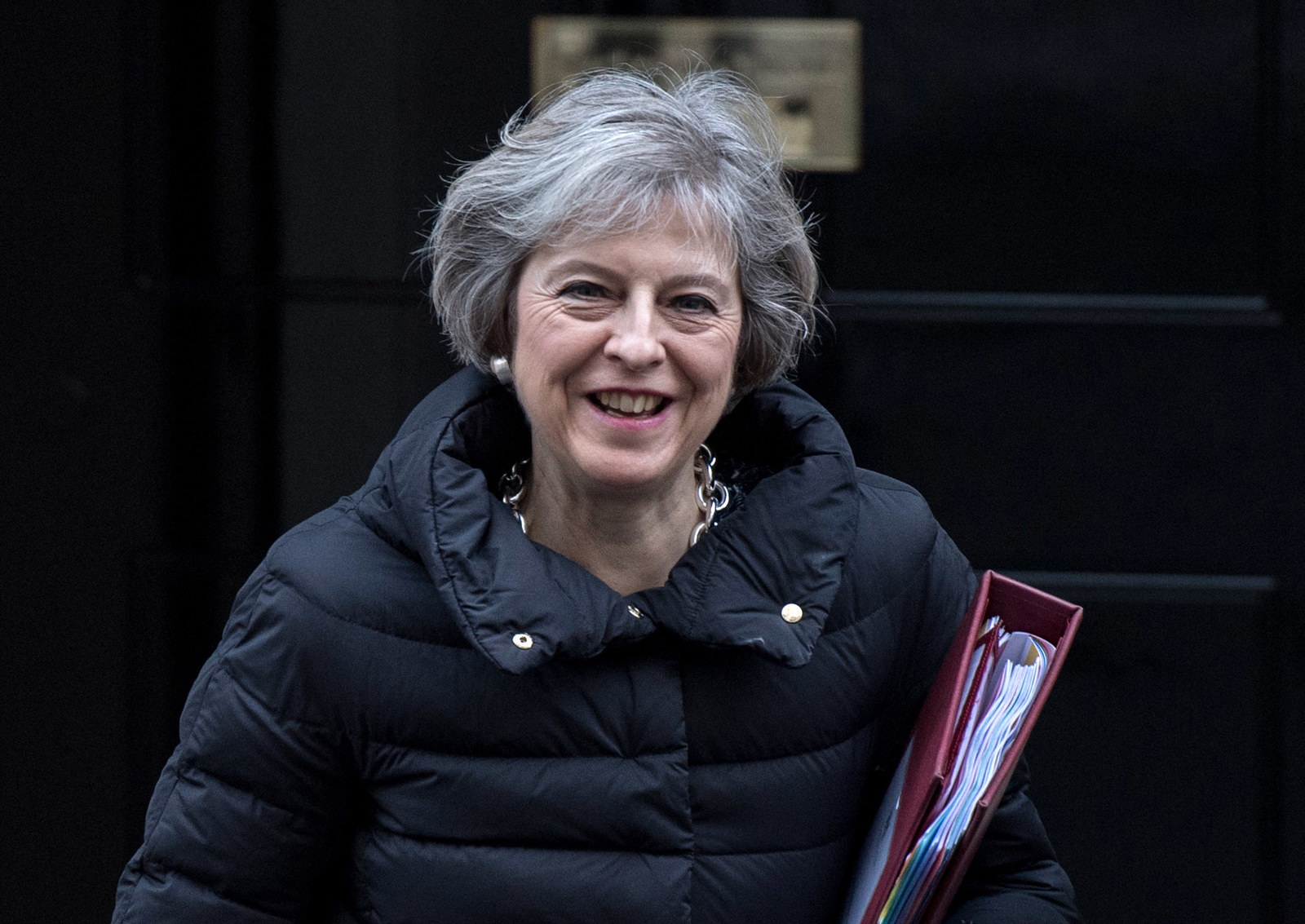 Downing Street has confirmed that Theresa May was aware of a "misfire" of a Trident missile, after she initially refused to disclose whether she knew about the incident – but the government has refused to give any more details on the incident.
The Sunday Times had reported that "an alarming failure" of a nuclear missile took place in June last year, a month before MPs voted to renew Trident at a cost of £40 billion.

When challenged on whether she knew about the alleged mishap on that day's Andrew Marr Show, May did not give a direct answer, despite being asked four times by the presenter.

But on Monday, faced with pressure from Labour and the SNP to admit how much the prime minister knew about the incident, May's official spokesperson said she had been briefed on the Trident missile test that reportedly went wrong.
Defence secretary Michael Fallon was called to to the House of Commons on Monday afternoon to defend the government's position but repeatedly refused to give away any "operational details" beyond insisting the debate had been a success.
"The government has absolute confidence in our deterrent and in the Royal Navy," he said, warning MPs against believing everything they read in the media.
Conservative MP Jacob Rees-Mogg went a step further and attempted to have the parliamentary debate held in secret, with no media or public access to proceedings, citing national security concerns.
But Fallon's position of deflecting all questions was undermined during the parliamentary question session when CNN published confirmation from US officials that electronics had detected an anomaly during the test and the missile was diverted into the ocean to self-destruct.
Labour MPs appeared to read the story on their phones in the chamber, prompting Mary Creagh to ask the defence secretary for more details.
Previous Trident tests have often been publicised in the media but this went unreported until this week.

According to the Sunday Times, an unarmed Trident II D5 missile veered off towards the US mainland instead of to the Atlantic when fired by a submarine off the coast of Florida.

In a statement, the Ministry of Defence described the operation as "routine" and said the missile test launch from HMS Vengeance was "successfully tested and certified".
"We have absolute confidence in our independent nuclear deterrent," the MoD statement added.
Allegations that the missile had veered off course, however, were described as a "hugely serious issue" by SNP first minister Nicola Sturgeon, while Labour shadow chancellor John McDonnell said it was "extremely worrying" that parliament had not been told about the test when MPs were asked last July to vote on whether the Trident Missile programme should be renewed.