Funds raised by the controversial "tampon tax" will be donated to women's charities, chancellor George Osborne announced in his spending review on Wednesday.
Under EU law, women's sanitary products are subject to a 5% VAT rate as they are considered to be "non-essential, luxury" items.
Under the same law, a Jaffa Cake is not subject to VAT because cake is not classed as a luxury item.
Last month, MPs voted against a motion forcing the Treasury to challenge Brussels over the the tax.
Osborne said on Wednesday that the government would continue to review the "tampon tax" and that in the meantime, the £15 million raised by the tax each year would be donated to women's health and support charities.
While the extra funding for women's charities was welcomed, many felt the charities should receive funding in addition to the "tampon tax" being abolished.
Some said the move was asking women to fund their own support for domestic violence.
As Osborne made the announcement, Labour MP for Birmingham Yardley Jess Phillips, an avid campaigner for women's rights, could be heard shouting in parliament: "You're not paying it, George, I am!"
There were also calls for further protests.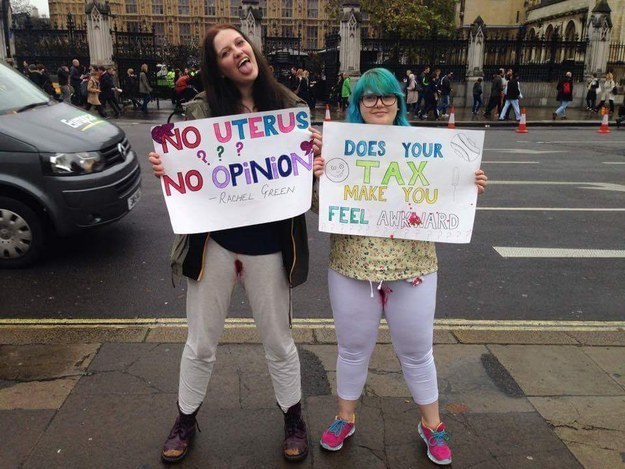 While women continue to call for a ban on the tax, many were left wondering on Wednesday where funding for women's charities would come from if the "tampon tax" is abolished.