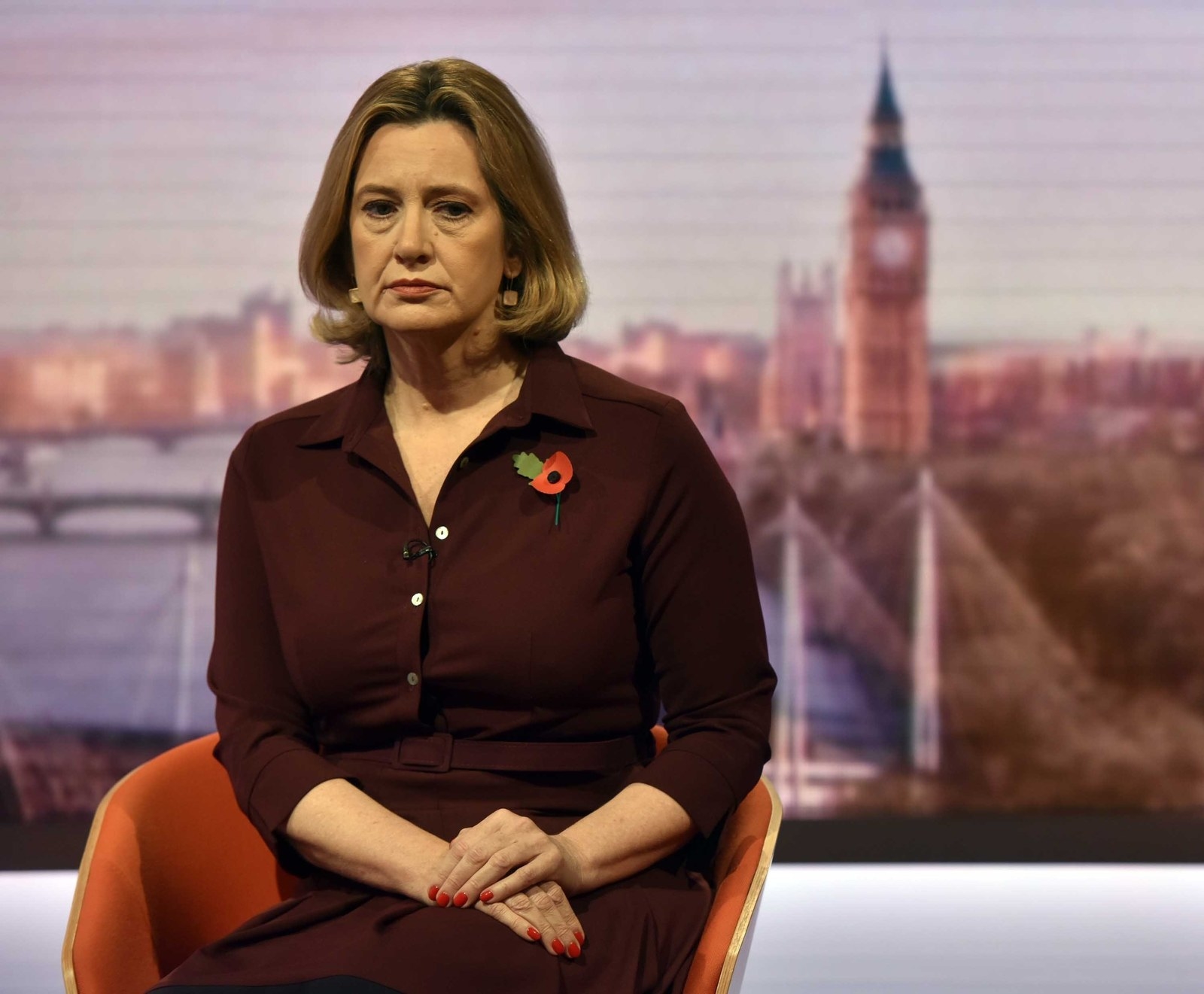 Amber Rudd has said that sexual harassment allegations that have recently been made against several cabinet ministers and other MPs will lead to a "clearing out" at Westminster of that sort of behaviour.

Appearing on BBC One's The Andrew Marr Show on Sunday morning, the home secretary said that a huge cultural shift needed to take place in parliament in order to wipe out sexual misconduct, as well as to allow victims to feel confident about speaking up.
"What we've seen is an abuse of power, and a widespread change needs to take place as we recognise that," Rudd said.

There is a growing feeling than the loss of senior cabinet members as a result of sexual misconduct allegations could destabilise an already fragile government that lost its overall majority in this year's snap election.
Earlier this week defence secretary Michael Fallon resigned following an accusation of inappropriate behaviour towards a journalist in 2002. He faced new claims published in the Observer that he had lunged and tried to kiss the journalist Jane Merrick in 2003.
First secretary of state Damian Green, effectively the second most powerful person in government, faced fresh allegations that police found pornographic material on his parliamentary computers, according to The Sunday Times. Green has strongly denied the allegation as "completely untrue", and a "political smear".

But Rudd suggested that the spotlight that has been placed on sexual harassment could actually allow the government to weed out misconduct and create a stronger, more inclusive environment in Westminster.
When asked by Marr whether recent allegations could indicate the government was about to collapse, she responded: "Absolutely not. I think it is something that will take place in terms of clearing out Westminster of that sort of behaviour.

"And I think that Westminster afterwards, including the government, will be better for it," she continued. "When are we confident that men and women can work in a respectful environment and people who have been on the receiving end of abuse of power can come forward that will be a positive thing."
Since allegations of sexual misconduct in Westminster began to emerge last week, there have been accusations of complicity, particularly directed at party whips, who reportedly knew about such behaviour but used it to ensure MPs toed the party line instead of reporting it.

Last week, Theresa May's former head of communications for Number 10, Katie Perrior, told the BBC: "The information is held by the whips, because they use it to make sure that MPs know that other people within the party know exactly what they've been up to, and that behaviour either is not acceptable, or it will be used against them – you will vote in a certain way or we will tell your wife exactly what you've been up to."

Rudd, who served as assistant whip between 2013 and 2014 strongly denied that she was aware of any sexual misconduct by MPs during her tenure. "I don't accept that whips knew," she said. "Our aim is to get government business through."

Marr cited a "black book" or "black spreadsheet" which details MPs' misconduct which has been rumoured to be held by the whip's office, but Rudd also denied this.
"I spent a year in the whips' office and there was no black book. There was no influence like that – it was just about trying to get government business through," she said.
Rudd also dismissed Marr's suggestion that she may have been aware of any allegations against Fallon. "I can't say who knew what rumours or what truth. I didn't know in the whips' office," she said.

She did, however, welcome that an alleged culture of sexual misconduct in Westminster had been brought into the open.
"There should be total candour about rumour or allegations," Rudd said. "We need to bring them out and deal with them with complete transparency."
The Westminster harassment scandal crosses party lines. Tory MP Elphicke was suspended by the party and reported to police over "serious allegations" on Friday, although he strongly denies any wrongdoing.
Three senior Labour MPs, Kelvin Hopkins, Ivan Lewis, and Clive Lewis, have all also found themselves embroiled. Hopkins has been suspended by the party after claims that he sent inappropriate texts to a young activist, allegations he strongly denies.
Clive Lewis has also denied claims that he groped a female activist at a party conference fringe event, while Ivan Lewis told BuzzFeed News he denied sexual harassment, but apologised if he had ever made women feel "uncomfortable".