A Powerful Earthquake Has Killed Close To 100 People In Indonesia
The 6.9 magnitude earthquake, which hit the island of Lombok, has killed 91 and injured more than 200.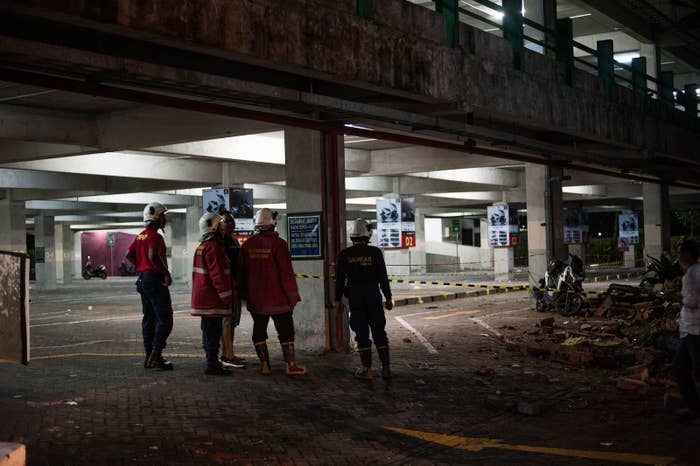 Ninety-one people have died on the Indonesian island of Lombok, and more than 200 people have been injured, after a powerful earthquake struck Indonesia's islands, local authorities have said.
The 6.9 magnitude earthquake was 31 kilometres deep at its epicentre in Loloan, in the north of Lombok, and tremors could be felt in Bali to the west, where one person has died.
More than 130 aftershocks have continued to shake the islands since the original earthquake on Sunday morning.
Emergency services are continuing to search the rubble of collapsed buildings across the island for more victims.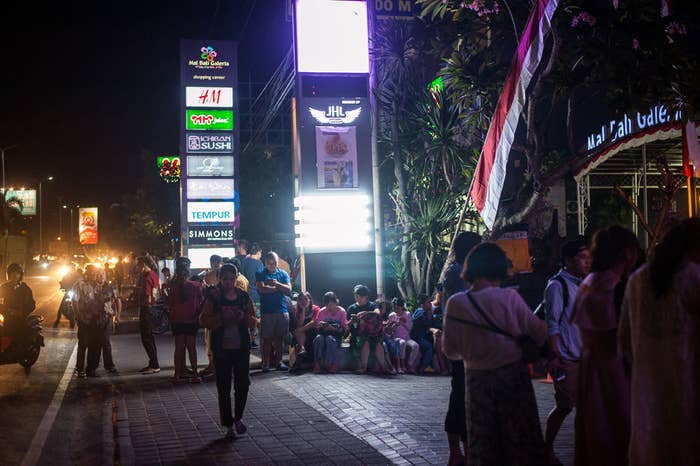 "There are challenges: The roads were damaged, three bridges were also damaged, some locations are difficult to reach, and we don't have enough personnel," Sutopo Purwo Nugroho, the head of Indonesia's national disaster agency, said.

He confirmed that 200 people had reported injuries as a result of the earthquake, but said that figure was expected to rise.

People are being evacuated from the area, including 1,000 tourists from the nearby Gili Islands.
Video footage by reporters in Lombok showed panicked scenes as people left their homes amid the devastation of multiple buildings.
Makeshift wards have had to be set up outside many hospitals that have been damaged in the earthquake. "Many injured people are being treated outside of hospitals and health clinics because the buildings were damaged," Sutopo said.

In Mataram, Lombok's main city, medical staff appeared to be struggling with the scale of the disaster.
"What we really need now are paramedics. We are short-staffed. We also need medications," a spokesperson for the city's general hospital told the news agency AFP.

The Indonesian Red Cross Society's head of disaster management, Arifin Muhammad Hadi, said that hundreds of people have been taken to hospitals.
On Monday the Indonesian Red Cross appealed for blood donations in anticipation of an increased number of people being admitted to hospital.
Over 350 tourists have been evacuated so far, according to Indonesian officials, while many more are trying to leave the islands affected by the earthquake amid the panic.
"We tried to go to the airport but there was no taxi, no transport, no plan for evacuation," a French tourist told local news station Metro TV, according to AFP.
"The Airport was chaotic — lots of people," Singapore's minister for home affairs and law, K. Shanmugam, who was attending a conference in Mataram, wrote on Facebook. "Last night we only grabbed the most essential items before getting out - in my case my laptop with my government emails," he continued. "Everyone is waiting for a flight out."
Sunday's earthquake follows a deadly tremor in Lombok last week that killed at least 17 people.