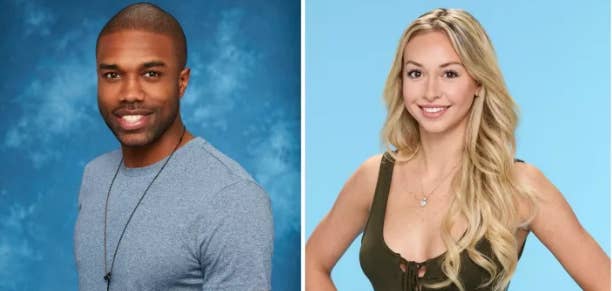 The investigation into Bachelor in Paradise Season 4 has concluded, and Warner Bros., which produces The Bachelor franchise for ABC, found no evidence of misconduct.
Here is the statement in full:
As we previously stated, we recently became aware of allegations regarding an incident on the set of Bachelor in Paradise in Mexico. We take all such allegations seriously. The safety, security and well-being of the cast and crew is our number one concern, and we suspended filming so that the allegations could be investigated immediately and thoroughly. Our internal investigation, conducted with the assistance of an outside law firm, has now been completed. Out of respect for the privacy interests of those involved, we do not intend to release the videotape of the incident. We can say, however, that the tape does not support any charge of misconduct by a cast member. Nor does the tape show, contrary to many press reports, that the safety of any cast member was ever in jeopardy. Production on this season of Bachelor in Paradise will be resuming, and we plan to implement certain changes to the show's policies and procedures to enhance and further ensure the safety and security of all participants.
Warner Bros. shut down production on Bachelor in Paradise on June 11 and sent the cast of Season 4 home, pending an investigation into "allegations of misconduct" during filming. It soon became clear — through leaks and reports — that the alleged incident was sexual, and the focus was on cast members DeMario Jackson and Corinne Olympios. Two producers filed complaints about the alleged incident, causing the shutdown.

Before long, the story was taking numerous lurid turns, with some of the cast choosing sides, and with Jackson and Olympios both retaining publicists and attorneys ready to engage in battles worthy of, well — reality television.
Jackson's representative did not respond to a request for a comment.
But Martin Singer, Olympios's attorney, issued a blistering statement, calling into question the credibility of Warner Bros.' findings:
It needs to be made crystal clear that production of Bachelor in Paradise was shut down because of multiple complaints received from BIP producers and crew members on the set. It was not shut down due to any complaint filed by Corinne against anyone.

It comes as no surprise that Warner Bros., as a result of its own internal Investigation, would state that no wrong doing had occurred. Our own investigation will continue based on multiple new witnesses coming forward revealing what they saw and heard.
A spokesperson for Warner Bros. had no comment on Singer's assertions.
Last week, a representative from ABC repeatedly told BuzzFeed News that the network was waiting for the results of the investigation. Today, an ABC spokesperson issued this statement: "We appreciate the swift and complete investigation by Warner Bros. into allegations of misconduct on the set of Bachelor in Paradise. Given their results, the series will resume production, and will air this summer on ABC."

The show was set to premiere on Aug. 8. That may need to be pushed to later, but it's unclear at this point.
This is a developing story and will be updated.