Tory MP Criticised After Accepting Trips To Horse Racing From Ladbrokes
Therese Coffey, who has supported reductions in gambling safeguards, accepted invitations to a number of horse races paid for by the bookmaker.
Britain's biggest bookmaker has spent £890 taking Tory MP Therese Coffey, who has a record of offering political support to elements of the gambling industry, and a member of her staff to watch horse-racing.
According to the register of members' interests, Ladbrokes paid for Coffey to attend Doncaster Races on 10 September and for Coffey and a member of her staff to attend Royal Ascot on 17 June.
Coffey may also have accepted hospitality from Ladbrokes in 2013. On 21 June (the fourth day of that year's Royal Ascot) she tweeted: "Enjoyed sport of kings and queens thanks to Ladbrokes today. Now head bopping to Calvin Harris 'Drinking from the Bottle' en route home J".
When asked by BuzzFeed News to explain this tweet and why the apparent hospitality does not appear on the register of members' interests, her spokesperson declined to comment.
Since entering parliament in 2010, Coffey has been one of the gambling industry's most enthusiastic and influential supporters.
After her election, she joined parliament's culture, media, and sport (CMS) committee, which was tasked with investigating whether betting shops are taking over the high-street and how controversial, high-stakes Fixed Odds Betting Terminals (FOBTs) should be regulated.
As part of the committee's evidence-gathering process, she questioned Ladbrokes CEO Richard Glynn in October 2011.
In July 2012, she then supported the committee's report, which unanimously recommended that the limit on the number of FOBTs in each betting shop be lifted.
The report's recommendations were welcomed by the Association of British Bookmakers, but criticised by the Campaign for Fairer Gambling, the Salvation Army, and MPs such as David Lammy.
After leaving the CMS committee in October 2012, she continued to defend the gambling industry and its use of FOBTs.
In January 2014, for example, she argued against a Labour motion in parliament that said FOBTs were causing clusters of betting shops in poorer areas.
"We must be careful when we stop legitimate gambling on the basis of anecdotal research," she said, claiming there was no link between areas being deprived and gambling prevalence once age was accounted for.
In January 2016, she had an argument on Twitter with Clare Foges, former speechwriter for David Cameron, after Foges called for FOBTs to be banned.
When Coffey told Foges to look at the CMS committee's report, Foges replied: "The hospitality enjoyed by committee members slightly undermines the credibility of the report."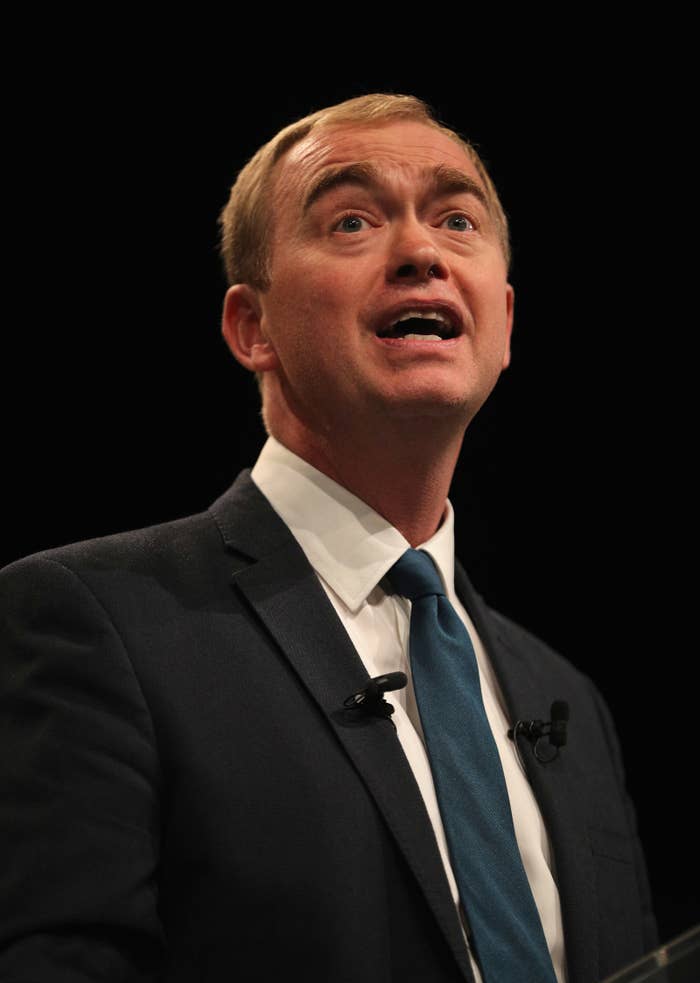 Another member of the CMS committee, Tory MP Philip Davies, had to apologise in 2013 after failing to declare, when questioning Ladbrokes CEO Richard Glynn, that Ladbrokes had previously paid £870 for him to attend the Cheltenham Festival. He did however, declare this in the register of members' interests.
A spokesperson for Coffey said: "Dr. Coffey has declared hospitality in accordance with the rules of the house. Any suggestion you make that she has been influenced in her considerations on matters of related policy by any hospitality received would be wholly inaccurate and wrong. The select committee report on the review of the gambling act was agreed unanimously by the committee."
Liberal Democrat leader Tim Farron said: "Accepting gifts from Ladbrokes at the same time as supporting reductions in gambling safeguards looks very shady.
"The Fixed Odds Betting Terminals which Ms Coffey is so keen to defend are highly addictive and have been shown to destroy lives and suck money out of deprived communities."