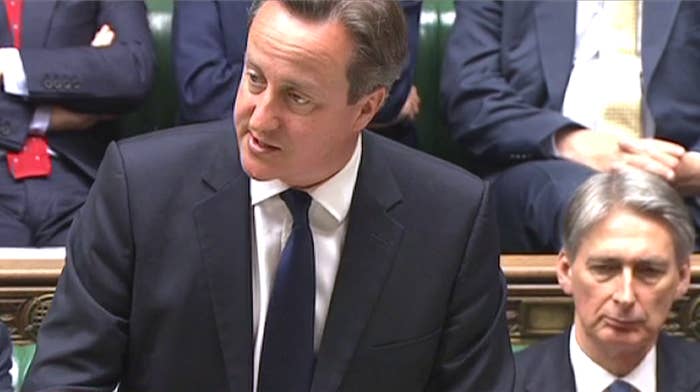 Russian oligarchs and "cronies" of President Putin should be targeted for economic sanctions in response to the shooting down of Flight MH17, David Cameron has said.
The prime minister told MPs in no uncertain terms that he believed Russia had been providing heavy weaponry and training for separatist rebels in eastern Ukraine in recent weeks.
Cameron said sanctions should be targeted at the "cronies and oligarchs" around the Russian president, even if they were not directly connected to events in the conflict-hit region.
In a statement to parliament, Cameron said he had spoken to Putin last night and called for him to end the "bluster and obfuscation" around the shooting down of the Malaysia Airlines flight.
The prime minister said he had demanded that Russia end its support for the rebels, which he blamed for the downing of the plane.
"We should be absolutely clear about what caused this terrible tragedy to happen," he said. "The context for this tragedy is Russia's attempt to destabilise a sovereign state, violate its territorial integrity and arm and train thuggish militias."
He said the West would "fundamentally" change its approach to Russia if Putin's policy towards Ukraine did not change in the wake of the crash, and was ready to unleash a wave of new economic measures.
"Over the weekend I agreed with Chancellor Merkel and President Hollande that we should push our partners in the European Union to consider a new range of hard-hitting economic sanctions against Russia," he said.
Flight MH17 was travelling over eastern Ukraine on Thursday when it crashed. A total of 283 passengers, including 80 children, and 15 crew members were on board.