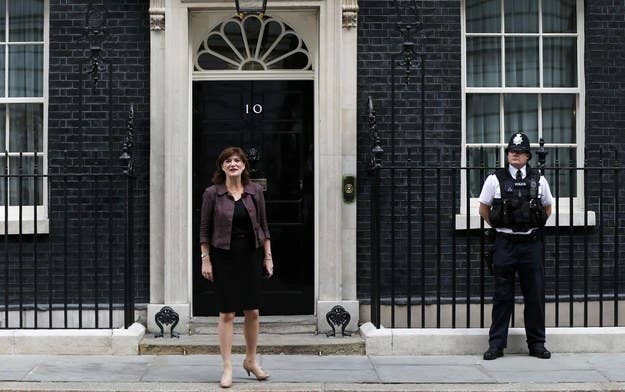 David Cameron's new minister for equality voted against same-sex marriage.
Nicky Morgan, who was also promoted to education secretary by David Cameron this morning, voted against the law, which was passed by the government last year.
At the time of the vote, in February 2013, Morgan said she believed marriage was "between a man and a woman".
"This is a very big social change. There have been plenty of little changes down the years but what's never been changed is that the fact that marriage is between a man and a woman," she told her local newspaper, the Leicester Mercury.
Morgan was promoted to minister for women in April, but was not given responsibility for equalities at the time.
Because one minister usually has responsibility for both women and equalities, there was speculation that they had been separated because of Morgan's stance on same-sex marriage.
A Downing Street spokesperson has however confirmed that Morgan is now the minister for both women and equalities.
Morgan was promoted this morning as part of a wide-ranging cabinet reshuffle.
As education secretary, she replaces Michael Gove, and will have responsibility for England's schools and teaching.
Another minister in Morgan's education department, Nick Boles, will be given responsibility for implementing same-sex marriage.