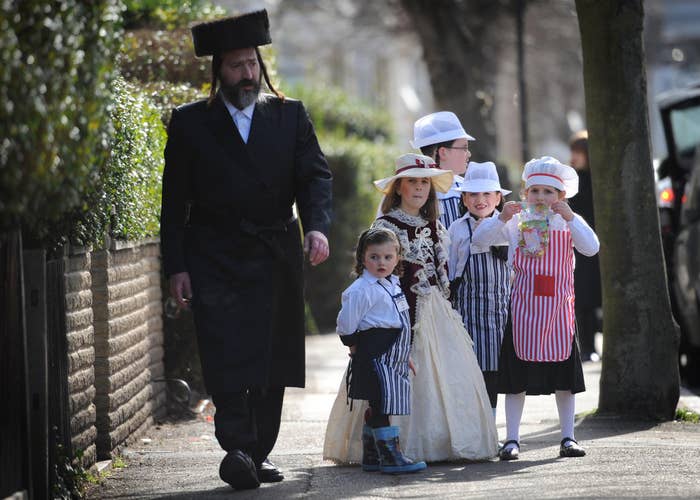 Anti-Semitic hate crimes between April and July doubled in London compared to the same period last year, according to the latest statistics.
There were 71 anti-Semitic offences recorded by the Metropolitan police between 1 April and 11 July, up from only 37 during the same period in 2013.
Number of anti-Semitic hate crimes recorded in London between 1 April and 11 July in 2013 and 2014:
As the latest figures from the Metropolitan police only cover crimes committed by 11 July, they predate the main Israeli ground operation in Gaza.
Unofficial figures from the Community Security Trust produced earlier this month showed a sharp rise in anti-Semitic crimes since the start of the Gaza conflict.
The trust said many of the those carrying out anti-Semitic attacks had made reference to the the Israeli invasion of Gaza.
A spokesperson for the Met said the service was "committed to tackling hate crime in all its forms, and has long since recognised the impact of hate crime on communities within London".
The official police data covering the period coinciding with the ground invasion of Gaza will be released this month.