Labour MPs Are Blocking One Another On Twitter
That Corbynite vs centrist split within the party is going well.
The dispute between the Labour's various factions took a strange turn on the internet as one of the party's centrist MPs apparently blocked several pro-Corbyn MPs on Twitter.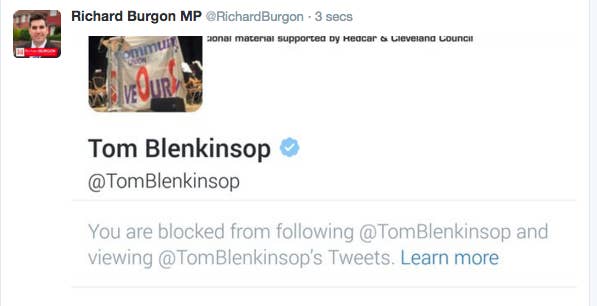 Richard Burgon, the pro-Corbyn shadow Treasury minister, tweeted a screenshot at 3am on Wednesday morning showing he had been blocked from viewing the Twitter account of Middlesbrough MP Tom Blenkinsop.
Burgon deleted the post a few minutes later and told BuzzFeed News that it had been a mistake to post it publicly: "I didn't mean to tweet that out. I'd taken a screenshot since it seemed very odd."
However, it appears that this is not an isolated case: Blenkinsop, who nominated Liz Kendall for the leadership, has long been a critic of Corbyn and he appears to have blocked many Labour MPs who strongly support the leader.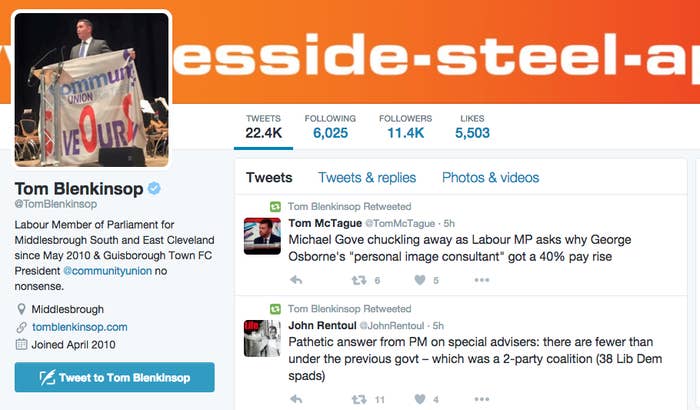 In short, internal Labour politics has collided with social media etiquette and it's all a bit weird.
Blenkinsop did not respond to requests for comment by the time of publication. We'd recommend using the "mute" button in future.