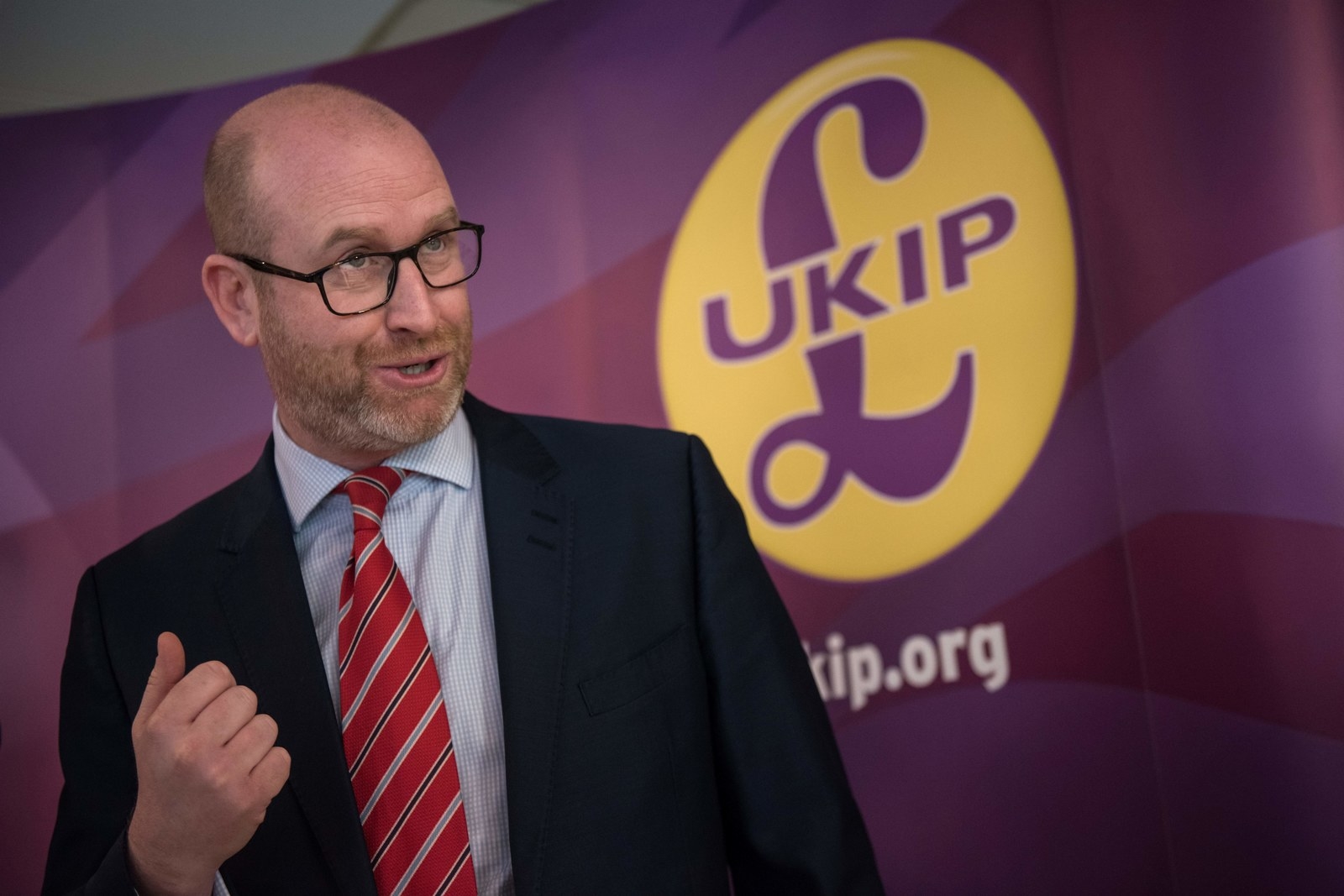 UKIP leader Paul Nuttall has admitted he did not lose "personal friends" in the 1989 Hillsborough disaster, despite multiple previous claims appearing on his website and elsewhere that he was close to some of the 96 fans who died in one of Britain's worst sporting disasters.

Nuttall, a Liverpool supporter who is standing as his party's candidate in the Stoke Central by-election, has previously talked about how he was present during the disaster and how it has affected his life.
Asked on Liverpool's Radio City Talk about claims he wasn't actually at the match, Nuttall defended himself but admitted he was only distantly connected to those who died on that day.
"You said you lost a close personal friend – it's on your website," said host David Easson to objections from Nuttall.
"I haven't lost a close personal friend, I lost someone who I know, I don't know who's written..." replied the UKIP leader.
Nuttall was then shown a print-out of a 2012 entry from his website, which quotes the UKIP leader as saying "I lost close personal friends at that match and understand as well as anyone how deep the scars of that tragedy go."
"That's not from me," said Nuttall. "I'm sorry, I haven't lost anyone who is a close personal friend, it is people who I knew through football and things like that."
He continued: "I'm sorry about that, I haven't put that out. That is wrong. I just want to make it perfectly clear I was there on that day, I have got witnesses who will stand up in court and back me 100%. It's making out as if my family are lying as well."
The 2012 blog post mentioned by Radio City has now been deleted from Nuttall's site, although near-identical comments made in 2011, in which he referred to the day when "96 Liverpool fans including close personal friends of mine lost their lives", remain online.
These comments also remain in full, as a direct quote from Nuttall, on the BBC website.
"The first time I mentioned publicly that I was at the Hillsborough disaster was on Question Time in February 2012," he claimed in the radio interview.
However, in a letter published in the North Wales Daily Post in 2010 criticising comments made by the Conservative culture secretary, Nuttall wrote: "I was at Hillsborough that day and am deeply offended by Jeremy Hunt's remarks. I believe he should publicly apologise."
In the Radio City interview Nuttall also claimed he never speaks to The Sun, which was recently banned from Liverpool FC due to the paper's false coverage of the 1989 disaster, after it blamed Liverpool fans and suggested some of them pickpocketed the deceased.
"I don't speak to The Sun, I don't give interviews to The Sun. It is utterly appalling that this is being thrown at me now," Nuttall told the radio station.
However, BuzzFeed News has now found multiple instances where The Sun has reported Nuttall as giving direct quotes to the newspaper, including as recently as December 2016 and January 2017.
Nuttall continued to insist that the implications he was not actually present during the Hillsborough match are hurting him and his family.
"This is the worst thing that can be thrown at anyone from this city – it should be above politics. It's a downright disgrace."
BuzzFeed News has contacted Nuttall's office for comment.
Looks like there are no comments yet.
Be the first to comment!