Tory MP Charlie Elphicke Has Been Reported To The Police Over "Serious Allegations"
The MP for Dover was suspended by the party on Friday night – but strongly denies any wrongdoing.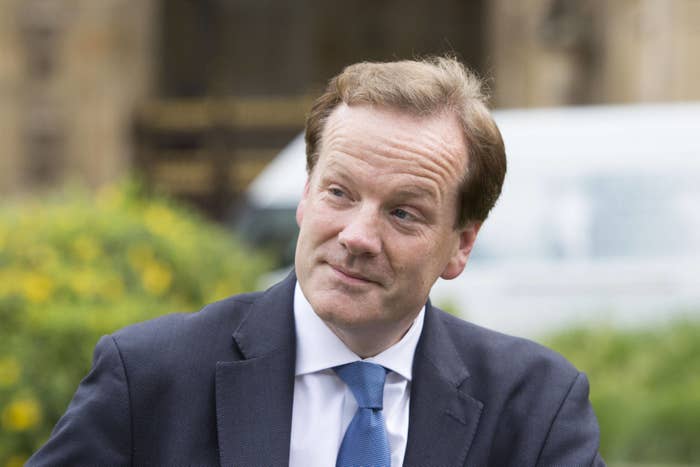 Conservative MP Charlie Elphicke has been reported to the police following "serious allegations" about his behaviour.

The politician, who represents Dover in the House of Commons, was suspended by the Tory party late on Friday night.
The newly-appointed chief whip Julian Smith said in a short statement: "I have suspended the Conservative Party Whip from Charlie Elphicke MP following serious allegations that have been referred to the police".

The nature of the allegations against Elphicke is not known. He strongly denied any wrongdoing in a tweet on Friday night, tweeting: "the party tipped off the press before telling me of my suspension. I am not aware of what the alleged claims are and I deny any wrongdoing."
Several MPs have faced accusations in recent days of wrongdoing in recent days with Michael Fallon resigning as defence secretary on Wednesday night, saying his behaviour may have fallen beneath the standards expected of his position.

Damian Green, Theresa May's effective deputy prime minister, is also battling strongly disputed allegations that he inappropriately touched a young Tory activist.
Labour MP Kelvin Hopkins was suspended by his party on Thursday after claims were made that he sent inappropriate texts to a young activist, allegations he strongly denies.
On Friday evening BuzzFeed News reported that former Labour shadow cabinet minister Ivan Lewis had apologised for making some women feel "uncomfortable" but denies sexually harassing anyone.
Fellow Labour MP Clive Lewis also denied claims made by the Independent that he inappropriately groped a woman at his party's annual conference in Brighton.