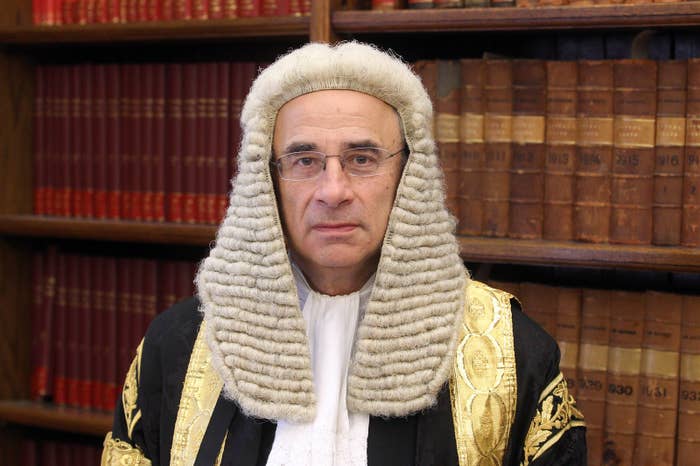 The watchdog set up by the government to oversee a new system of press regulation has spent at least £589,000 of public money in its first year of existence, despite having no one yet to regulate, BuzzFeed News has learned.
The Press Recognition Panel was founded to oversee a new system of press regulation following the Leveson inquiry into media ethics following phone hacking at the News of the World. However, a lack of support from the media industry means the panel, which has been promised up to £3 million of public funds over three years, currently exists in isolation, with a staff of six and no press regulator to oversee.
The panel exists in order to provide official blessing to new press regulators and to ensure they remain free from intervention by media outlets. But most national newspapers have instead joined the Independent Press Standards Organisation, which has not sought recognition from the panel, raising doubts over whether the government-approved system of regulation will ever actually work.
Other newspapers including The Guardian, the Financial Times, and The Independent have declined to be involved in any regulator at all and have adopted their own complaints process, reducing the likelihood of major publications joining together to found a different organisation that would seek recognition in the near future.
Under a complicated legal system, the government founded the Press Recognition Panel using a Royal Charter – a legal device so arcane the text begins with the declarations "TO ALL TO WHOM THESE PRESENTS SHALL COME, GREETING!".
Under the charter, anyone can set up a press regulator and apply to the Press Recognition Panel to be an approved regulator, so long as they meet a set of 29 criteria covering issues such as independence. In theory, publications that fail to join an approved regulator could face extremely high costs in any libel cases, effectively forcing organisations into taking part in regulation.

A year later, though, only one potential regulator has so far applied to the Press Recognition Panel for recognition: an organisation called Impress that received £3.8 million from a trust associated with former Formula One boss Max Mosley. Mosley is a long-time backer of press reform, after the News of the World claimed he had been involved in a Nazi-themed orgy.
Impress has the backing of just 13 publications, mainly hyper-local publications – including the Caerphilly Observer and the Port Talbot Magnet – with very small circulations. The Press Recognition Panel, which has been actively seeking an organisation to regulate, will now decide whether to approve it as a regulator.
Even if no regulator is approved, the Press Recognition Panel is likely to continue, since it would require a two-thirds majority in the House of Commons, the House of Lords, and the Scottish parliament to dissolve the body.
David Wolfe, chair of the Press Recognition Panel, told BuzzFeed News the organisation's spending was tied-up in one-off costs associated with setting up a new organisation: "We have successfully put in place a process for regulators to apply for recognition. This followed a UK-wide consultation with the wide range of people who have an interest in our work, including publishers, representative groups, regulators, academics, and the public.
"During our first year we set up the structures needed to run an organisation and enable us to carry out our role effectively. We balance running an efficient organisation with the need to make sure we fulfil our Royal Charter obligation to put in place robust processes that ensure the freedom of the press while protecting the interests of the public."