UKIP's parliamentary candidate in Oxford West and Abingdon allegedly complained about "fucking muslims" not wanting bacon, as part of a series of posts on Facebook.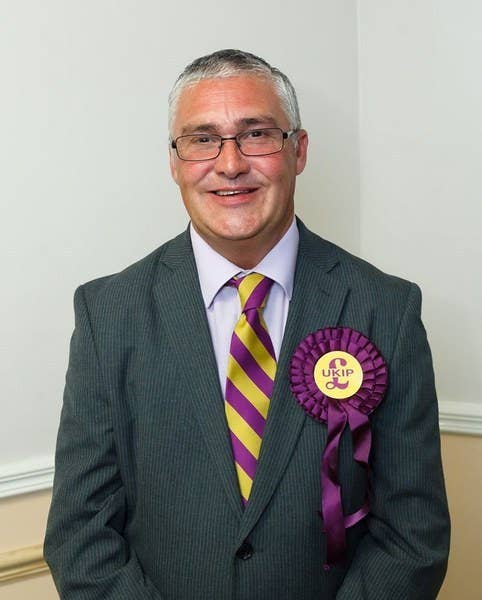 Harris, who joined UKIP in 2013 and became a parliamentary candidate last year, appears to have made a series of anti-Muslim posts on his Facebook page.
They were highlighted by Hope Not Hate, an anti-racism group that has consistently targeted UKIP candidates.
Earlier this week Harris launched the party's campaign in the Conservative-held constituency, where he stood alongside UKIP MEP Diane James.
In one Facebook post Harris complained about the bacon sandwich being "a piece of English heritage the fucking Muslims don't want".

In a different post he bemoaned "fucking Muslims" in relation to allegations that supermarkets were refusing to sell Remembrance Day poppies.

One post welcomed Romanians and Bulgarians to England, saying "are job centres" will soon be open and there will be "plenty of people to rob".

Harris also appears to complain about how can't say "gay are still queers" in "my own bloody country".

A UKIP spokesman told BuzzFeed News: "Our candidates department is looking into it."​
Alan Harris is not currently returning calls.