This is David Ruffley, the Conservative MP for Bury St Edmunds. In March, Ruffley was cautioned by police after his former partner was assaulted at a central London flat.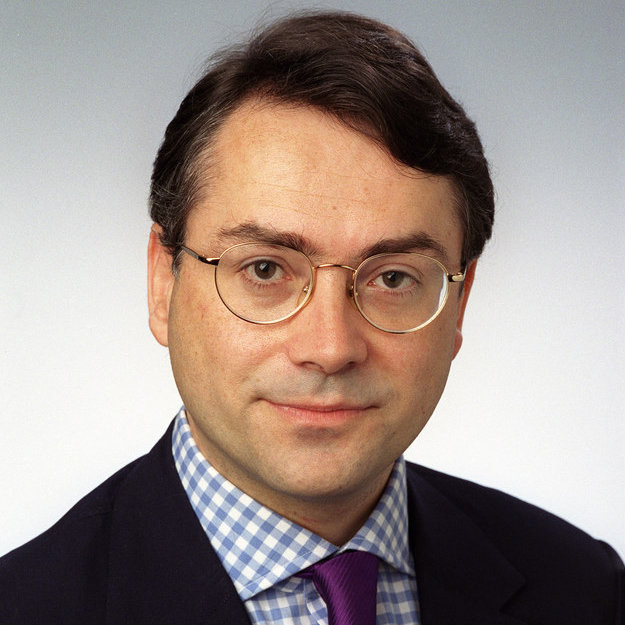 Ruffley has repeatedly spoken out on domestic violence in the past, and has even visited women's refuges and helped out with campaigns to raise awareness about the issue.
After months of media silence he has finally spoken about the incident, admitting to the BBC that an "incident occurred between me and my former partner, resulting in inappropriate action on my part".
These are some of the statements Ruffley has made on his website about domestic violence: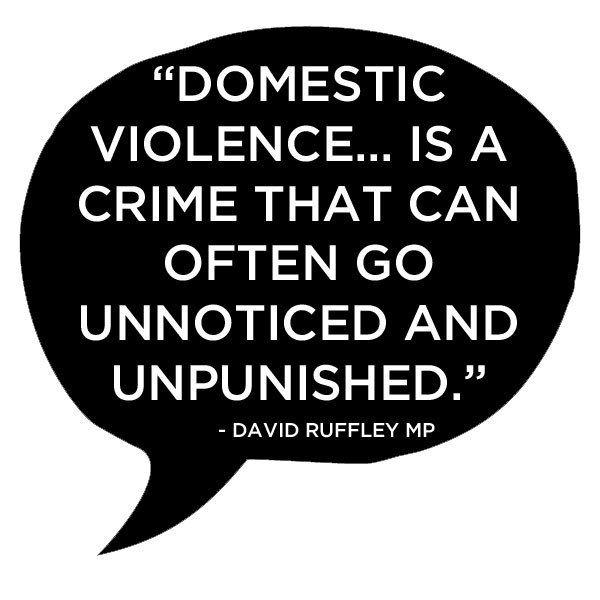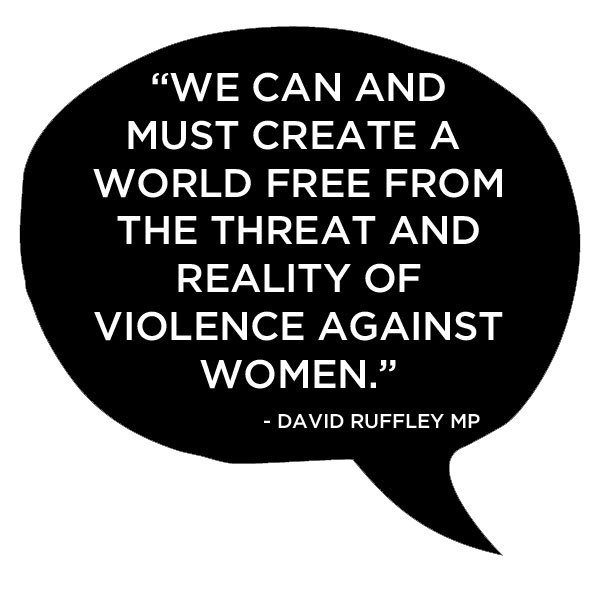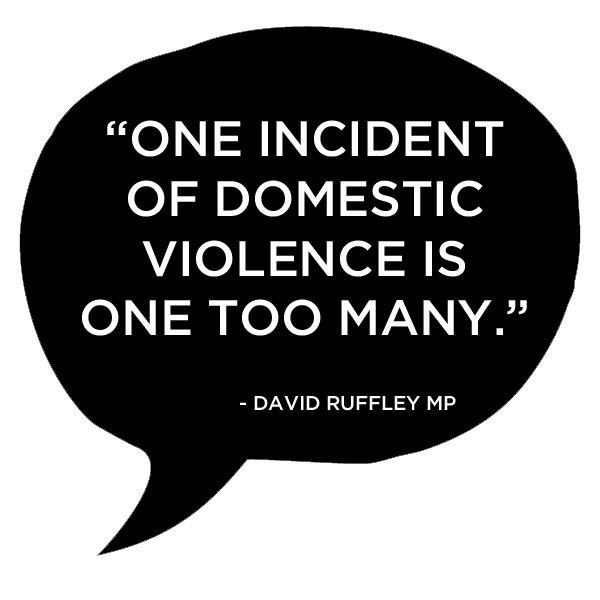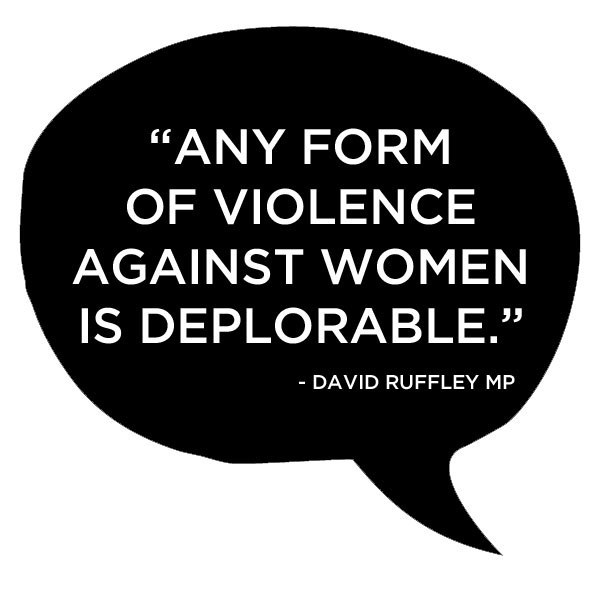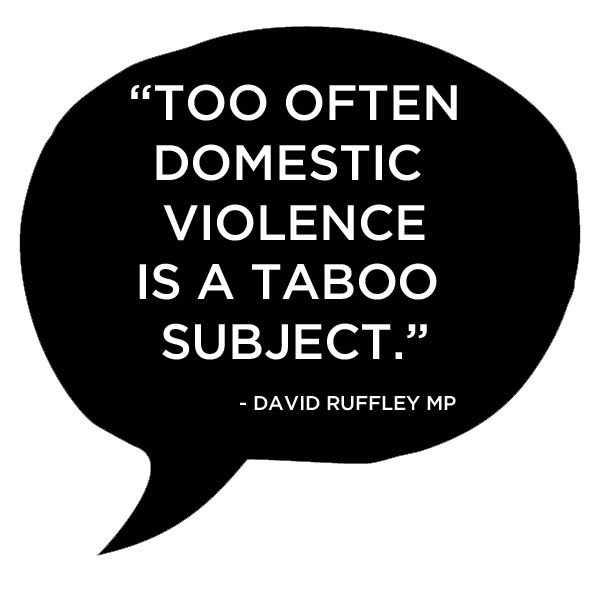 But the Conservative party has so far said it will stand by him, saying the matter has been dealt with by police.
David Ruffley now faces a meeting of his constituency party at the end of the month.
Dr Frances Ward, the Dean of St Edmundsbury Cathedral, has told Ruffley he should leave parliament, and says she has spoken with Ruffley's ex-partner.
The letter, obtained by Guido Fawkes, was sent to chief whip Michael Gove. In it Ward tells Ruffley he should seek help to come to terms with his behaviour.
Ward claims Ruffley's former partner "winced in obvious pain" when recalling the incident, and describes "how frightened she had been of your rage and violent behaviour".
Gove, the former education secretary, who is now responsible for party discipline, is understood to be taking an active interest in concerns raised about Ruffley.
Domestic violence groups and local Conservative politicians have also called on Ruffley to stand down.
Jenny Antill, a local Tory councillor and member of the Suffolk Domestic Abuse Partnership, told the Daily Mail: "He is a part of a government who has stood out firmly against domestic abuse in all its forms, and I think under those circumstances he really must consider his position."
Former staff members in Ruffley's office have previously told BuzzFeed about a "culture of fear" in his office.
"He was aggressive, manipulative and unconcerned for the consequences of his actions," alleged one former employee. "I watched vast numbers of staff come and go. Some quit, some just stopped turning up, some were fired and the office was always in a perpetual state of unease."
And former Conservative MP Louise Mensch has called on ex-colleague to stand down.

UPDATE: Leading domestic violence charities have told BuzzFeed that allowing Ruffley to stay as an MP means the Conservatives are sending out the wrong message on violent relationships.
Sandra Horley CBE, chief executive of domestic violence charity Refuge, said she is concerned that Ruffley has been "allowed to retain his position" and insists "violent men must take responsibility for their actions".
"Earlier this year David Ruffley MP accepted a police caution for assaulting his former partner. He has now expressed his 'deep regrets' about the incident and has explained that he has apologised to her."

"Let me be clear – assaulting your partner is domestic violence, and it is a crime. David Ruffley's violent behaviour is all the more disappointing given that he has previously spoken out publicly against domestic violence. Writing on his own website, he has asserted that, 'One incident of domestic violence is one too many'. Marking the White Ribbon Day campaign in 2005, he also wrote: 'By wearing a white ribbon we are able to pledge never to commit, tolerate or ignore violence against women.'"

"Violent men must take responsibility for their actions. Apologies are all well and good, but at Refuge we know that perpetrators frequently use violence after apologising to their partners and making promises to change their behaviour."

"I am concerned that David Ruffley has so far been allowed to retain his position. This Government has stated that addressing violence against women and girls is one of its top priorities. I sincerely hope it shows leadership on this issue by demonstrating to the public that men who abuse women will face consequences for their actions."
Polly Neate, chief executive of Women's Aid, said she was "surprised and concerned" it has taken the Conservatives so long to act on the complaints about Ruffley. She wants him to face "strong disciplinary action".
"Physical violence in relationships, where the victim is a woman, is almost always accompanied by ongoing psychological control and abuse, with perpetrators using violence as only one method of control. It's vital that perpetrators of physical violence and other forms of abuse are dealt with seriously."

"Given the Government's strong stance against domestic violence, we are surprised and concerned is has taken so long for the Conservative party to take action. We would expect that a parliamentarian who admitted committing a violent crime would face strong disciplinary sanction."

"We are also concerned over the police response to the incident, as the CPS states cautions are not usually acceptable as a response to domestic violence incidents. A caution is not a deterrent, they do not keep victims safe and their use fails to recognise the seriousness of the crime. We need concerted action on the part of the police and other institutions to recognise that domestic violence is a criminal, not a private matter, and to take action accordingly."