Conservative MP Daniel Kawczynski was paid £15,000 to help organise a conference that was described by activists as an "amateurish" attempt to gather support for a coup in Qatar.

BuzzFeed News has established that the Shrewsbury MP was paid £300 a hour to work on the Qatar, Global Security & Stability conference, which was organised by a Qatari exile who says he fled the country after being detained and tortured. Almost every debate was strongly critical of the current Qatari ruling regime.
Kawczynski declared two £7,500 payments on the parliamentary register of members' interests for 48 hours work, and there is no suggestion that he broke parliamentary rules.
But the declarations do not mention which conference the fees relate to, the subject matter or the identity of the organiser. They simply attribute the payments as being from an obscure company called Akta Group.
The company, which is registered to a PO box in east London and has yet to file any accounts, is entirely controlled by a 32-year-old Romanian woman called Tatiana Gisca. BuzzFeed News has established that she is married to Khalid al-Hail, the 29-year-old Qatari who hosted the conference.
He styles himself as the founder of the Qatar National Democratic Party, and claims to be a cousin of the current Qatari emir. Political parties are currently banned in the country.
Gisca, who has no clear online presence and no public track record in organising major events, has previously given her occupation as "domestic engineer".
She was previously in a short-lived communications agency she founded with two members of the British Monarchist Society, which also did initial work on the same Qatari conference.
Khalid al-Hail confirmed to BuzzFeed News that the payments to Kawczynski were made through his wife's company. In an exchange of messages on WhatsApp, he said: "It was all through legitimate ways and 'the parliamentary interest return' can prove the declaration from any speaker I've secured. Nothing under [the] table as the Qatari government do always."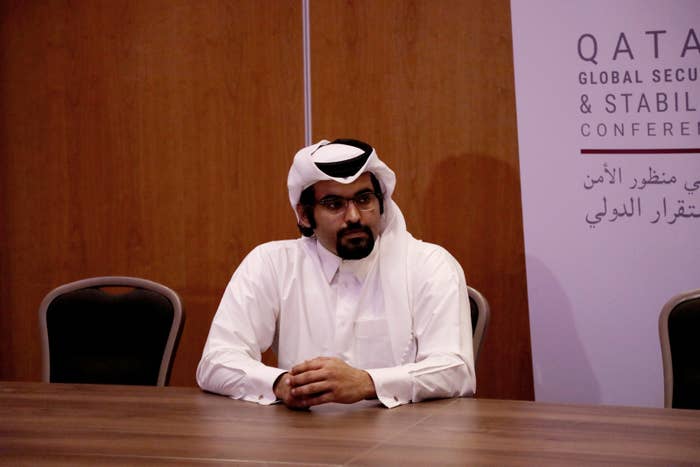 The payments were made through Akta, he said, because it handled "event management", even though it had played no part in organising the speakers.
In public statements about the event, Kawczynski made no mention of being paid and downplayed his involvement.
Ahead of the conference, in an article published after he had already received the first £7,500 payment, he told Middle East Eye: "It's not accurate to say I am backing the event. I am attending it and speaking at it." He added he would be attending because he "knows very little about the Qatari opposition".
Kawczynski, who appeared on a panel alongside former Tory leader Iain Duncan Smith, told the conference audience that he was attending only to "gather information" on the nascent Qatari opposition.
Kawczynski has been dubbed the "honourable member for Saudi Arabia" for his frequent interventions in support of Saudi's ruling regime and his regular expenses-paid trips to the kingdom. Last March, the Saudi government paid £6,700 for him to spend a week there to strengthen diplomatic relations with Britain.
Saudi Arabia is currently leading a diplomatic boycott of Qatar after accusing the existing government in the tiny gas-rich state, which is due to host football's 2022 World Cup, of supporting terrorism in the region.
Kawczynski told BuzzFeed News he was under no obligation to declare which conference he had been paid for, adding: "I'm very concerned about what you are doing.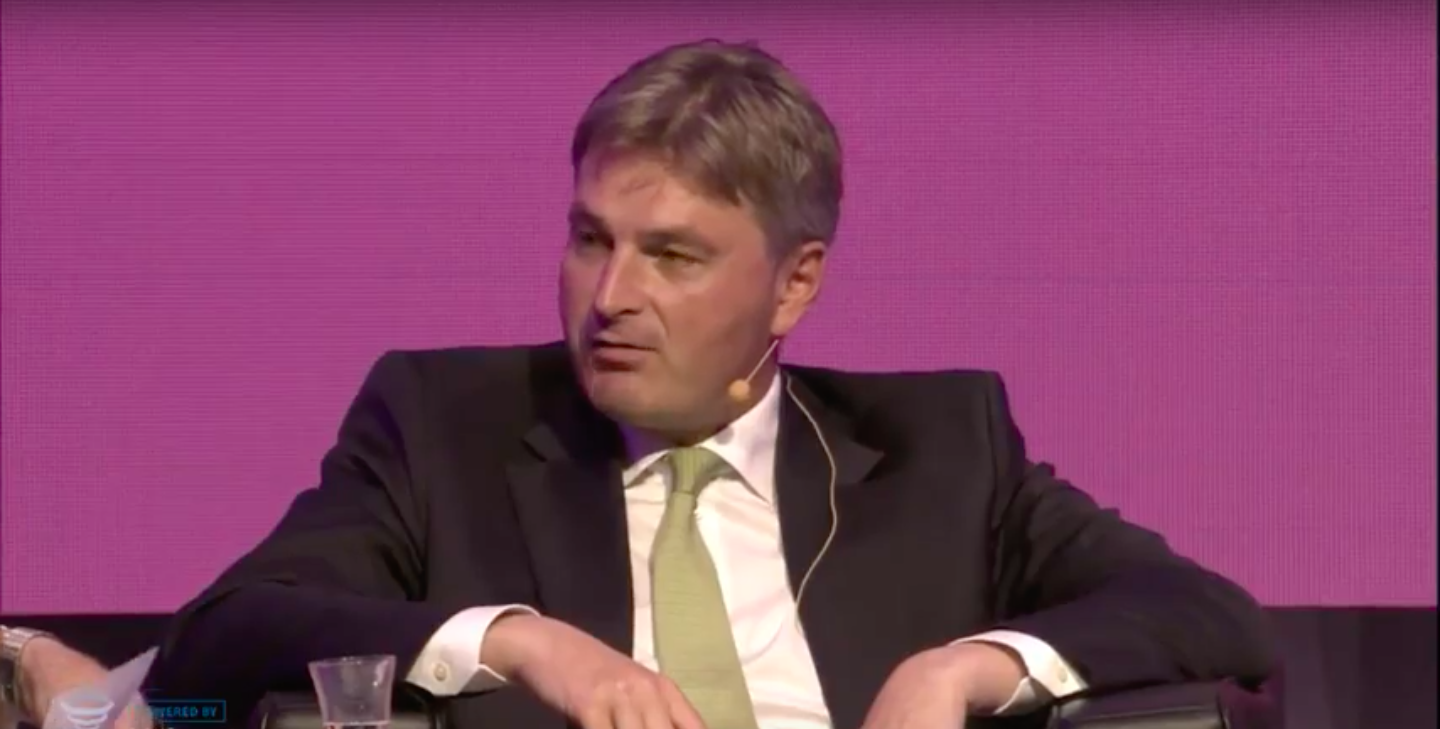 "If a journalist had come up to me and asked if I was paid I would have told him to mind his own business.
"As long as I live I will never get to grips with you journalists. I spoke at a conference, a very interesting exciting conference, I registered [the payment] within the time scheduled, I've asked the registrar and you have to put down that you've spoken at a conference and the name of company that paid you."
When it was suggested that, as an MP, he should have publicly declared his financial interest when appearing at the conference and while conducting media interviews, he replied: "It's clearly there in the register of members' interests that the company that paid me was registered."
Asked whether he had any concerns about claims in Middle Eastern media that the ultimate source of funding for the conference might involve funding from Saudi Arabia or the UAE, he said: "No."
"You need to get out a bit more," he continued. "Your conduct is wrong, you're trying to make something an issue where there isn't an issue. I wish you would spend your time probing and trying to understand the issues within the GCC [Gulf Cooperation Council] rather than to make inappropriate insinuations about how I've registered this in the register of member's interests."
The conference was widely covered in Middle Eastern media, with Qatari-backed Al-Jazeera claiming it was funded by the United Arab Emirates in a bid to destabilise the existing Qatari regime.
At the time, Nicholas McGeehan, a former Gulf researcher for Human Rights Watch, described the conference to Middle East Eye as a "remarkably amateurish and cack-handed attempt to gather support for a coup in Qatar".
"The UAE and Saudi Arabia are known for spending millions on sophisticated public relations campaigns to further their agendas," he told the publication. "This looks like it was cobbled together at the last minute."
Al-Hail strongly denied any suggestion that his conference was funded by Qatar's regional enemies: "I am preparing a case now against Qatar for their false accusations and linking me to foreign gov and I consider that as a defamation of character. I funded the conference through my family own resources."
Iain Duncan Smith declared that he was paid £4,000 from Akta for speaker fees. His entry gave no details on the conference, but, unlike Kawczynski, his only involvement was as a speaker.
Asked whether he was concerned about the event's organisers, a spokesperson for Duncan Smith said: "This speaking event was declared in full accordance with the UK parliamentary rules."