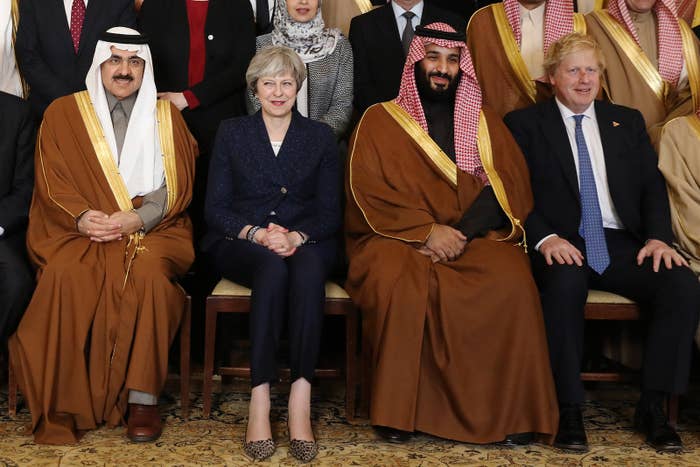 Saudi Arabia's lobbying of British politicians takes many forms, ranging from free trips to the kingdom to offers of employment by think tanks closely tied to the Saudi royal family.

The arrival of the new Saudi crown prince, Mohammed bin Salman, on a three-day state visit to the UK, accompanied by an enormous advertising campaign, has again focused attention on the excess deployed by the country to win hearts and minds in the UK.
This includes the enormous hampers of food sent directly to dozens of leading British political figures, including prime minister Theresa May, on behalf of the Saudi government.
At least 50 such packages were sent last Christmas to leading UK politicians, ranging from the prime minister to friendly MPs and peers, according to an individual who supplied BuzzFeed News with images of the hampers being packed. The person expressed surprise that politicians were willing to accept such gifts from the regime, given the Saudi role in the war in Yemen.

The individual said the supplier was "absolutely overwhelmed" by the order from the Saudi ambassador, which involved sending hampers of food and drink worth hundreds of pounds and weighing up to 18 kilograms.
The worker said they were surprised by the prominent names who received the gifts, which included a whole smoked chicken, a side of smoked salmon, and several pots of crab meat.
One packing list apparently destined for Lord Geidt, a member of the House of Lords and former adviser to the Queen, showed gifts such as seaweed mayonnaise and a kilogram of Stilton cheese.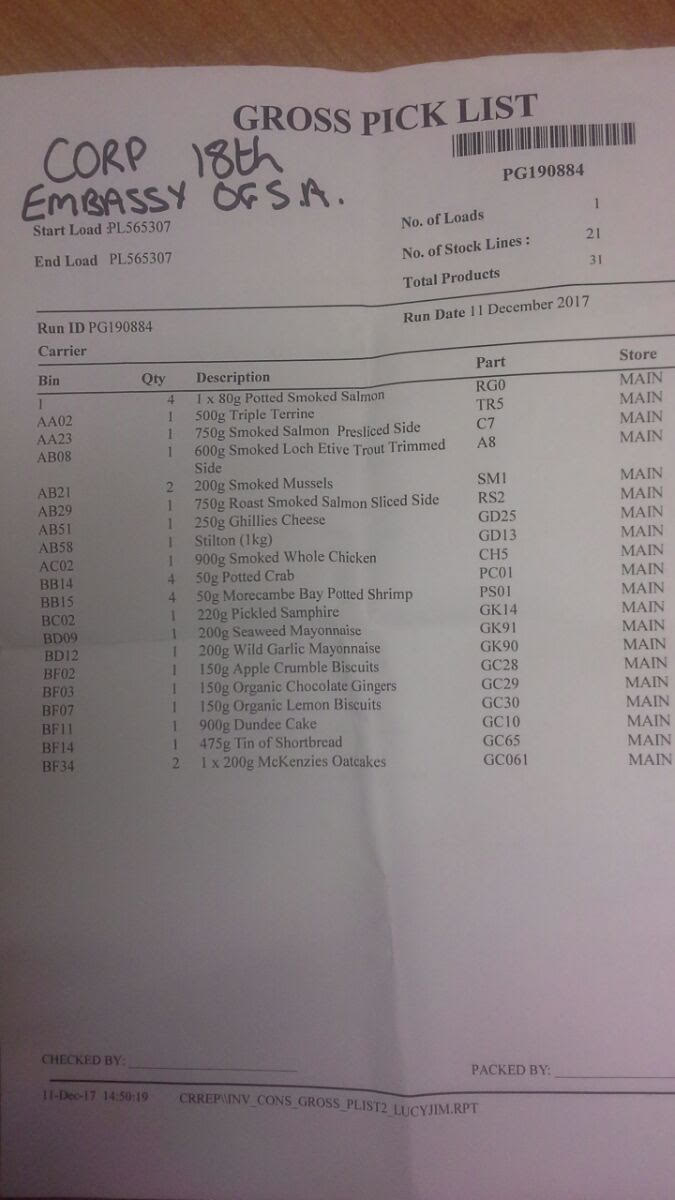 Others hampers paid for by Saudi Arabia, where alcohol is illegal, also allegedly included bottles of claret, white wine, champagne, and Talisker whisky.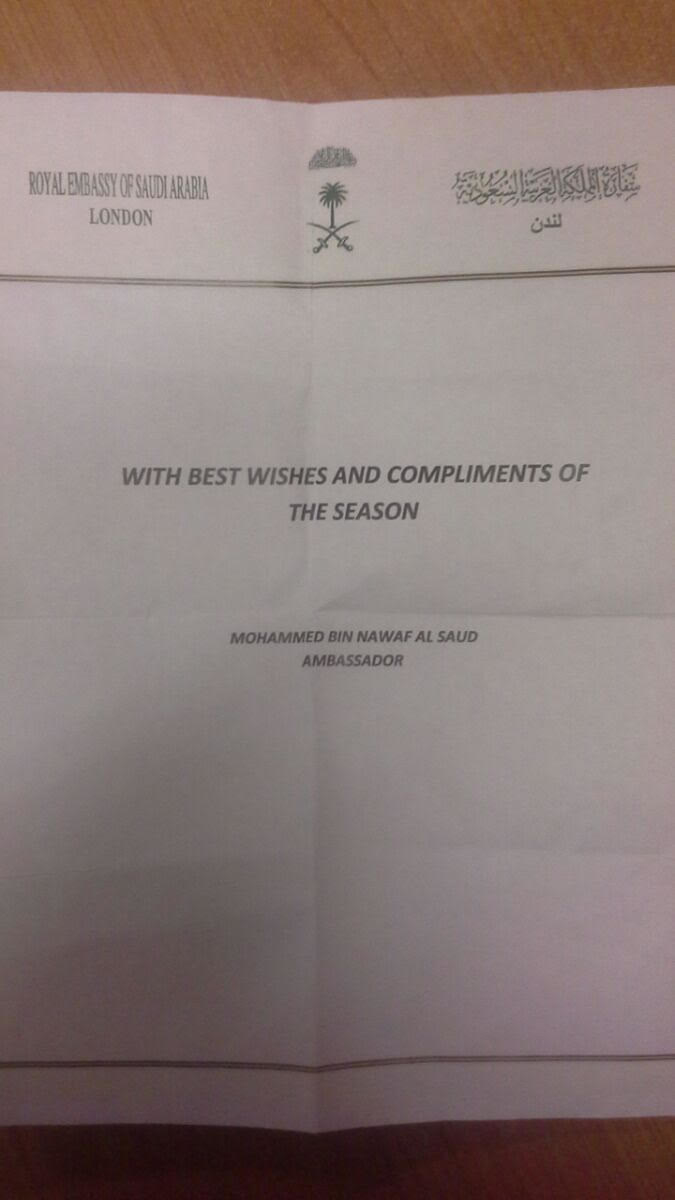 A Downing Street spokesperson declined to comment on the specific gift of a hamper to Theresa May but said all presents would be declared in the appropriate manner when ministerial declarations are made later this month.
Other government departments remained tight-lipped on what they did with their gifts. One hamper sent to development secretary Penny Mordaunt is understood to have been auctioned off in aid of a foundation set up in memory of Rebecca Dykes, a British embassy worker killed in Beirut.
A Saudi embassy official did not return a request for comment, meaning it is unclear whether hampers of potted crab will continue to play a key part in Saudi diplomacy.