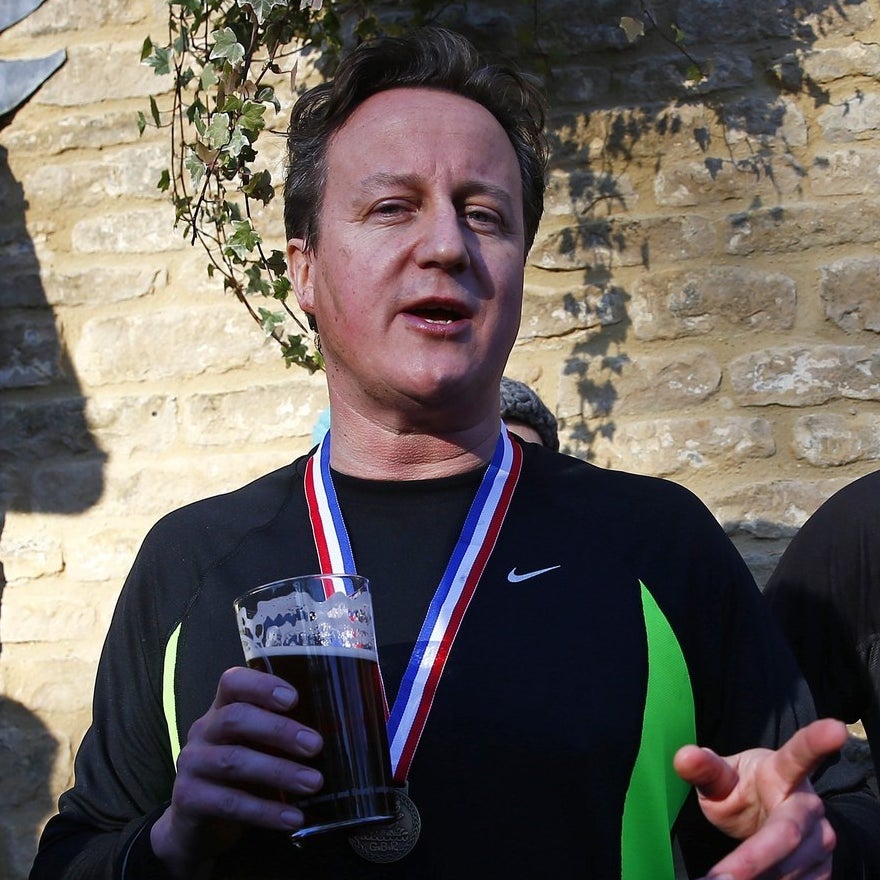 David Cameron spent New Year's Eve "dad dancing" at a karaoke evening with Blur's Alex James, according to The Sun.
The prime minister saw in 2015 with his wife, Samantha, at the musician's Oxfordshire farm, where he spent the night fending off the floppy-haired bassist's attempts to make him sing.
"Alex kept trying to get him to sing karaoke and looked like he was almost persuaded," a source told the newspaper, before claiming Samantha "looked like she was playing a leg as a guitar at one point".
Spandau Ballet singer Gary Kemp was also in attendance at the party.
Former hedonist Alex James now spends most of his time and money working on his Oxfordshire farm, where he runs a successful cheese business. He also runs a series of events and has also begun development of a drink called "Britpop".
Cameron was previously pictured at a food festival on James's farm that was also attended by Top Gear presenter Jeremy Clarkson and former News International executive Rebekah Brooks.
Last month the prime minister flew home from negotiations in Northern Ireland to host what the Daily Mail termed a "rave" for Samantha Cameron at Chequers, his official retreat in the Buckinghamshire countryside.