UKIP has unveiled its latest anti-EU poster, showing a line of refugees under the words "Breaking Point".
Nigel Farage said the European Union was at "breaking point" and that governments were no longer able to defend borders.
Fresh from taking on Bob Geldof on the Thames, the UKIP leader insisted the only way to cut down on immigration was to vote Leave, or the people in the picture would soon be able to come to the UK.
The picture in question was taken in Slovenia last year, nowhere close to the British border.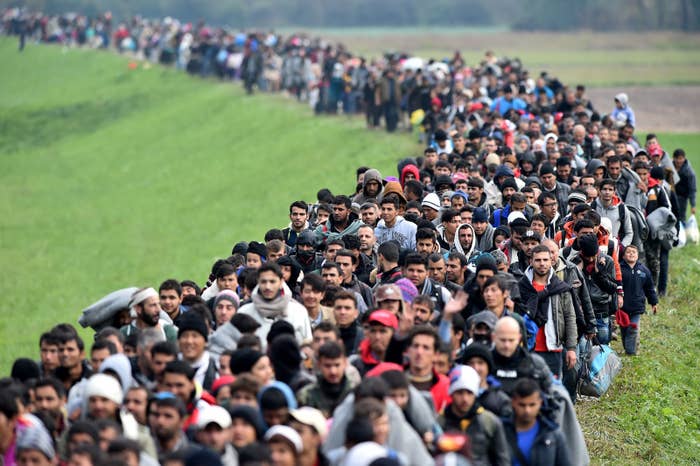 The poster prompted attacks from Remain campaigners, who suggested it was racist.
Some drew comparisons with Nazi propaganda.
Other Remain campaigners queued up to criticise it.
But a fleet of 10 vans were hired to drive around London displaying the UKIP poster, as polls suggested British voters are more likely to base their referendum vote on concerns about immigration.
According to the latest Ipsos-MORI poll, which gives Leave campaign a lead of 53% to 47%, immigration has now replaced the economy as the most important factor to British voters in the EU referendum.