A group of game designers have created a Jeremy Corbyn computer game to show their support for the Labour leader.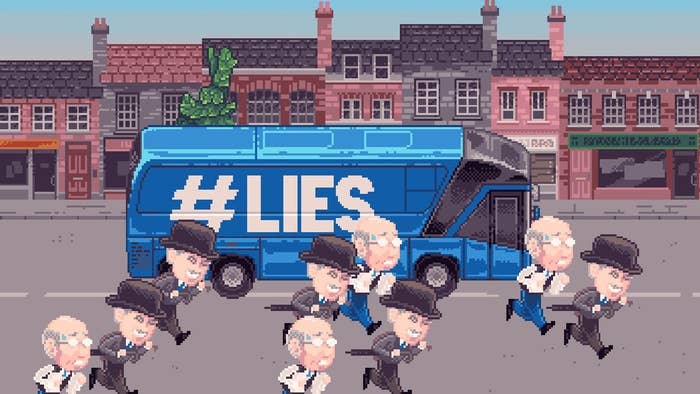 Corbyn Run is the creation of Games for the Many, a loose collective of Labour-supporting game designers and tech activists.

In the side-scrolling game – which also is available on iOS and Android – Corbyn is busy taking money from accountants and bankers, avoiding Conservative ministers, and leading a movement to take on a big bus with "LIES" printed on the side.
In the game, Corbyn builds up the power to launch new policy pledges – which cause him to be joined by more people on the run.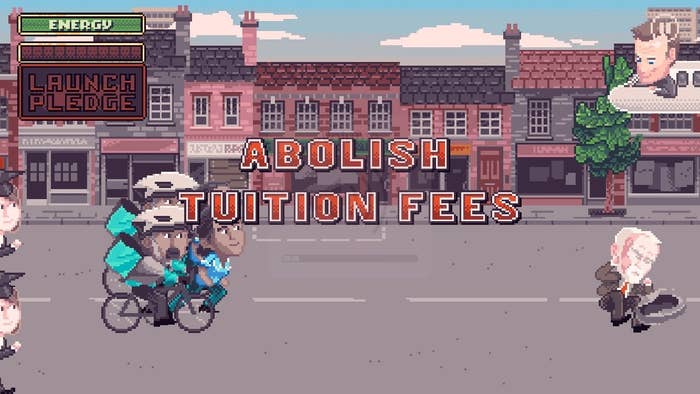 James Moulding, the game's producer, told BuzzFeed News the team was inspired by a similar game produced earlier this year by supporters of left-wing French presidential candidate Jean-Luc Mélenchon, called Fiscal Kombat.
"It came out of the idea that there's a lot of people who wanted to put something into the election beyond canvassing," he said. "We've got an Italian and Spanish person who aren't able to vote at the election, and they wanted to use their game design skills to take forward Labour ideas."
The game took about three weeks for the team of seven to develop.
Boris Johnson appears as one of the bosses, dangling from a zipwire and attacking Jeremy Corbyn with union jack flags.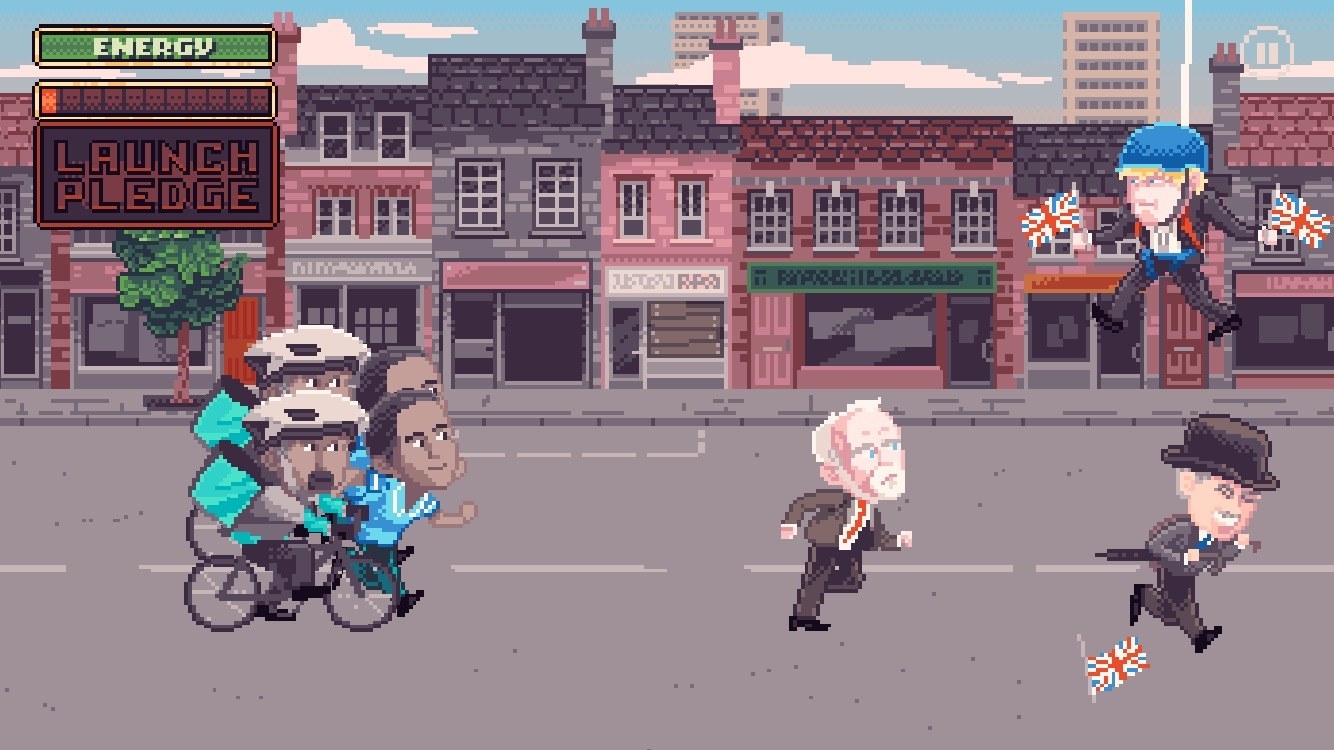 Cycle couriers then join behind Corbyn when he activates the "£10 minimum wage" pledge.

Jeremy Hunt also does his best to stop Corbyn progressing.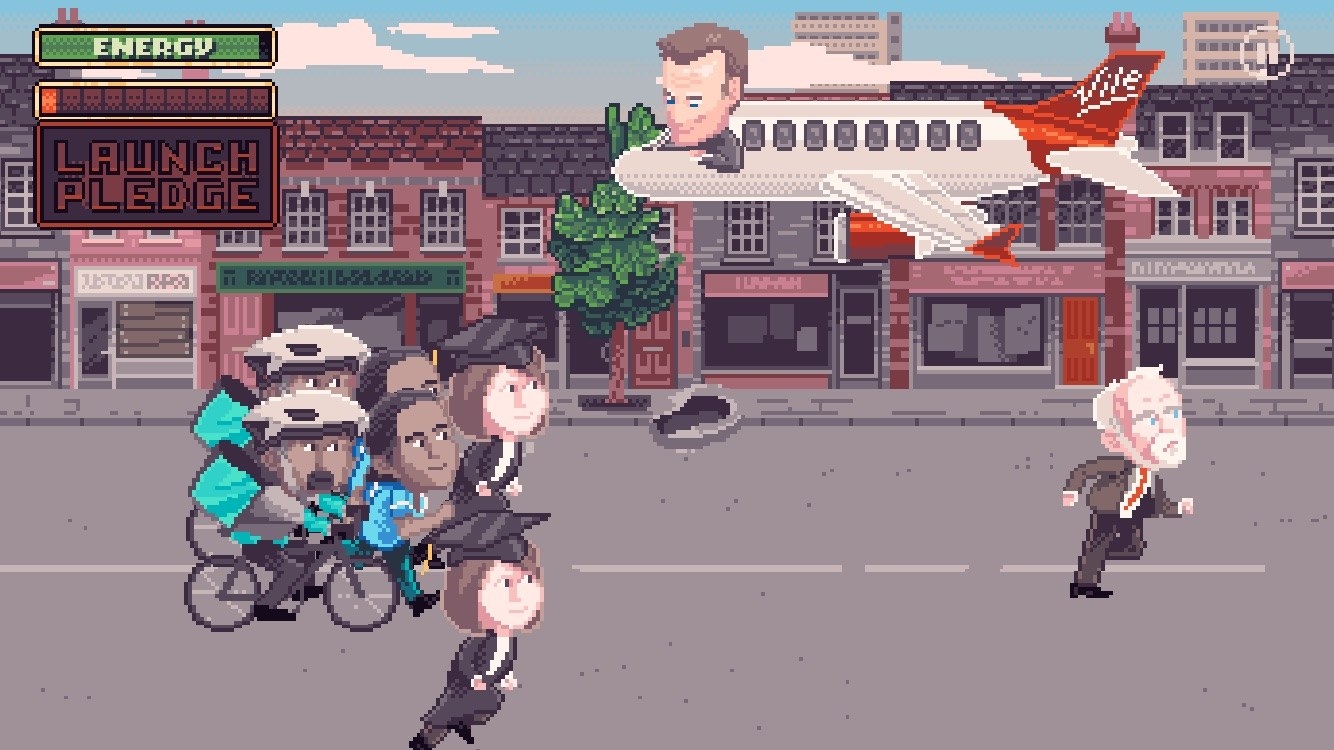 Moulding explained why they chose this format: "It's super simplistic and there's no jumping or attacking. The endless runner format really shows the building of a movement – by tackling the Tories and the tax dodgers you're building a movement; it's a form of collective action. You're accruing people power and resisting attacks from the bosses of the game like Jeremy Hunt, Theresa Mayhem, and Thatcher's ghost."

However, he said the team purposefully made Corbyn Run to be nonviolent.

"We didn't go for a fighting [game] because we don't want to be seen as aggressive, because we were more interested in putting the idea of building the movement and cooperation and collective action ahead of that kind of belligerent language."
Every time the player reaches a certain level, they get to activate a Labour party manifesto pledge.
Then at the end the ghost of Margaret Thatcher appears.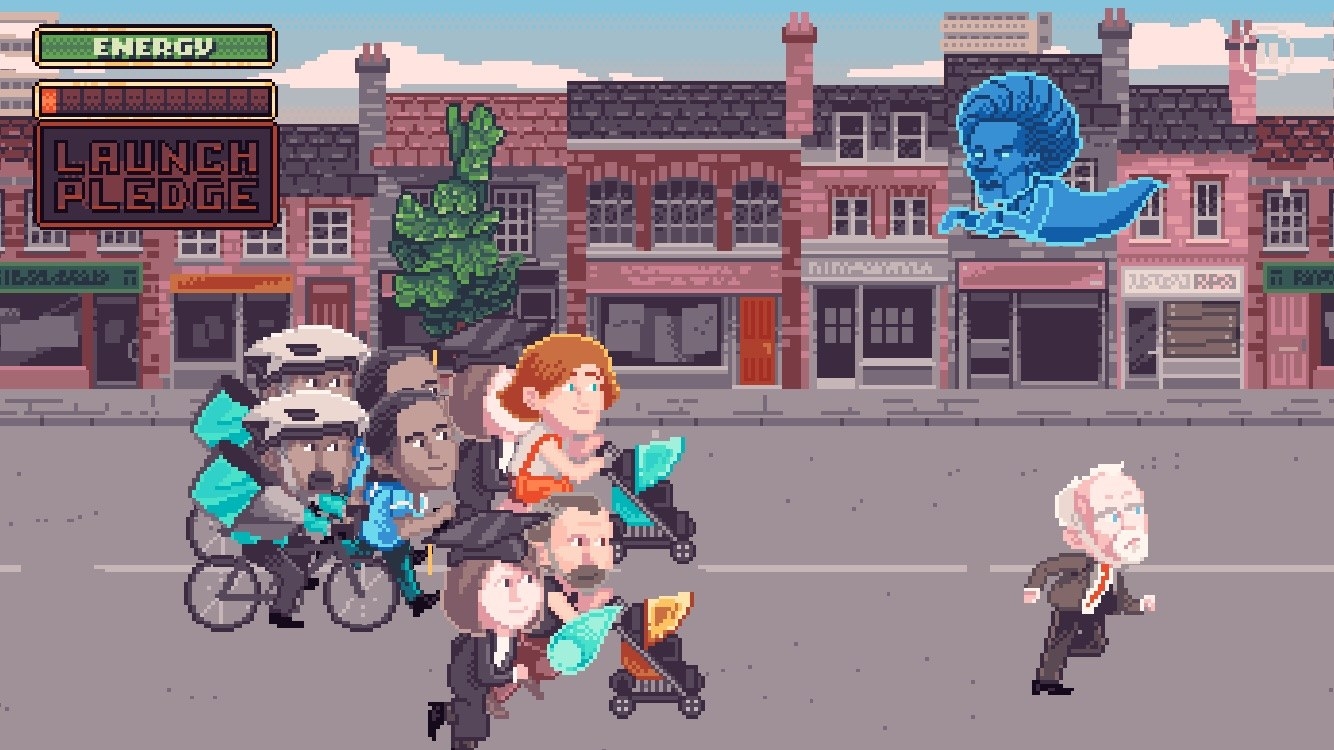 The game is not officially associated with the Labour leader's team, although its designers said they had a good response from shadow chancellor John McDonnell's office.
And like that, the combined weight of student, cycle couriers, and parents overruns the bus carrying Theresa May.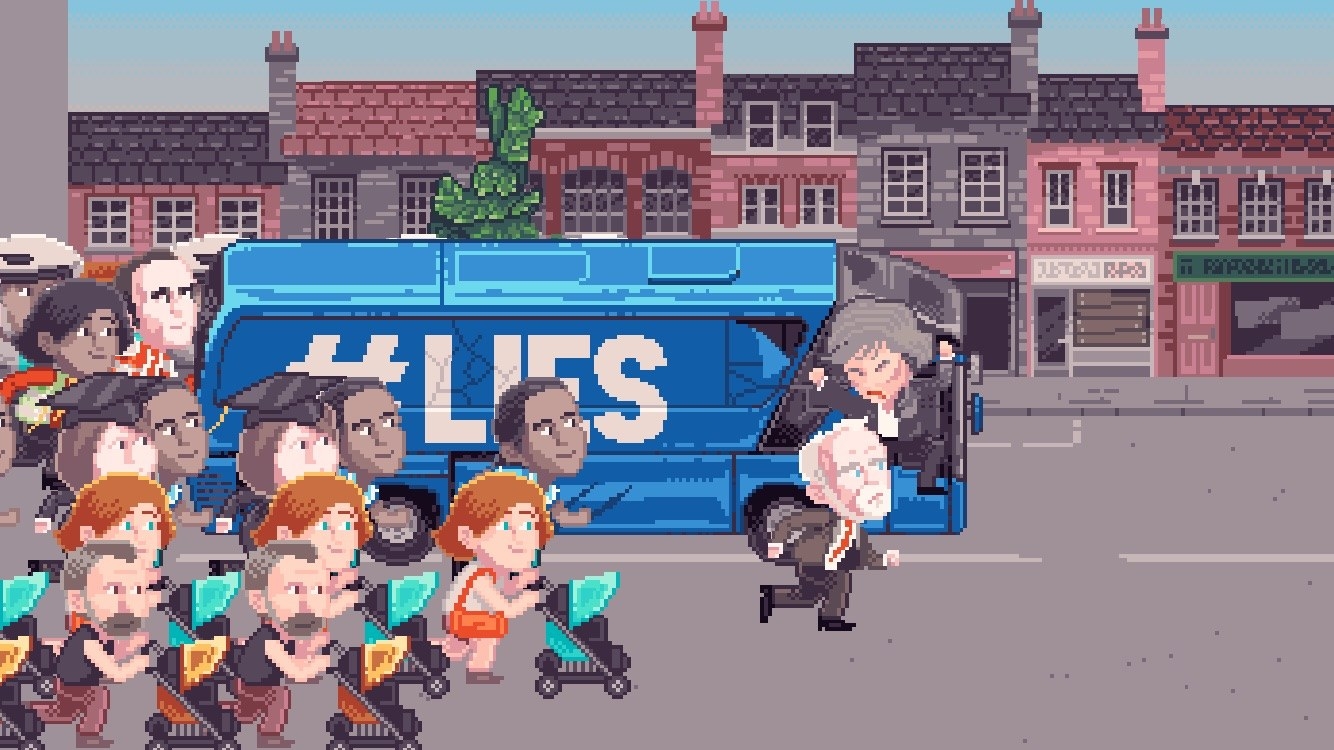 At the end of the game the player is shown how much money they've recovered from tax dodgers and told how it's going to be reinvested to fit Labour policies.

"The game is aimed at 18-34 age range because they're really crucial at this election," said Moulding, who said the game had been downloaded 2,000 times in its first three hours online. "It's about getting the message out around those Labour ideas being forward at this election."
CORRECTION
The producer of Corbyn Run is called James Moulding. An earlier version of this article misstated his surname.