19 Labour Supporters Who Have Been Called Tories During The Leadership Vote
Everyone in the party is fighting each other. And there is no worse insult than "T***".
During the Labour leadership campaign large swaths of the party membership who aren't called "Jeremy Corbyn" have been branded Tories by fellow activists on social media.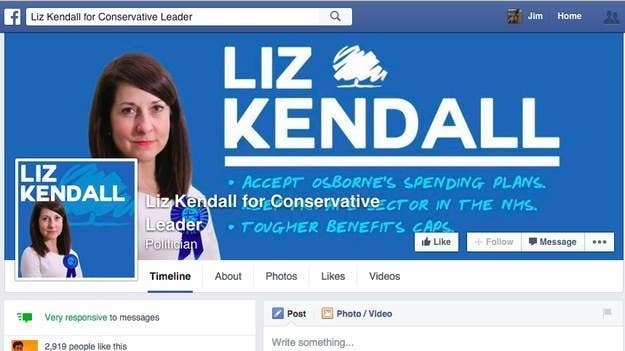 1.
As a result we've seen leadership contender and lifelong Labour supporter Andy Burnham branded a Tory.
2.
Yvette Cooper, a former minister in the Blair and Brown governments, has been exposed by activists as a massive Tory.
3.
Labour leadership contender Liz Kendall, a Labour member for several decades, is so much of a Tory that people don't even know where to turn.
4.
In fact, basically all the Labour leadership candidates are TORY, to the extent that the word is starting to lose its meaning.
5.
Neil Kinnock, who led the Labour party into two elections before seeing his son became a Labour MP, is definitely a Tory for supporting Andy Burnham.
6.
Three-time Labour prime minister Tony Blair is so much of a Tory he doesn't even begin to register any more.
7.
It's quite easy to check: If a Labour member has ever served in a Labour government then they are a Tory. On this logic former Tory Blair adviser John McTernan is a lost cause to Labour and has been a massive Tory for years.
8.
Alastair Campbell, who led communications for Tony Blair, is also a Tory for opposing Corbyn.
9.
Deputy Labour leader candidate Stella Creasy is definitely a Tory on disability policy.
10.
Labour MP Simon Danczuk is apparently more Tory than Jacob Rees-Mogg twiddling a cigar while deciding where to place his scale model of Margaret Thatcher.
11.
Interim Labour party leader and veteran MP Harriet Harman – who once hid her baby from Margaret Thatcher – might as well quit the party and join the Tories.
12.
Former TV presenter and Labour stalwart Gloria De Piero might as well go and just join the Tories if she's going to support Liz Kendall for party leader.
13.
Longstanding Labour MP Mike Gapes is peak Tory.
(Even if he denies it.)
14.
Ivan Lewis, a Labour MP since 1997, is definitely a Tory.
15.
Barrow Labour MP John Woodcock is definitely a Tory.
16.
Toby Perkins, Labour MP for Chesterfield, is a Tory by association.
17.
Everyone involved in winning the 1997 general election for Labour: peak Tory.
18.
The Times' Labour-supporting columnist and former Blair aide Philip Collins is peak Tory.
19.
And finally The Guardian has been outed as a Tory paper for supporting Yvette Cooper rather than Corbyn.
It's been a long time coming.
20.