A Dead Man Stood For Election And He Didn't Come Last
Former Eurovision singer Ronnie Carroll won 113 votes in Hampstead and Kilburn, despite dying several weeks ago.
Ronnie Carroll, a former Eurovision singer, received 113 votes in the general election – despite dying three weeks ago.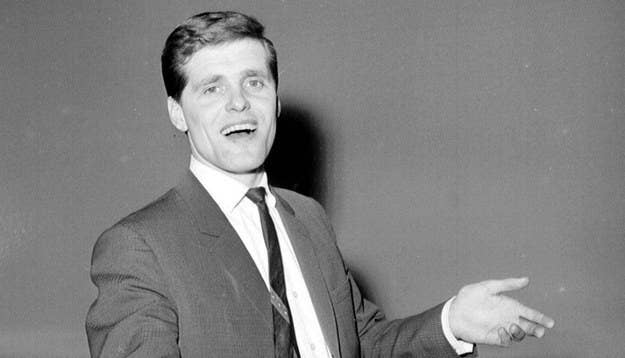 Carroll, a singer who represented the UK in the 1962 and 1963 Eurovision contests and who died in mid-April, received the respectable level of support in Hampstead and Kilburn.
He had a sideline in joining humorously hopeless political causes in general elections and persistently failed to win while standing under the "Vote for Yourself Rainbow Dream" banner.
He registered to stand as an independent in this election under the name "The Eurovisionary Carroll" but his death robbed him of the chance to campaign. However, a quirk of election rules meant that as an independent candidate he remained on the ballot paper.
Impressively, Carroll's 113 votes was not the lowest tally in the constituency, which was won by Labour.
Last place was instead taken by Robin Ellison of the "U party", who campaigned on a platform of reforming the pension system and received 77 votes.
In short, the voters of Hampstead and Kilburn spoke: and they prefer dead singers to pensions reform.