Simon Danczuk earned over £40,000 during 2015 from media appearances, according to the register of member's interests, which shows how the MP has turned his outspoken character into a valuable form of income.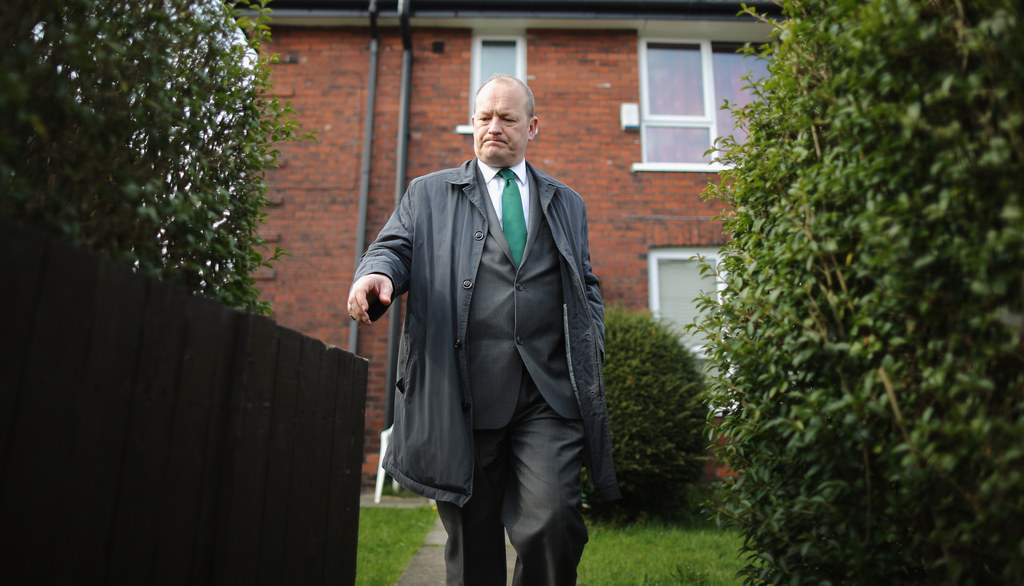 Danczuk, a prominent critic of Labour leader Jeremy Corbyn, recently admitted sending inappropriate text messages to a 17-year-old girl and has been questioned by police in relation to a historical rape accusation. Over the last year he has also endured a very public divorce from his second wife, Karen, fallout from a failed relationship with new girlfriend Claire Hamilton, and interviews given to the press by his first wife.
Despite this, the MP for Rochdale managed to make a substantial sum in addition to his annual MP's salary of £74,000, topping up his earnings by giving interviews and writing articles for right-wing newspapers. Payments declared by the MP during 2015 include £20,976 from the owner of the Daily Mail and Mail on Sunday and £11,500 from News UK, the owner of the Sun and The Times.
In total he earned £42,304 from the media during 2015. Since then he has continued his high-profile media strategy, reportedly earning £5,000 for an exclusive interview with the Sun on Sunday in the first days of 2016.
Many of these payments from newspapers are earnings from articles he wrote attacking Labour leader Jeremy Corbyn.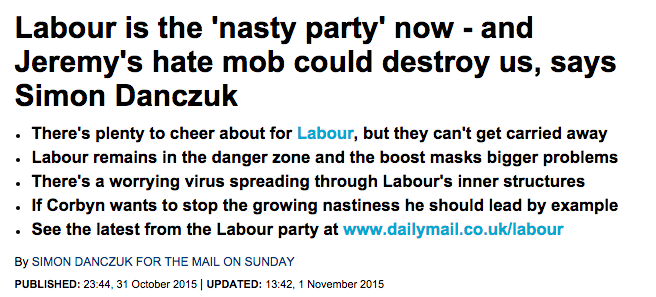 Intriguingly, Danczuk received £3,415 in two months from a photo agency that coordinates paparazzi shots to sell to newspapers.
FameFlynet is a photo agency that sells pictures of its clients to newspapers before giving a cut of the profit back to the individual pictured. Danczuk lists payments from the company under "media advice" on the register of member's interests.
"We pay agents and Celebrities directly from all sales generated from the pictures we work on," FameFlynet's website states. "At FameFlynet we have a PR department that specialises in working directly with celebrities and their agents. We work hand in hand with our clients to achieve maximum press coverage in national newspapers and magazines. Our achievements in this market place are unprecedented compared to other picture agencies."
Danczuk has previously told BBC Newsnight how he received payments for giving the agency "ideas about what they might or might not do" with pictures, and payments have continued to grow.
However, the latest register of members' interests shows he made £2,300 from the agency for four hours' work in December, almost double the amount paid in November, suggesting demand for photos involving the MP is on the increase.
Tweets and Instagram pictures from FameFlynet's accounts show which stories it is involved in.
It is credited with apparently candid pictures of Danczuk with his ex-wife and then girlfriend appearing in newspapers.
Even when Danczuk was being criticised on the front page of The Sun for his texts to 17-year-old Sophena Houlihan, FameFlynet was boasting of its involvement in its "first front page of the year".
Other pictures of Danczuk credited to FameFlynet – and therefore potentially earning the MP money – include photos of him having an "intimate workout" with his new parliamentary aide, which appeared in the Mail on Sunday.

Danczuk's media earnings reached such a point that he set up a company named Danczuk Media Ltd during 2014, originally with his second wife, Karen. The business has until May to file its first accounts.
Looks like there are no comments yet.
Be the first to comment!