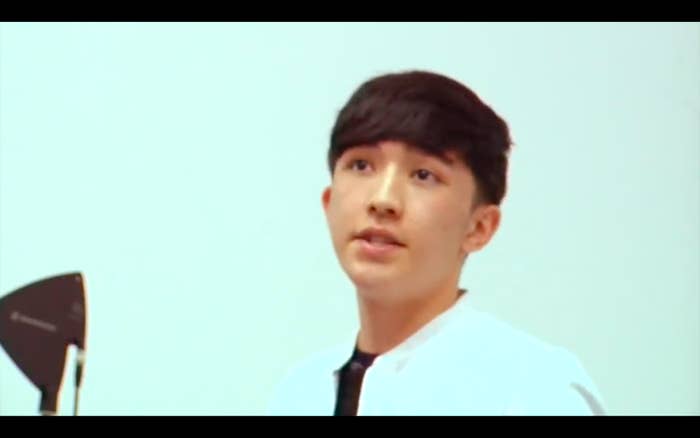 A teenage Labour member was allegedly blocked from attending the party's conference because he had previously been questioned under the government's anti-extremism Prevent strategy – even though police found he was not at risk of radicalisation.
Rahmaan Mohammadi, 17, told BuzzFeed News he had been due to speak alongside Labour MP Yasmin Qureshi at a Labour fringe event organised by the National Union of Students (NUS) to explain how the Prevent programme had affected his life.

Instead he found his application for a security pass to enter the conference venue in Liverpool had been rejected, which he blames on the fact he had previously been questioned by police over fears he could have been radicalised.
The panel went ahead regardless, with Mohammadi addressing the audience through a mobile phone while standing outside the building.
"I went up to see the conference organisers and I asked for my pass," said Mohammadi, who travelled up to Liverpool for the fringe event on Tuesday afternoon. "They said no, because it's been flagged up by the security services. They said the pass had been rejected through the Home Office."
Prevent is the UK's main scheme to stop people being drawn into terrorism and the government insists it is effective at stopping radicalisation. However, it has become a target for some campaigners who say it unfairly targets certain groups, especially young Muslims.
People who wish to attend major political party conferences have to provide substantial personal details in order to allow security checks to be carried out.
A Labour party spokesperson would not confirm whether Mohammadi's pass application had been rejected because of Prevent or whether other issues were involved: "We do not comment on individuals' conference applications."
Mohammadi first came to prominence earlier this year when he was questioned by police after his school reported him for wearing a "Free Palestine" badge to school, reading out pro-Palestine leaflets, and attempting to organise fundraisers for Palestine.

His school became concerned and contacted Bedfordshire police, who later told the Sunday Times they were "satisfied he was not at risk" of radicalisation.
However, Mohammadi said the police visit was still causing him problems.
"It brought it home to me that regardless of what the police say, according to Home Office I'll be always be an extremist," said Mohammadi. "It's disappointing because the police released a statement saying I was not at risk of radicalisation."
"I guess it was a shock for me to think I could not come to Labour conference – I've been a member since Jeremy Corbyn was elected. I voted for Jeremy Corbyn."
Mohammadi said he did not blame Labour party staff for the decision: "It's ironic that I was prevented from speaking at a Prevent conference by Prevent. It highlights how Prevent is entrenched in every single aspect of society. Even in my own party the Home Office are not letting me carry out any public speaking even though the police say I'm not at risk of radicalisation."
Another speaker on the panel, Channel 4 News journalist Assed Baig, also said he had trouble accessing the conference for the fringe event on Prevent.
He said he warned security staff that it could be a potential PR issue if they did not let him in to speak on the panel and that following a phone call to senior staff they relented.
The NUS is actively campaigning against Prevent, with the organisation's president Malia Bouattia telling the panel that is unfair.
She said much of the responsibility for radicalisation lay with "every important aspect and corner our society being destroyed" by spending cuts, which left people feeling "attacked and silenced", prompting them to "go down different routes and join different groups".