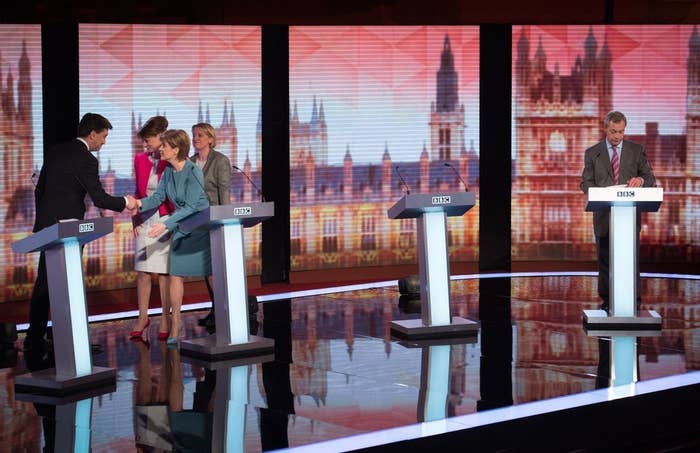 Nigel Farage published his own take on it.
Conservative ministers put their own spin on it.
And journalists agreed that the photo, by Press Association photographer Stefan Rousseau, pretty much summed things up.
But others pointed that this group hug between the three female party leaders told a different story.