Someone has sent a small group of British journalists a selection of highly graphic "erotic" fan-fiction pieces involving MPs.
Before you go any further – and we are giving you your fourth warning that this is NSFW – this is what the latest instalment, involving newly elected UKIP MP Douglas Carswell looks like as a wordcloud.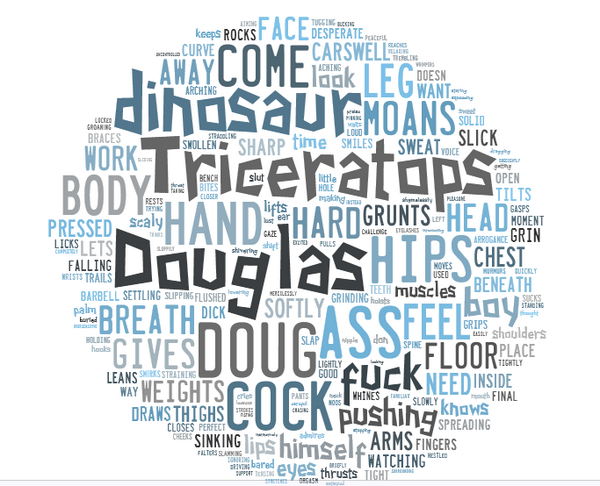 A writer operating under the name Jeremy Wordsworth sent us this. We originally found it in our spam folder.
Wordsworth described it as "a new piece addressing the rise of UKIP in Clackton, I think this will surfice, again of course this is something the main stream media do not dare to touch, can I rely on your publication?"
The 3,000-word-plus piece of fiction, which is completely fictional and has no connection to any MP who shares a name with any fictional character in this work of fiction, was sent to us in Comic Sans.