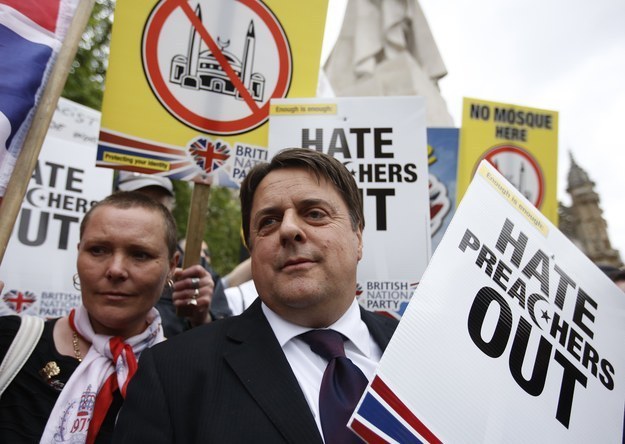 Nick Griffin has been replaced as leader of the far-right British National Party after almost 15 years in charge.
Griffin was ousted as BNP chairman at a meeting on Saturday, and has been replaced by deputy Adam Walker, a former teacher from Spennymoor in Country Durham.
The news caps a terrible year for Griffin, who was declared bankrupt in January and failed to be re-elected as an MEP in May.
The party confirmed the change of leadership, which was first reported by politics.co.uk, and said that Griffin would be president of the party.
The BNP now has just two district councillors. It's a far cry from when, during its period of electoral success in the mid-2000s, the party gained control of local authorities and went on to win almost one million votes in the 2009 European parliament elections.
Adam Walker, the new BNP leader, was banned from teaching last year after verbally abusing boys and for dangerous driving.
Former education secretary Michael Gove banned him from teaching for life in 2013, citing "violent and threatening" behaviour including slashing the tyres of a bicycle belonging to a child aged just 10 years old.
In this video Walker called Britain a "multicultural shithole" where politicians make "slaves" of ordinary Britons in their homeland.
Meanwhile, Griffin will now have more time to spend on his cookery show, which debuted earlier this year.