Nick Clegg Has Resigned As Liberal Democrat Leader
The deputy prime minister has seen his party's presence in parliament reduced to just a handful of MPs.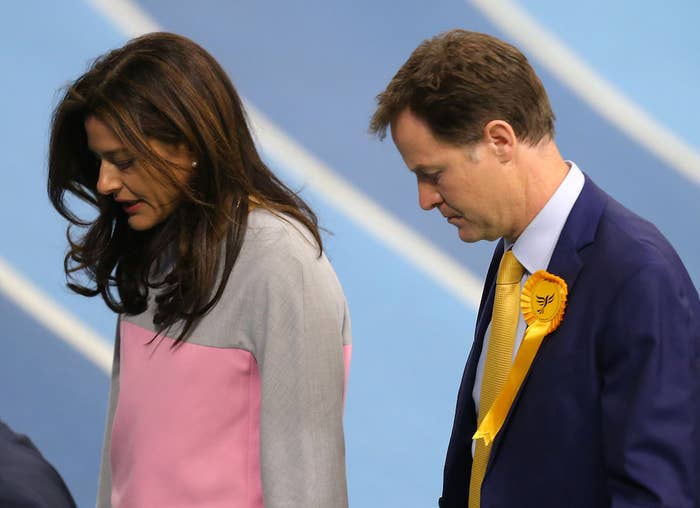 Nick Clegg has resigned as leader of the Liberal Democrats after his party recorded its worst ever election result.
He said the results "have been immeasurably more crushing and unkind" than he expected.
"For that I must take responsibility and resign as leader of the Liberal Democrats," he told an audience in central London.
He defended the decision to go into coalition in 2010, saying: "To have served my country at a time of crisis is an honour that will stay with me forever."
But he attacked the record of right-wing parties. "Fear and grievance has won, liberalism has lost," he said.
"Our party will come back, it will win again. It will take patience, resilience, and grit."
The deputy prime minister's party has been reduced from 57 MPs at the last general election to a current total of just eight, as voters punished the party for going into government with the Conservatives.
Clegg only narrowly held on to his own Sheffield Hallam seat by a few thousand votes following a strong challenge from Labour.
The defeat was far worse than Lib Dem strategists had even considered.