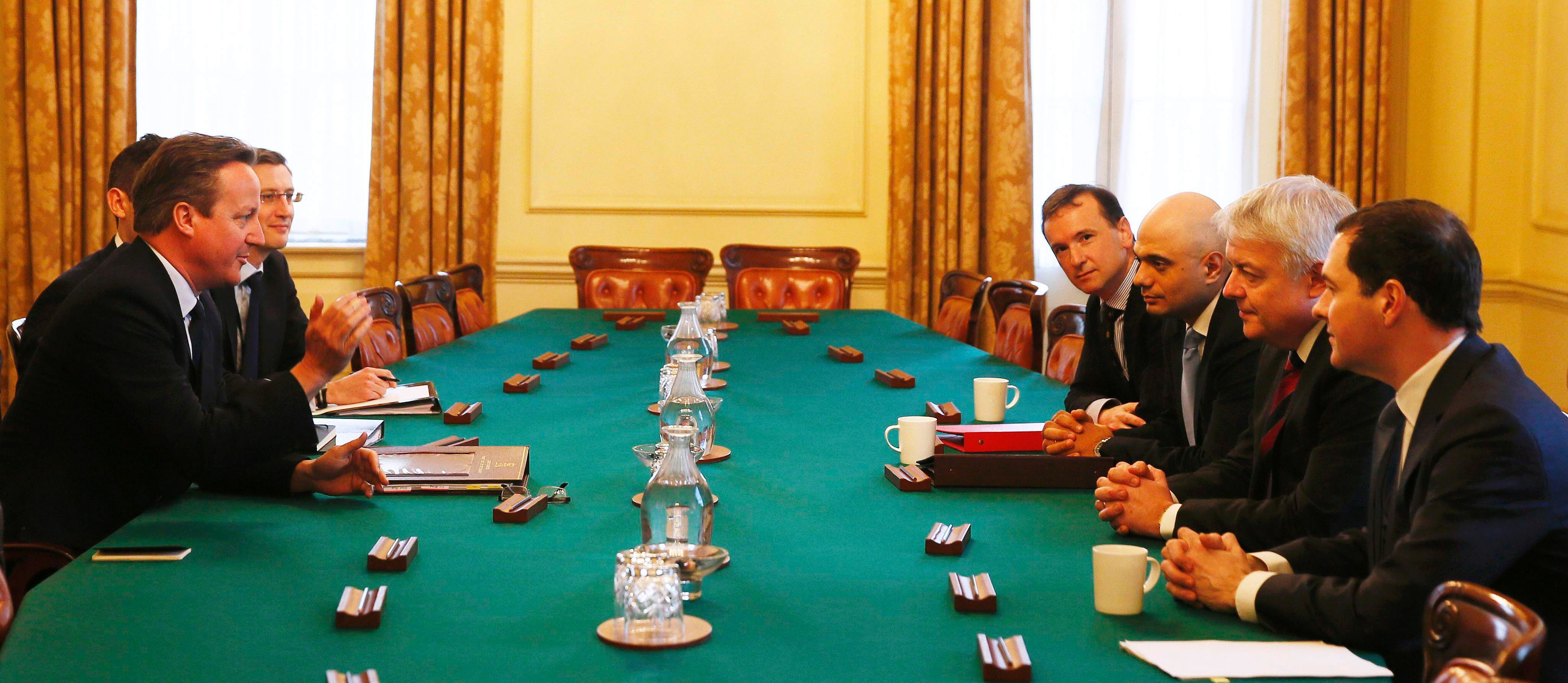 Men will still dominate British politics after May's local elections, according to an analysis produced for BuzzFeed News. It predicts there will only be a small increase in the number of women elected to the UK's devolved assemblies.

Although many more women are putting themselves forward for election than ever before, academics believe many are standing in constituencies where they have little chance of winning.
As a result the London School of Economics' Democratic Dashboard project predicts there will ultimately be only a small increase in the number of female politicians represented in the Scottish parliament, Welsh assembly, Northern Ireland assembly, and London assembly.
This is how many women are standing for election to devolved assemblies in the UK.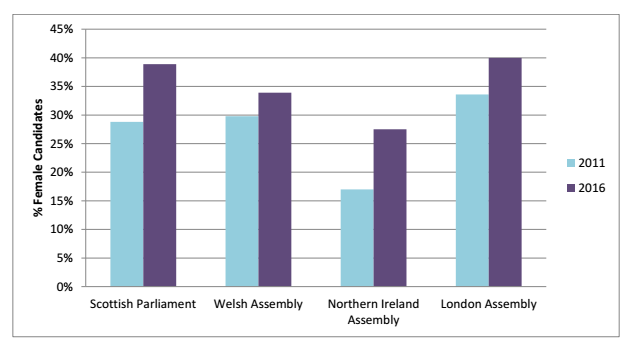 The Scottish parliament and London assembly are leading the way when it comes to female candidates, thanks to substantial increases in the number of women standing for office.
However, the academics believe there will only be modest increases the number of women who are actually elected in the 2016 elections.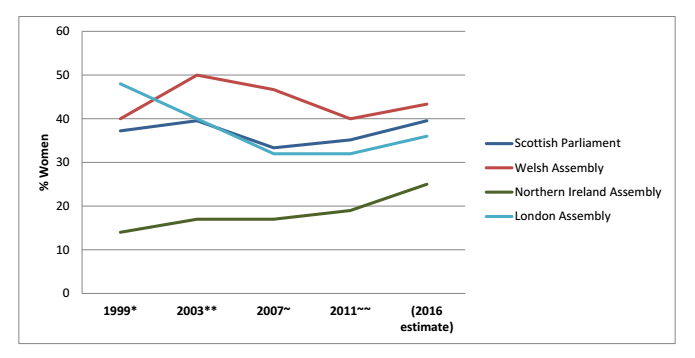 For instance, there has been a substantial 35% increase in the number of women standing for election to the Scottish parliament but the number of female MSPs elected on 5 May is predicted to increase by just 12%. This is because many of the candidates are members of minor parties such as the Women's Equality party, or standing for major parties in seats where they have little chance of winning.

The Welsh assembly is predicted to be 43% female after the election, which would make it the most equal assembly in the country. But this is still substantially down on 2003 when it became the first assembly in the world to have a 50:50 gender balance.
Despite this, all the devolved assemblies are far more representative than the Westminster parliament, for which just 26% of candidates in the 2015 general election were women.
"Women are still under-represented at every level of our politics and right across the
UK," said Jemima Olchawski of the Fawcett Society, which campaigns for women's rights.

"Selecting more women to stand is the first step to achieving equal representation, but we know the real change comes when political parties actually put women candidates in winnable seats. The larger parties have very mixed records, with some still giving the vast majority of their target seats to male candidates."