Labour has launched a new tool to encourage people to register to vote by telling them how many people share their name.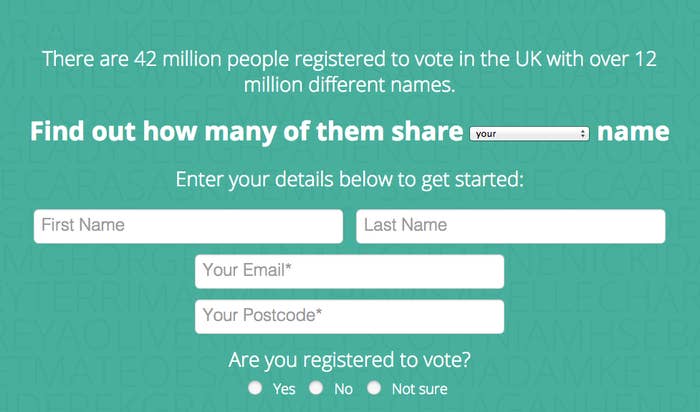 Key in your name – such as "Ed Miliband" – and you'll find exactly how popular it is among the country.
And then you're left with a shareable result to stick on Facebook.