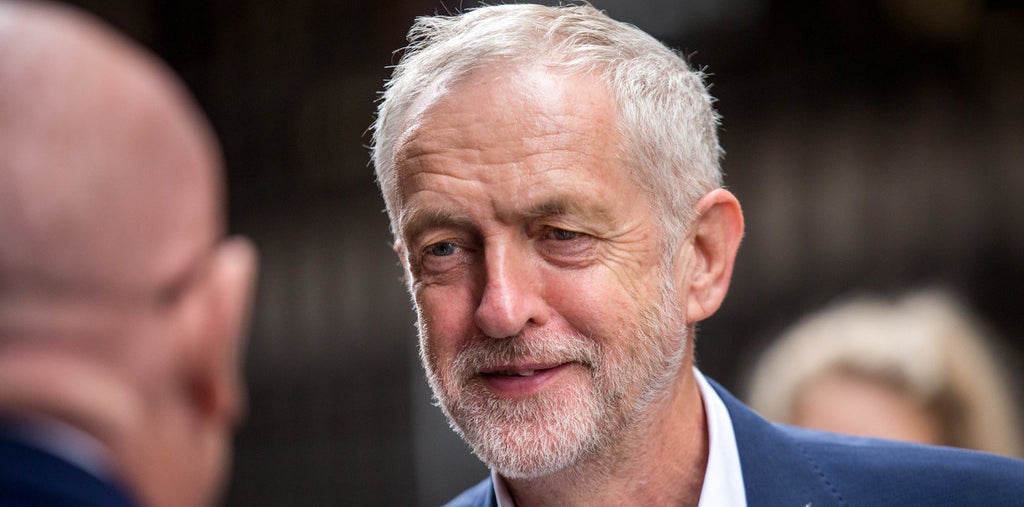 Labour's leader in the House of Lords has called on Jeremy Corbyn to stop taking the credit for government defeats that had nothing to do with him, amid fears the turmoil in the Labour party is undermining the British parliamentary system by allowing the government to pass laws unchecked.

Baroness Smith told BuzzFeed News it was her team of Labour peers who were doing much of the hard work of defeating the government in the absence of leadership from Corbyn.
"It is a bit galling when Jeremy stands up and says, 'Under my leadership we won on tax credits and we won on trade unions and we won on the housing bill.' I don't think I had any conversations with Jeremy about those issues."
Corbyn took out a full-page advert in The Guardian on Tuesday to launch his leadership campaign, claiming the changes as victories for his leadership and saying he wanted to be re-elected so he could continue "to lead a party providing such effective opposition".
As he formally launched his campaign to hold onto the leadership on Thursday, Corbyn again cited the government defeats on welfare cuts as evidence of his success as opposition leader.
But Baroness Smith insisted these wins had little to do with the leader.
"I'm not saying he isn't supportive of what we were doing, I'm saying it was the Labour team that won those issues across both houses [of parliament]. I don't think you can claim credit for things – you've got to credit the people who did the work on the ground."
Smith, whose team of Labour peers have repeatedly inflicted defeats on the government over the last year, said she talked with many people who were "really anxious" about the lack of proper opposition to the government. She said Labour peers are now "working around the clock" to avoid laws slipping through the net following the resignation of most the Labour front bench.
Although Smith is a member of the shadow cabinet, she is elected by Labour peers so cannot be sacked by Corbyn. However, she has chosen to stop attending while he remains leader.
She also raised fears about the inexperience of the new shadow cabinet ministers appointed to replace those who resigned in the attempted Labour coup. Many only entered parliament for the first time in 2015 or have never held a shadow ministerial job.
"You need a strong opposition if you want a good government," she said. "At this end we are doing a really good job. But you need that mixture of skills and experience to do as well as you can."

Multiple Labour politicians – and even some Conservatives – told BuzzFeed News they feared the weak state of the shadow cabinet was allowing the government to go unchecked.
"It's really bad for us," said one Tory adviser. "We risk getting sloppy."
Several ministers are attempting to juggle multiple shadow cabinet jobs, as so few Labour MPs were willing to work with Corbyn following the wave of resignations. One shadow minister, Barry Gardiner, appears to be continuing to shadow the department of energy and climate change, even though Theresa May has already abolished it.
On Thursday, Corbyn announced that the shadow attorney general post, which has been vacant since Karl Turner resigned on 26 June, would be filled by Richard Burgon in addition to his role as shadow justice secretary. The former trade union lawyer has only been in parliament since the 2015 general election.
One former shadow cabinet minister cited an example of a piece of Tory government legislation relating to employment tribunals that was passed through the House of Commons without the newly installed Labour shadow minister even noticing.

But even the most fervently anti-Corbyn advisers and MPs insist this goes beyond party politics and into wider concerns about bad laws being passed: a fear that Labour's civil war means there is no way the current shadow cabinet could ever realistically provide the necessary checks on the government's proposals.
One of the main concerns from within the parliamentary party is the lack of a support team to work on the grinding business of opposition, which often involves checking lengthy proposed legislation. Many newly appointed shadow ministers have brought their old researchers with them rather than hiring specialists – meaning staff are suddenly expected to have full understanding of a complicated subject.
Typically, a shadow cabinet minister could rely on the support of a junior team of shadow ministers keeping an eye on legislative progress. Almost all of these positions remain unfilled, leaving inexperienced new MPs to try to master a brand new topic.

Gabriel Huntley, who worked as an adviser for Chuka Ummuna during his stint as shadow business secretary, explained much of the business of opposition is hard work behind the scenes, requiring detailed knowledge of parliamentary procedure that is difficult for a newcomer to pick up.
"The day-to-day stuff is about using the House of Commons and the media to hold the government to account, which is incredibly important from a legislative point of view," he said. "There's a lot of getting into the detail, going through legislation clause by clause."
And this requires a lot of people: "It takes a whole team of shadow ministers and their staff to do that work. The work in opposition is hard unless you have a full complement of ministers."
Crucially, he insists, the government requires the checks provided by a full-strength opposition to function: "It's the way the British political system works."
One former Labour shadow cabinet adviser – who lost their job when their boss resigned last month – said many sacked aides are still helping out with drafting amendments to government legislation on a voluntary basis to prevent bad laws being passed.
"Ordinarily a lot of the shadow teams would do a lot of the nitty-gritty but they don't have advisers who are experienced in how parliament works. If you've got people who have only been in the job for five minutes then with the best will in the world they won't know how to draft amendments."
Instead, Labour MPs are just withdrawing from debates.
"People just don't really care and just aren't turning up for debates," said the former aide. "People aren't putting in questions or putting in to speak."
They said a desperate text message went around Labour MPs, urging them to turn up to Wednesday's opposition day debate led by John McDonnell, because they have no respect for the official opposition front bench. "We are having a real problem getting people to speak in our opposition dates," the adviser said. "Basically at the moment MPs have gone on strike."