Ken Livingstone Says He'll Fight Suspension Over Anti-Semitism Claims
The former mayor of London said he won't apologise for saying Hitler was originally a Zionist and maintained that the claim was accurate.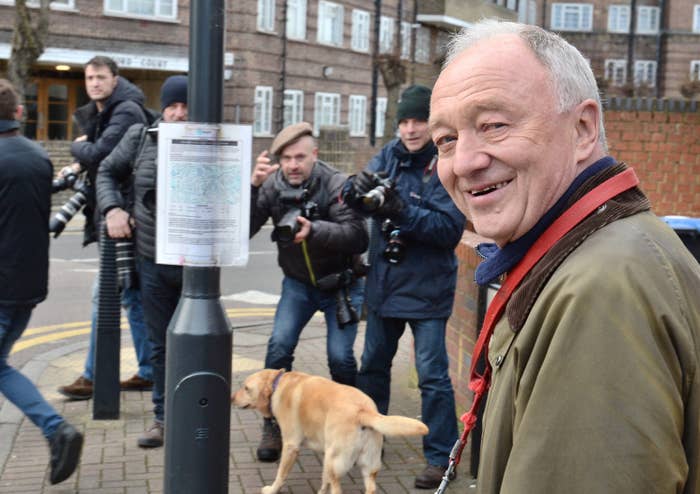 Ken Livingstone has insisted he cannot be expelled from the Labour party over comments he made regarding Hitler supporting Zionism because he has consistently made similar comments over 30 years of party membership.

The former mayor of London was suspended from the party on Thursday after defending Labour MP Naz Shah following her own suspension over anti-Semitic Facebook posts.
Livingstone, a member of Labour's powerful national executive committee (NEC), then took part in a series of increasingly chaotic and bizarre media appearances that culminated in reporters attempting to question him about his views on Hitler as he entered a disabled toilet.
On Friday, Labour deputy leader Tom Watson told Radio 4's Today programme he was disgusted by the comments and said he was committed to cracking down on anti-Semitism within the party. He said he personally felt Livingstone's comments were "straying into" the category of anti-Semitism: "To link Hitler and Zionism in the way he did must have been designed to create offence."
But Livingstone has remained defiant and again defended his comments in an interview with Sky News, arguing that it was historically correct that individuals working to create a Jewish state had "worked closely" with Nazi Germany.
"I suspect most of the pro-Israel Labour MPs have no idea about the history, they certainly don't teach about 1930s Zionist policy in Israeli schools … Almost everyone in the Jewish community grows up in complete ignorance of this."
He added: "How can the truth be an offence? If I had lied, that would be offensive."

Livingstone had initially refused interview requests on Friday, saying he intended to spend times with the newts in his garden and that reporters would have to listen to his LBC radio show on Saturday morning. But LBC said he would not be presenting the show, citing impartiality rules surrounding the EU referendum.
As a result, he appears to have changed his mind on further media appearances. Instead, he detailed his proposed defence against the suspension, which involves citing the work of the historian Lenni Brenner, who has argued there was substantial collaboration between Nazis and Zionists in 1930s Germany.
"I'll just produce the evidence, and I mean, it's hard for somebody to decide to suspend me from the party here when all this was there 30 years ago in the public domain and nobody raised a peep," he said.

Meanwhile, Jeremy Corbyn declined to answer questions when approached by reporters on Friday.
The Labour leader yesterday insisted there is "no crisis" of anti-Semitism in his party and said existing procedures can deal with isolated cases. He also cancelled a planned campaign visit to Wales to support the re-election campaign of Welsh Labour leader Carwyn Jones amid fears it would be overshadowed by the anti-Semitism row.