The Conservatives have wasted no time getting out their first attacks on new Labour leader Jeremy Corbyn.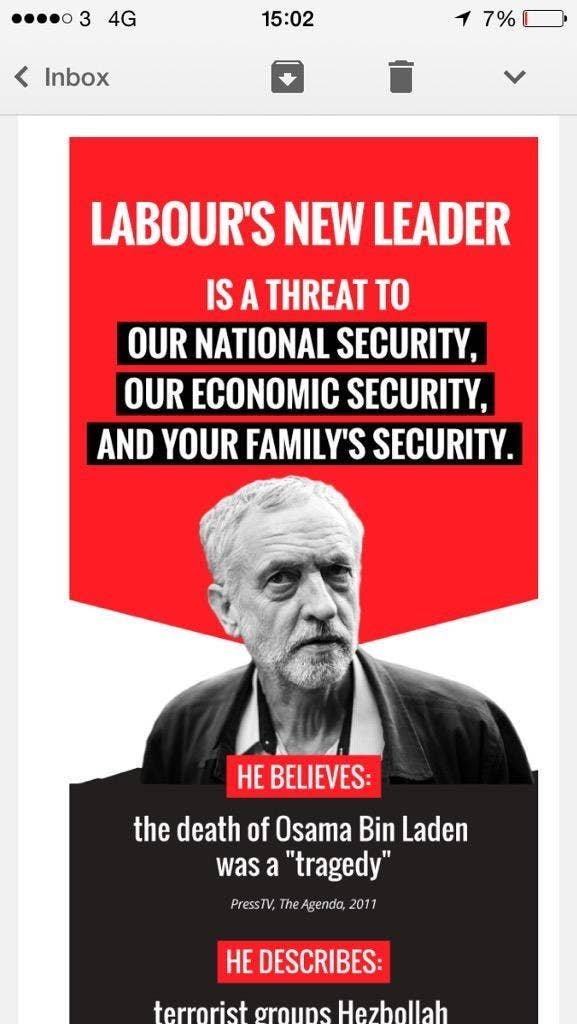 The Tories have spent the summer building dossiers on what Corbyn has said or done in the past, all in anticipation of his victory. This is their opening attack.
The attack email ends with a request to donate to Tory funds and fight against Corbyn's Labour party.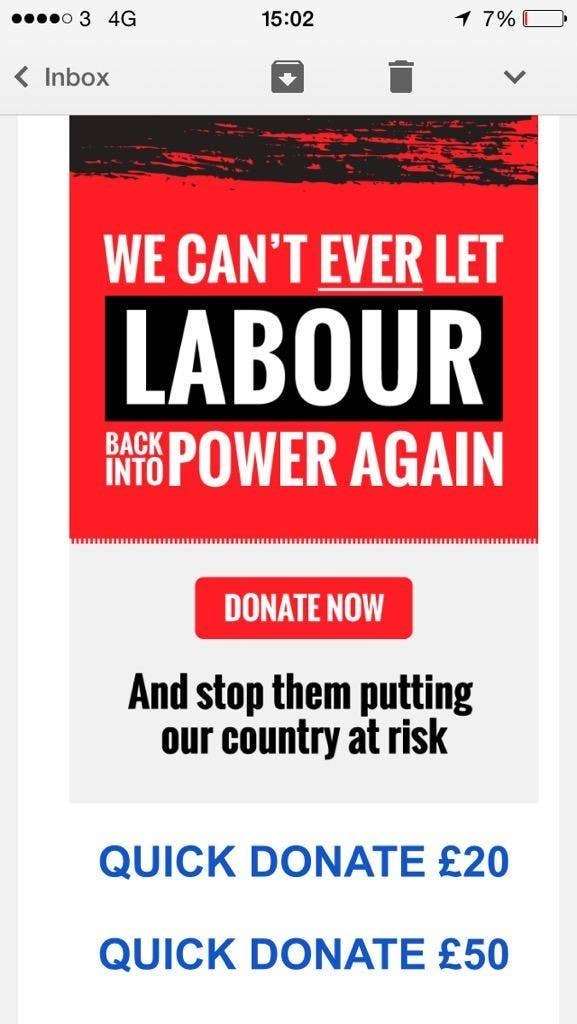 The Conservatives have largely left Corbyn alone during the summer, holding back their attacks until now.
Now it's going to get really vicious and you can expect to hear the line about Corbyn posing a threat to "your family's security" again and again in the next few weeks.
You'll hear it from the official party sources...
...you'll see it from Tory ministers on Twitter...
...in the newspapers...
...and on the radio.
In short, it's going to get very nasty very fast.