Jeremy Corbyn has claimed Conservative-led Surrey council called off a proposed referendum on increasing council tax after intervention from the government.

"We know they have because I've been leaked copies of texts sent by the Tory leader David Hodge intended for somebody called Nick who works for ministers in the Department of Communities and Local Government," he told Theresa May at Prime Minister's Questions.

Surrey had proposed to raise council tax by 15% to cover the cost of cuts to the loss of £170 million in central government funding since 2010 and the increased cost of social care for the elderly, with the change due to be approved by a local referendum.
But at a crucial meeting on Tuesday the Surrey council leadership changed its mind at the last minute and instead approved a 4.99% increase.
Corbyn asked May, who had no advance warning of the question, whether the government will now publish details of any arrangement made by the council with the government.
"I wonder if it's anything to do with the fact that the chancellor and health secretary both represent Surrey constituencies, Mr Speaker," he later added.
"How much did the government offer Surrey to kill this off, and is the same sweetheart deal on offer to every council facing the social care crisis created by her government?"
BuzzFeed News contacted Hodge on the telephone number linked to the texts to check whether he was aware his messages had been read out at PMQs.
He replied "no I'm not, I'm on the other line" before hanging up.

Hodge later issued a statement denying any sweetheart deal: Surrey's decision not to proceed with a 15% council tax increase was ours alone and there has been no deal between Surrey County Council and the government. However, I am confident that the government now understands the real pressures in adult social care and the need for a lasting solution."
These are the leaked text messages, passed to BuzzFeed News.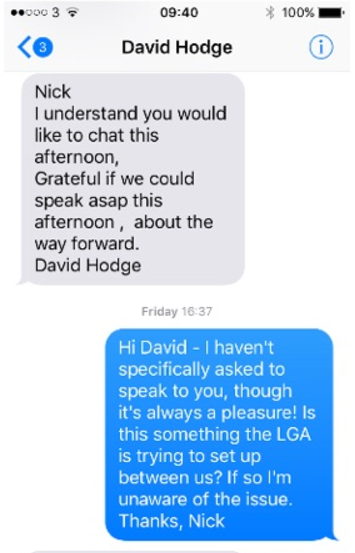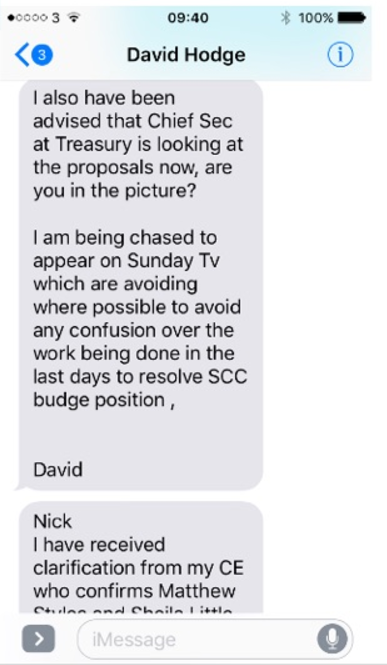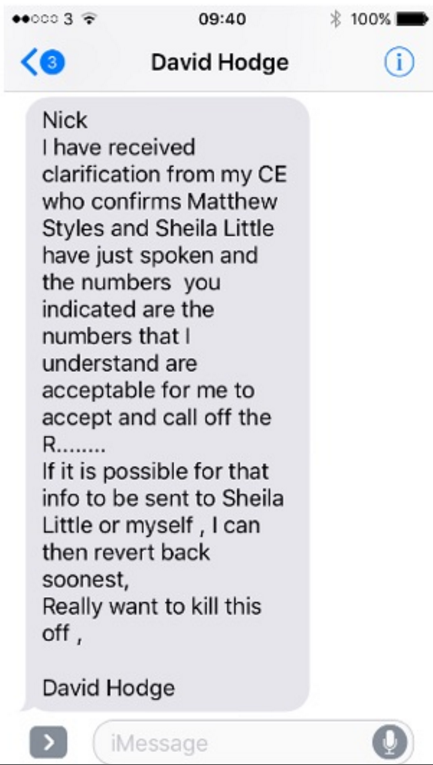 Looks like there are no comments yet.
Be the first to comment!