York politicians have accused the government of cutting the budgets for flood defence maintenance, even while investing in new infrastructure projects.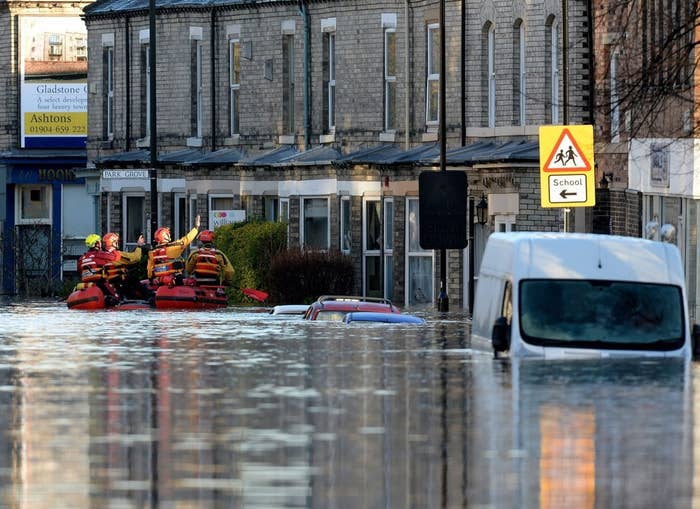 York's defences should have been enough to protect it from the floods that have ravaged large chunks of the city. Why they weren't is the new focus of anger in the area, with blame shifting away from a lack of central government investment in big new projects to claims government spending cuts over the last five years may have undermined the capabilities of existing defences.
"People love capital [infrastructure] projects because they're easy and get headlines and look sexy," said Janet Looker, leader of the Labour opposition group on York city council. "What we're seeing in York is a failure of maintenance."
York is a city that's used to flooding and is relatively well prepared for the regular occasions when the River Ouse bursts its banks: Residents who live on nearby streets are well drilled to cope with water flooding into their homes and have a plan to move precious items upstairs. Businesses that flood particularly regularly – such as the riverside Kings Arms pub – eschew carpets and keep their ground floors spartanly decorated.
This time was different: It was a failure of existing equipment that caused the main flooding. A key defensive barrier built in the late 1980s had prevented the other side of the city from becoming waterlogged by moving water out of the smaller River Foss and into the Ouse using several high-powered pumps.
But on the evening of Boxing Day engineers at the Environment Agency faced disaster: The Foss barrier control room – which had survived previous higher water levels – began to flood, damaging electronics. Engineers were faced with a conundrum: If they kept the barrier down and the pumps failed then a massive reservoir would build up, flooding thousands of homes. If they pulled the barrier up then a smaller number of homes would definitely be flooded.
In the end they went for the latter option, with equipment failure forcing officials to choose limited damage over catastrophe.
Looker now wants to know what's going on: "If you don't maintain and invest sufficiently in plant maintenance then things can go wrong. This is twice in 15 years that we have almost topped the defences. These were meant to be once-in-100-year floods."
Part of the problem is that the Environment Agency has allowed the condition of flood defences to slip due to spending cuts over the last five years.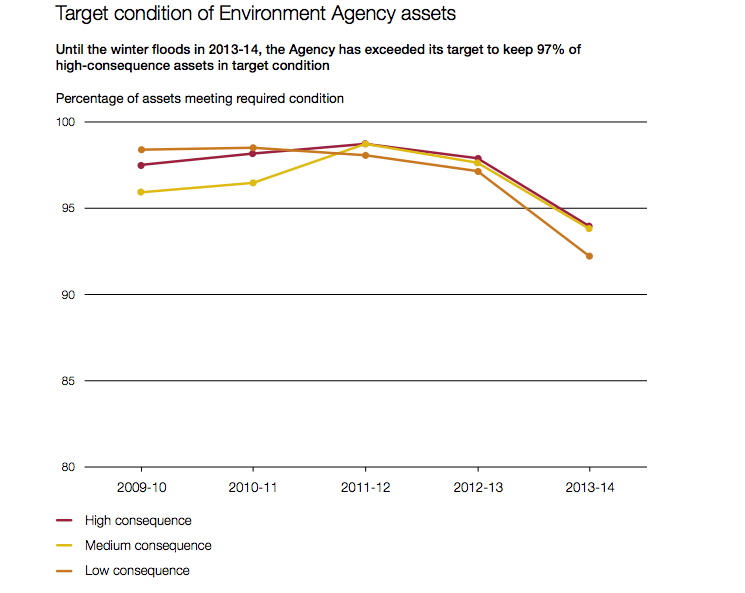 Government spending on major flood defence projects remained relatively high during the coalition government but spending on maintenance has fallen from over £100 million in 2010 to to £60.7 million in 2014-15.
The result is that half the country's flood defences are only being being maintained to a minimal level. According to the National Audit Office, this decision "could in turn lead to increased future flood risk and costs as assets will deteriorate more quickly".
"However, as maintenance in some areas is further deprioritised, there is likely to be a significant effect in future years," they wrote in a 2014 report. "This leads to a risk that some geographical areas will be disproportionally affected by the funding reductions, and also that the risk of asset failure may increase."
While it is difficult to tell exactly where the maintenance spending has been reduced, there is no doubt that some key flood defences have been hit by the cuts.
Leeds, which was also hit by floods, had to cancel a major flood defence scheme in 2011 due to government infrastructure cuts.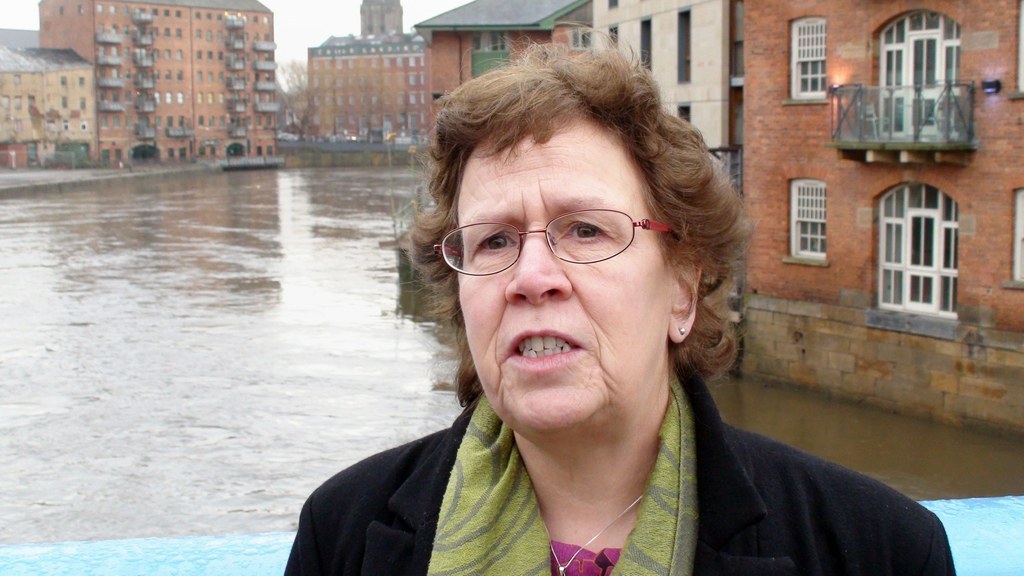 At the start of the last parliament the government dropped its backing for a major flood defence scheme which would have covered most of the River Aire through Leeds. The plan, which would have cost over £100 million, was shelved despite years of bad floods in the city.
Eventually the council raised enough funds with other backers to build a limited stretch of defences through the city centre, although construction has only just begun and it would not have stopped floods hitting the badly affected Kirkstall Road area.
"We have known since 2007 that the city is vulnerable," said Leeds council leader Judith Blake. "We put a scheme in place for the whole of the River Aire but the government gave back word on that funding."
"We had a cross-party response and put £10 million in ourselves and salvaged the city centre part of the scheme. But we are still awaiting phase two of the scheme to be built – the area which has been devastated. We believe we put all the steps that we could in place and it would have been prevented had the funding been in place," she told the Yorkshire Evening Post.
"Questions are being asked already why so many people in areas in the North are being affected. There is an unequal distribution of resources."
The government has been warned on multiple occasions against cutting the maintenance budget for flood defences.
Only last month the Association of British Insurers – who pick up much of the bill following a flood – warned the government that they were making investment in new defences that were then "left in danger of crumbling".
"At a time when the impact of climate change is growing and nation's flood risk is increasing, it is short-sighted to cut back on the funding which keeps the defences we have, and are set to build, in good working order," the organisation warned ahead of chancellor George Osborne's spending review.
This follows a warning in March from the public accounts committee that maintenance cuts risked undermining the Environment Agency's ability to defend the area.
"Reducing the spend on maintaining some flood defences may be a false economy as additional spending could be needed if those defences then fail earlier than they would otherwise have done," said the committee's Richard Bacon MP. "In these cases, there is a risk that lack of maintenance will mean that capital costs are incurred sooner, when defences require replacement earlier."
David Cameron has now pledged to spend "whatever is needed" to help people back into their homes.
The prime minsiter has pledged again to look at investment in flood defences. But the Environment Agency's deputy chief executive suggested that the future may involve householders accepting flooding and preparing their homes accordingly.
"We will need to move from not just providing better defences... but also looking at increasing resilience," he told the BBC, suggesting they should have "waterproof plaster" and "more electrics up the wall".