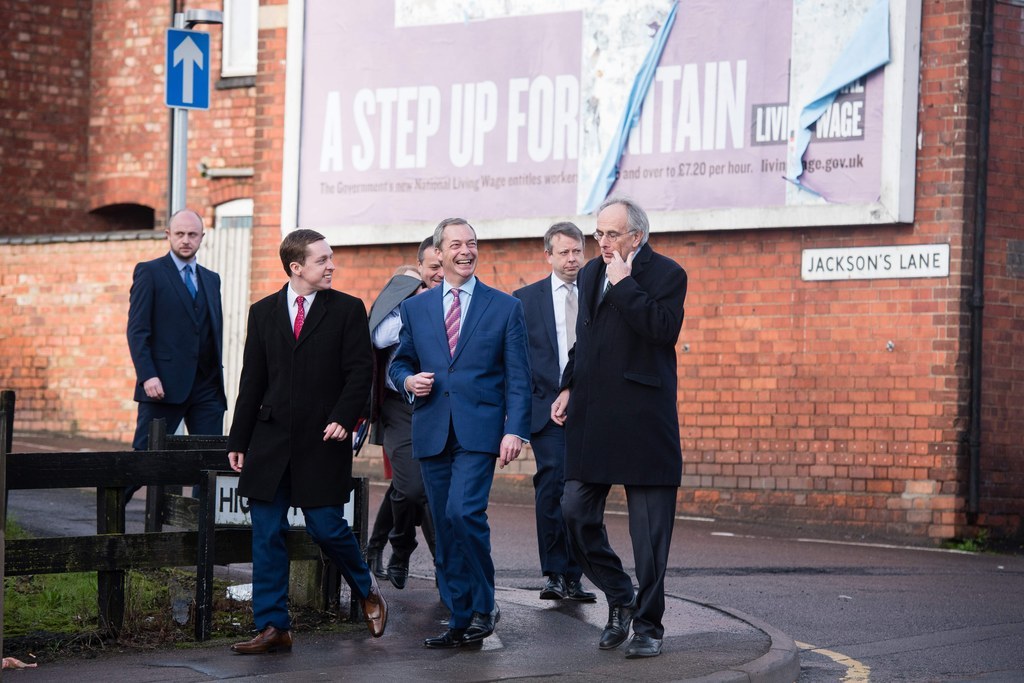 Two Conservative MPs paid themselves a total of £41,000 to run their own high-profile, not-for-profit anti-EU campaign group, the latest parliamentary register of members' interests reveals.
Peter Bone and Tom Pursglove received the money on top of their MPs' salaries for work undertaken on behalf of the Grassroots Out campaign group, an organisation they founded.
Grassroots Out was started in December as a cross-party anti-EU umbrella group campaigning for Britain to leave the European Union. Both men are directors of the organisation, which was supported by UKIP leader Nigel Farage and Leave.EU's Arron Banks in its unsuccessful bid to be designated as the official campaign for Britain leave the EU.
The latest register of members' interests was published after the Electoral Commission had made its decision on whether to nominate Grassroots Out as the official campaign. The successful campaign, Vote Leave, confirmed it does not pay the MPs who sit on its board as directors.

Although Grassroots Out is run as a nonprofit, the MPs have personally benefited from its existence. Peter Bone, MP for Wellingborough, received £21,750 from the organisation during the first four months of this year.
According to the register this was made up of £20,000 in accountancy fees for 473 hours of work through a newly formed company called PWB Accountants – equivalent to £42 an hour – and £1,750 for being a company director.

Meanwhile, 27-year-old Pursglove charged Grassroots Out a total of £19,250 – £17,500 for 450 hours' work as the group's chief executive and £1,750 for director's fees.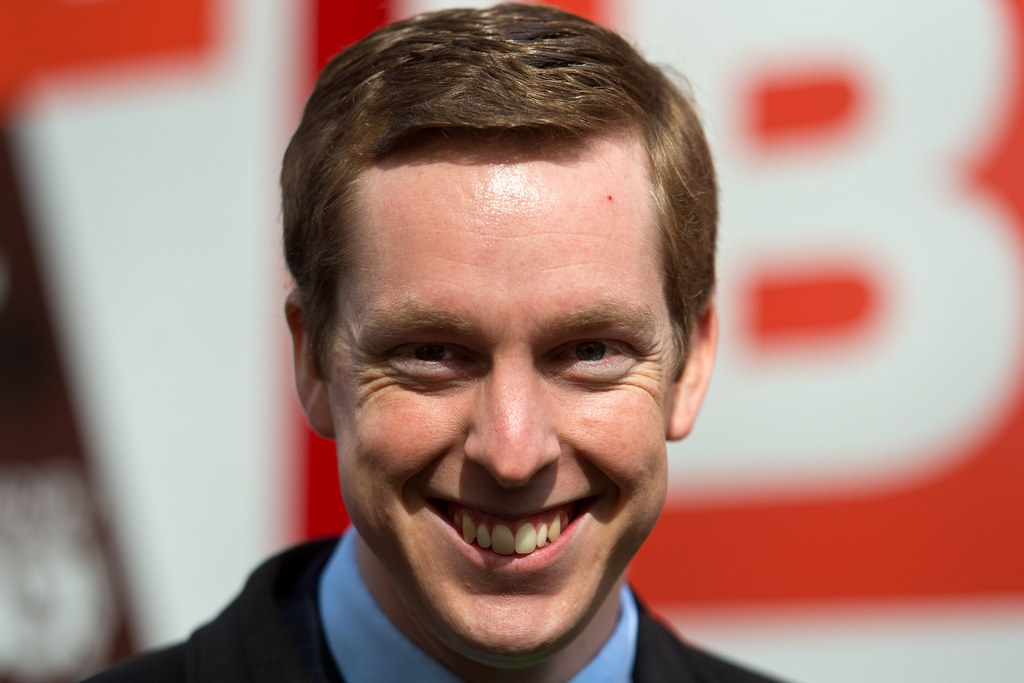 Although there is no suggestion of any wrongdoing, it is highly unusual for serving MPs to be paid substantial sums of money for political campaigning work, especially by their own organisation. Both men began charging the fees during a period when they were the only two directors of Grassroots Out, although they later appointed others to the board.

On last month's register, both MPs declared that they were unpaid directors of Grassroots Out. But on this month's register they have declared that they were billing the organisation for director's fees covering the period from December to April.

Links between the two men go back further since Pursglove was Bone's researcher before joining his former boss in parliament when he was elected MP for Corby in 2015.

Grassroots Out's funding is unclear, although it solicits donations from members of the public.
Its sister organisation Go Movement Ltd applied to become the official anti-EU campaign group for June's European referendum and came close to winning. Both Grassroots Out Ltd and Go Movement Ltd are registered at the same address in Bone's Wellingborough constituency.
Arron Banks, the millionaire UKIP donor who runs Leave.EU and worked closely with Grassroots Out to put together a joint application to Electoral Commission, said he was furious with Bone and Pursglove.
"Arron Banks shocked by your story and furious with the MPs," the businessman's spokesperson told BuzzFeed News. "He had no idea."
The spokesperson claimed the two MPs had not informed Banks they stood to benefit financially from Grassroots Out's existence.

In a formal statement Leave.EU called on the two MPs to donate the full £41,000 they had received from working for Grassroots Out to another cause: "We are extremely shocked and disappointed to discover that two elected individuals have treated the GO BREXIT campaign as a business not a cause and would urge them to do the honorable thing and donate the sum directly to a smaller BREXIT group."
BuzzFeed News has asked Grassroots Out where Bone and Pursglove will now return the money to the wider anti-EU cause.
Prior to Banks' intervention, a Grassroots Out spokesperson – responding following a request for comment put to Bone and Pursglove – had defended the decision to pay the two MPs: "Grassroots Out Ltd is the lowest cost referendum campaign in the country. Tom Pursglove is chief executive of Grassroots Out Ltd and the company's only direct employee. Running a nationwide referendum campaign requires an extraordinary amount of work and for this Mr Pursglove has been remunerated."

"Mr Pursglove is paid for doing a similar job as the chief executive of Vote Leave or the executive director of Britain Stronger in Europe. Peter Bone's company, PWB Accountants, provides Grassroots Out Ltd with accountancy services. This is the most cost effective and efficient way of administering the accounts for Grassroots Out Ltd. Payments to both Mr Pursglove and Mr Bone have been declared in the proper way."