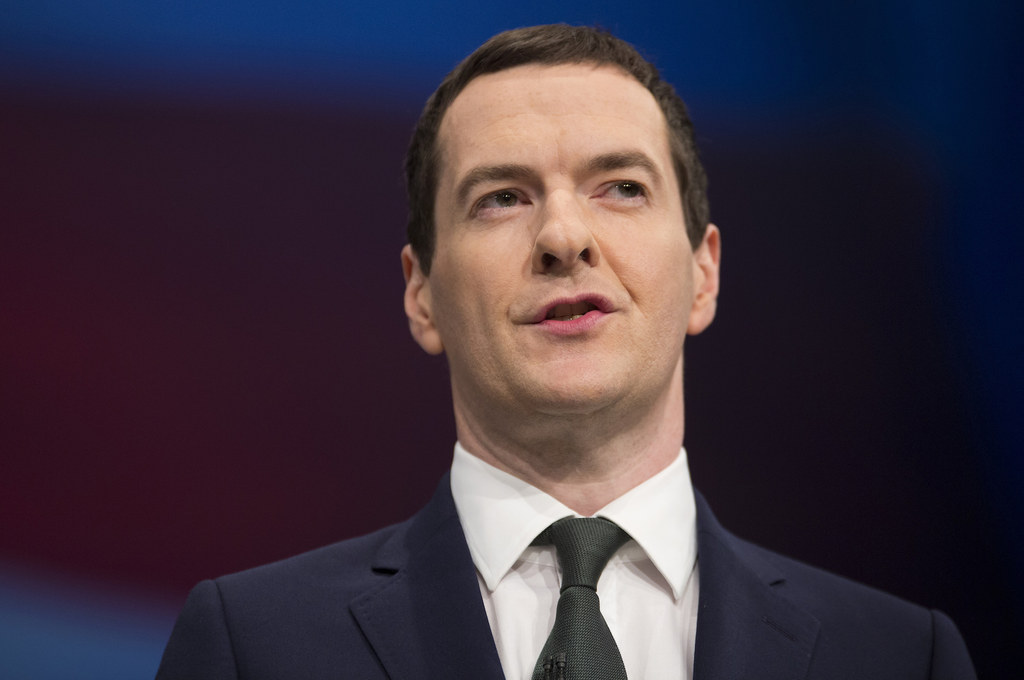 George Osborne has made no secret of his willingness to take policy ideas from any source – earlier this year he told BuzzFeed News that he'll listen to any policy whether it's from "a Labour MP or whatever".
But since the general election he's taken this to another level and lifted many of the more moderate policies pushed by former Labour leader Ed Miliband and his associates.
Here's some of the ways Osborne has taken policies from the opposition:
1.
Establishing a National Infrastructure Commission.
Labour embraced the idea of a National Infrastructure Commission in July 2014, insisting the move would take the politics out of long-term decision making. The policy then made it into the party's manifesto for the election.
Osborne liked it so much that on Monday he announced the Conservatives would take the idea in full. He even pinched a Labour peer to run it – Lord Adonis, a key aide to Tony Blair who came up with the academy schools policy before becoming transport secretary under Gordon Brown and proposing the HS2 railway.
2.
Abolition of non-dom tax status.
When Labour announced during the general election campaign they would reform non-dom status – a historic loophole that was used by some wealthy individuals to reduce their UK tax bill – the Conservatives were worried.
The story briefly dominated the headlines and left the Tories struggling to defend the rules. Within a month of the general election result Osborne moved to close down the loophole.
3.
Devolving powers to cities.
Osborne has made devolution to cities – and the introduction of powerful local mayors – into one of his signature policies, often agreeing deals with Labour-led councils in areas such as Manchester.
In the process he sidestepped Labour, who were giving their backing to documents with names such as "The Northern Way" as far back as 2004, while in late 2014 Ed Balls was insisting "Only Labour has an economic plan that will deliver real devolution".
4.
Shared parental leave for grandparents.
Labour floated the idea of "shared unpaid parental leave" for working grandparents in its women's manifesto at the 2015 general election. The party didn't give a full commitment to the plan but said the idea "would be consulted on should Labour win power". On Monday Osborne announced he would implement a similar plan, taking yet another policy from Miliband.
5.
Allowing councils to keep business rates.
The devolution of £26 billion raised by taxes on business premises to local councils is a radical move, announced by the chancellor on Monday afternoon.
It's also largely similar to a proposal made by former Labour shadow chancellor Ed Balls earlier this year.
One of Balls' former aides admitted Osborne's policy was almost identical to Labour's election pledge – but said the Tory version lacked key safeguards for poor councils.
6.
The introduction of a national living wage.
Labour pushed the idea of a national living wage early on and a version of the policy was considered for inclusion in the 2015 general election manifesto. But one of their main concerns was that Osborne and the Conservatives would criticise it as fiscally irresponsible – instead Labour settled on a target of £8/hour by 2020.
In the end, Osborne used his post-election Budget to announce the Conservatives would introduce a rebranded minimum wage called the 'living wage" for workers aged over 25. This time he went for a target of £9/hour by 2020. Once again the chancellor had lifted a Labour policy.