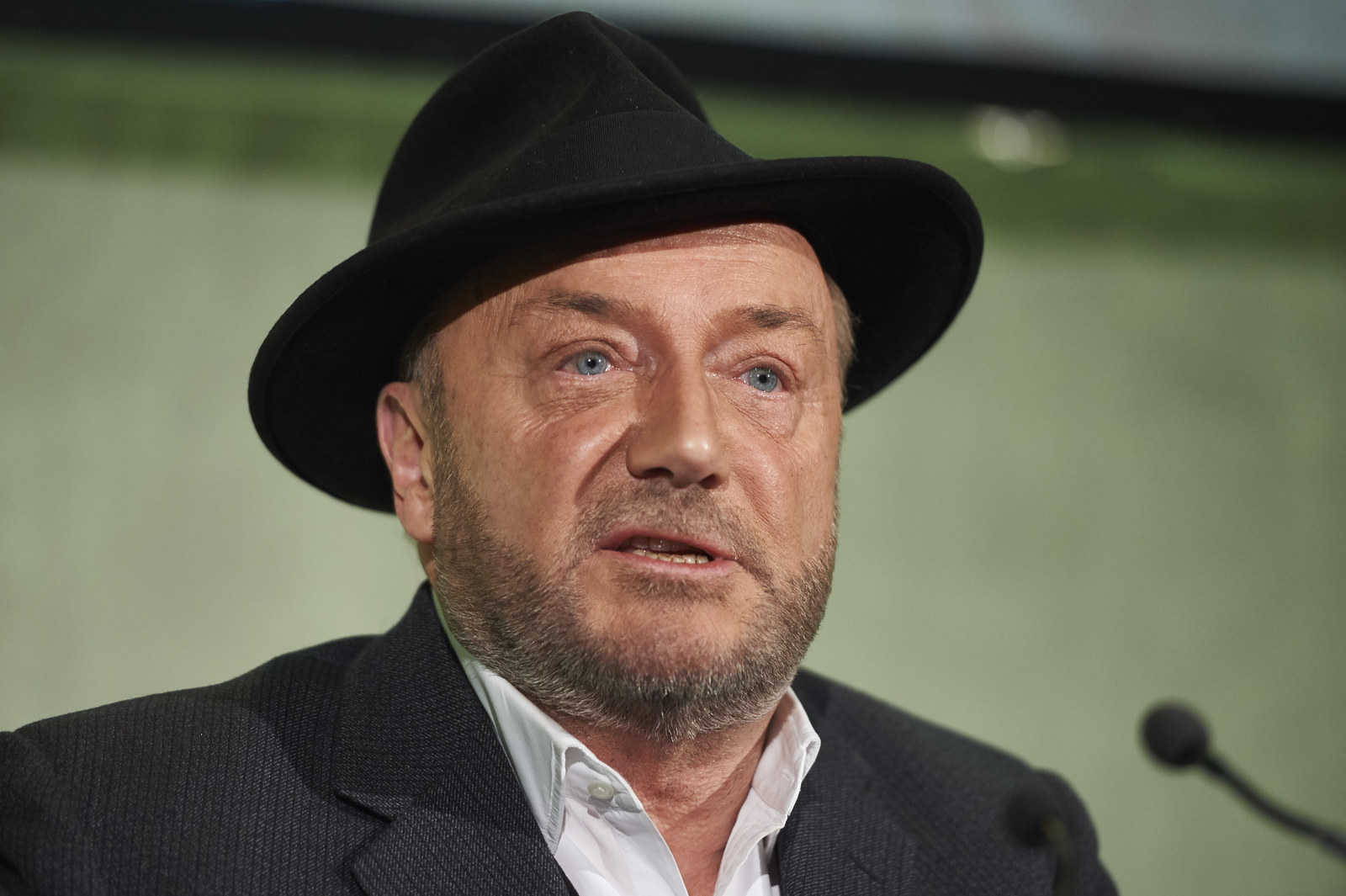 George Galloway's long history of libel victories is set to come to an end, BuzzFeed News has learned, as the politician has agreed a financial settlement in a case involving his former assistant that was due to go to trial on Monday morning.
Aisha Ali-Khan sued Galloway over comments made by the politician in which he criticised her personal life and claimed she had facilitated her then husband spying on him.
According to sources with knowledge of the case, Galloway's lawyer is expected to formally apologise in court to Ali-Khan, and the politician is also set to make a payment to his former assistant.
A statement will be made in front of Justice Warby at the Royal Courts of Justice at 10.30am on Monday. Ali-Khan was represented by the lawyer Mark Lewis, who made his name pursuing phone hacking claims against the News of the World.
The settlement is a rare legal setback for Galloway, who has long favoured the use of libel laws as a comeback against his opponents.
He won £150,000 in damages from the Daily Telegraph in 2004 over accusations he was in the pay of Saddam Hussein and £15,000 in 2008 over claims made on an internet radio station that he held anti-Semitic views, and in 2015 his lawyers attempted to use libel laws to demand £6,000 from Twitter users who made accusations he was anti-Semitic.
This time it will be Galloway who is paying out, in a settlement understood to be in the region of five figures.
A number of articles relating to Ali-Khan have now been deleted from the Respect website.

Ali-Khan started working as Galloway's assistant after he was elected MP for Bradford West in 2012 but the two acrimoniously parted after six months, prompting a long series of legal cases. At one point he accused her of being an undercover police agent.
Ali-Khan was later jailed over holding explicit pictures of her then husband and his former partner, before being declared bankrupt.
She later hit back with accusations that Galloway asked her to buy him underwear and arrange his wedding party, all while she was being paid out of public funds. The politician denied the claims and said Ali-Khan was pursuing a vendetta against him.
Galloway lost his Bradford West seat to Labour's Naz Shah, herself later suspended over accusations of anti-Semitism, at the 2015 general election. He then unsuccessfully ran to be mayor of London and is now expected to focus on his broadcast work.
Ali-Khan and Galloway declined to comment on the libel case.