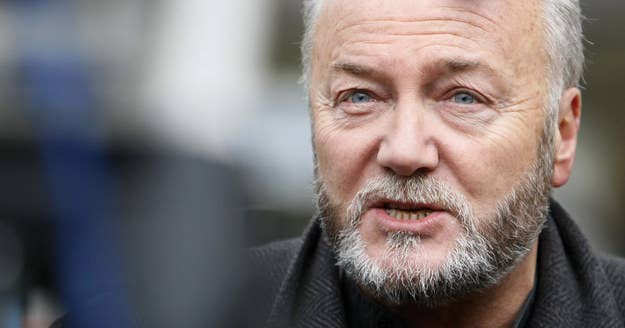 GLASGOW – George Galloway, the MP who declared his Bradford West constituency to an "Israel-free zone", lashed out at the "terrorist state" on Monday after the Israeli ambassador decided to visit the West Yorkshire constituency.
"[The ambassador's visit] is a provocation to the 10s of 1,000s of people in Bradford who regard the Israeli ambassador as the plenipotentiary of a rogue and terrorist state," Galloway told BuzzFeed following a meeting in Glasgow on Monday night.
"As has just been proved, I cannot make Bradford an Israel-free zone, but I am certain that the Israeli ambassador was not welcome."
Earlier this month the left-wing Respect MP said that goods, academics, and tourists from the "illegal, barbarous, savage state that calls itself Israel" were not welcome in Bradford because of the country's actions in Gaza.
""We don't want any Israeli goods, we don't want any Israeli services, we don't want any Israeli academics coming to the university or the college," he added.
Galloway's comments have already attracted attention from the police, and on Monday, in response to the MP's statement, Israeli ambassador Daniel Taub made a special trip to the Yorkshire town.
Taub subsequently told the Bradford Telegraph & Argus that his visit made him believe Galloway's attitude was not representative of most people in the town.
"I am here because I was invited to come by the people of Bradford, who sent a clear message that George Galloway does not represent them," he said. "I don't believe George Galloway is the real voice of Bradford – there is a long history of cooperation between Bradford and Israel."
Galloway is a long-term opponent of Israel, and famously testified to the US Senate in 2005 over Iraq's oil-for-food programme.