This Guy Who Sells Bottled Air To China For £80 Might Be The New Face Of Brexit
"I've heard tourists are even buying bottled English countryside air for up to £80 a go," said the environment secretary.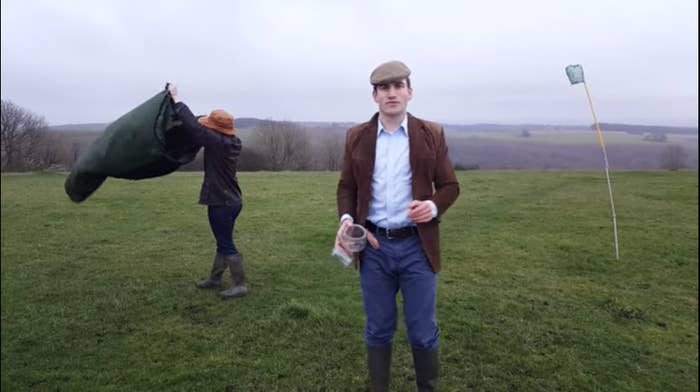 Environment secretary Andrea Leadsom used her speech at the Conservative party conference to praise a Dorset-based business that is selling bottles of countryside air to wealthy Chinese customers for £80 a bottle, holding it up as a successful example of Britain's rural economy.
Leo De Watts, who sells the bottles of Dorset air under the Aethaer brand, told BuzzFeed News he was pleased with the mention and said his business was an example of how Brits could sell products anywhere in the world by trading with non-EU nations.
"I know there's various trade agreements with the government, but this is the world we live in now, where you can sell wherever you want," he said.
Leadsom praised the bottled-air business in her speech to the party conference in Birmingham.
"Our stunning landscapes are famous right across the globe; they've inspired paintings, poems, and pop songs," said the pro-Brexit Tory MP, who dropped out of the Conservative leadership contest this summer following substantial press scrutiny. "They attract millions of visitors, underpinning a rural tourism industry that is worth more than £30 billion a year."

Leadsom then approvingly noted that "tourists are even buying bottled English countryside air for up to £80 a go".
De Watts said it was "pretty cool" that the environment secretary had mentioned his product.
"The fact that we can sell jars of air for the price we can shows just how seriously people take this," he said. "Nine out of ten people in the world are breathing in toxic air. People [in China] absolutely love luxury products and getting something that no one else has is a priority. It's all about health, and wealth, and prosperity."
He said: "The Chinese absolutely love English brands and designer goods and luxury," and added that his product was popular because "most of China is covered in smog".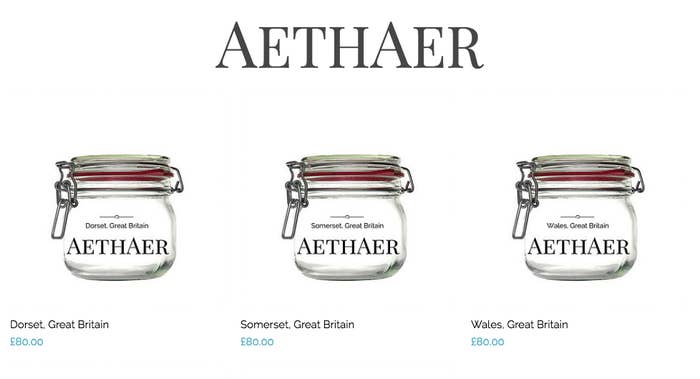 A report in Quartz has previously stated there is absolutely no basis for the product working or having any effect on those who uncork the jar of air. De Watts, who also works in the Hong Kong marketing industry, insisted he was sincere about the product.

Although he did not commit to either side during the EU referendum, De Watts said there was no need to be "hanging on to Europe" when "there's a whole world of other countries out there that we have historical ties to", and was excited by the idea of Britain trading with the rest of the world outside Europe.
"That's the thing with us being English, if you look at our history we've always survived," he said. "We've fought quite a few battles in our times and been invaded and at the end of the day it's always been a crisis that's brought us together. We've never been a European nation – we've always been a global nation, we've got the Commonwealth. We spent most of our history battling Europe, so it's not a surprise we've spent the last 50 years battling them."
But in line with other aspects of global free trade, De Watts says he is now being undercut by copycat businesses selling bottled air for lower prices and suggested that total sales of the £80 bottles were around the 300 mark.

"We had quite a few people emailing us asking to partner," he said. "But we don't know what they're doing to jars and stuff. If you read some of the comments on our Facebook and YouTube then a lot of people say, 'I would fart in a jar and sell it at twice the price.' Because of that we don't let anyone partner with us."