Ed Miliband Called Himself "Ted Miliband" At University
The Labour leader led rent strikes protesting for cheaper accommodation during his time at the University of Oxford.
Ed Miliband spent his time at university leading rent strikes, while calling himself "Ted Miliband". In one report from student newspaper Cherwell, "Ted" Miliband is quoted attacking his university college for threatening to raise rents by 27%.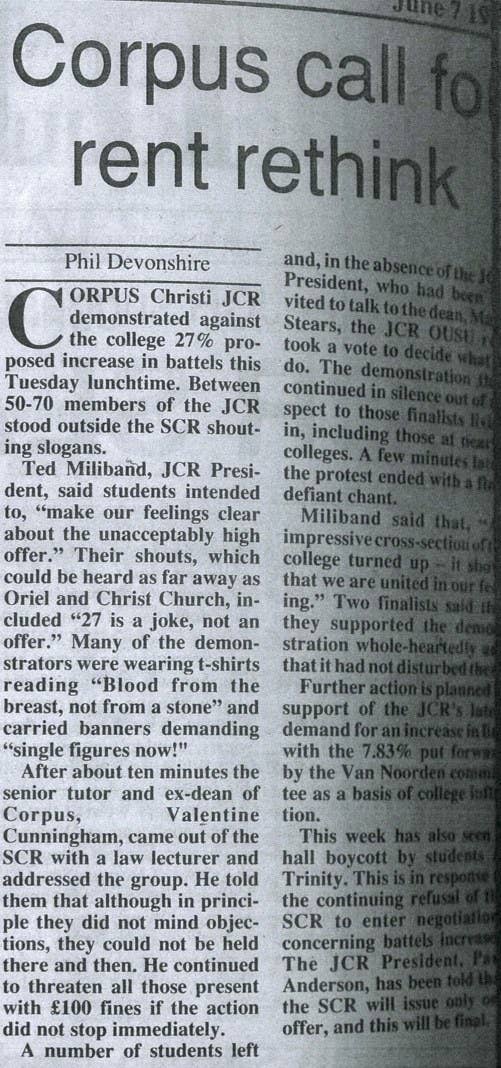 Miliband – this time using the name "Edward" – also wrote letters to the university paper to complain about portrayals of students as politically apathetic.

Miliband's time as "Ted" was again highlighted when ITV Meridian unearthed footage of Miliband speaking about the strikes.
ITV Meridian happened to record a young Miliband talking about the strike back in 1991. On Tuesday they played it back to the current Labour leader, who looked baffled at their ability to find it and said it was "a long time ago".