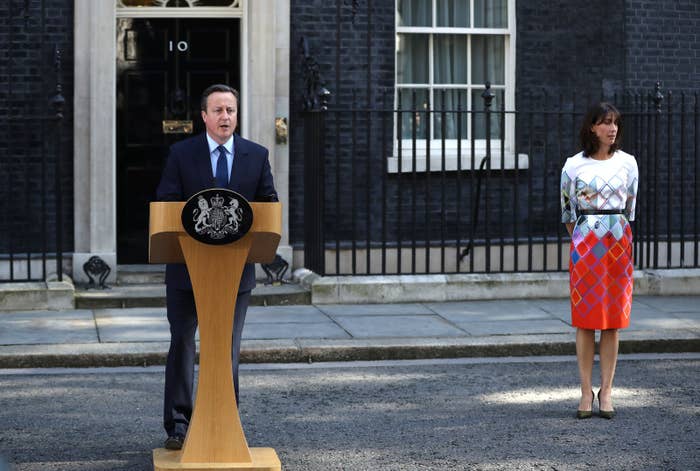 DOWNING STREET, Westminster – David Cameron has said he will resign as prime minister by October following Britain's decision to vote to leave the European Union.
The prime minister made the statement outside Downing Street, accompanied by his wife, Samantha, hours after it was confirmed Britain had narrowly voted in favour of Brexit.
Cameron said he still believes Britain would have been best served by remaining within the EU but that he respects the decision of the electorate.
However, he said, he was not "the captain to steer our country to the next destination" as the UK faces up to a lengthy period of negotiations over quitting the EU.
"I fought this campaign in the only way I know how, which is to say directly and passionately what I think and feel – head, heart, and soul," he said. "I held nothing back. I was absolutely clear in my belief that Britain is safer, stronger, and better off inside the European Union.
"But the British people have made a very clear decision to take a different path, and as such I think the country needs fresh leadership to take it in this direction. I will do everything I can as prime minister to steady the ship over the coming weeks and months.
"This is not a decision I've taken lightly, but I do believe it is in the national interest to have a period of stability and then the new leadership required."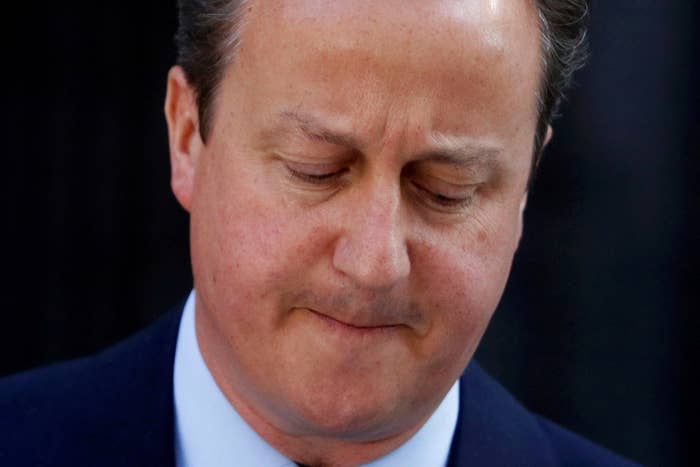 Cameron said he will stay on as prime minister until the Tories elect a new leader in time for the Conservative party conference in October.

He had been expected to make a post-referendum statement to reassure the financial sector before the stock markets opened at 8am. Downing Street aides initially suggested he would focus on providing stable government, but the appearance of close friend and Tory party chair Lord Feldman suggested it could be more serious.
The statement was pushed back and back, with word slipping out shortly before Cameron's speech that this would be a resignation statement, with his wife standing beside him on Downing Street. During the speech news helicopters hovered overhead and some Brexit supporters could be heard cheering outside the Downing Street gates, as cars tooted their horns in celebration of Britain's decision to vote to leave the EU.
The announcement comes little over a year after Cameron became the first Conservative leader in 23 years to win a parliamentary majority in a general election.
He became Tory leader in 2005, and formed a coalition government with the Liberal Democrats following the 2010 general election. He had already said this would be his final parliamentary term as prime minister, but the assumption in Westminster had been that he would step down around a year before the 2020 general election.
Early in his leadership Cameron implored his party to "stop banging on about Europe", but it was the EU that would prove to be his downfall. In 2013, fearful of losing votes to UKIP and under pressure from his own backbenchers, he promised a referendum on continued membership of the EU.
When the Conservatives unexpectedly won the 2015 election, he had to make good on this promise, embarking on a lengthy diplomatic tour around Europe to renegotiate new membership terms to be put to the public. But he had not expected such fierce opposition from within his own party, especially from prominent pro-Brexit campaigners Boris Johnson and justice secretary Michael Gove.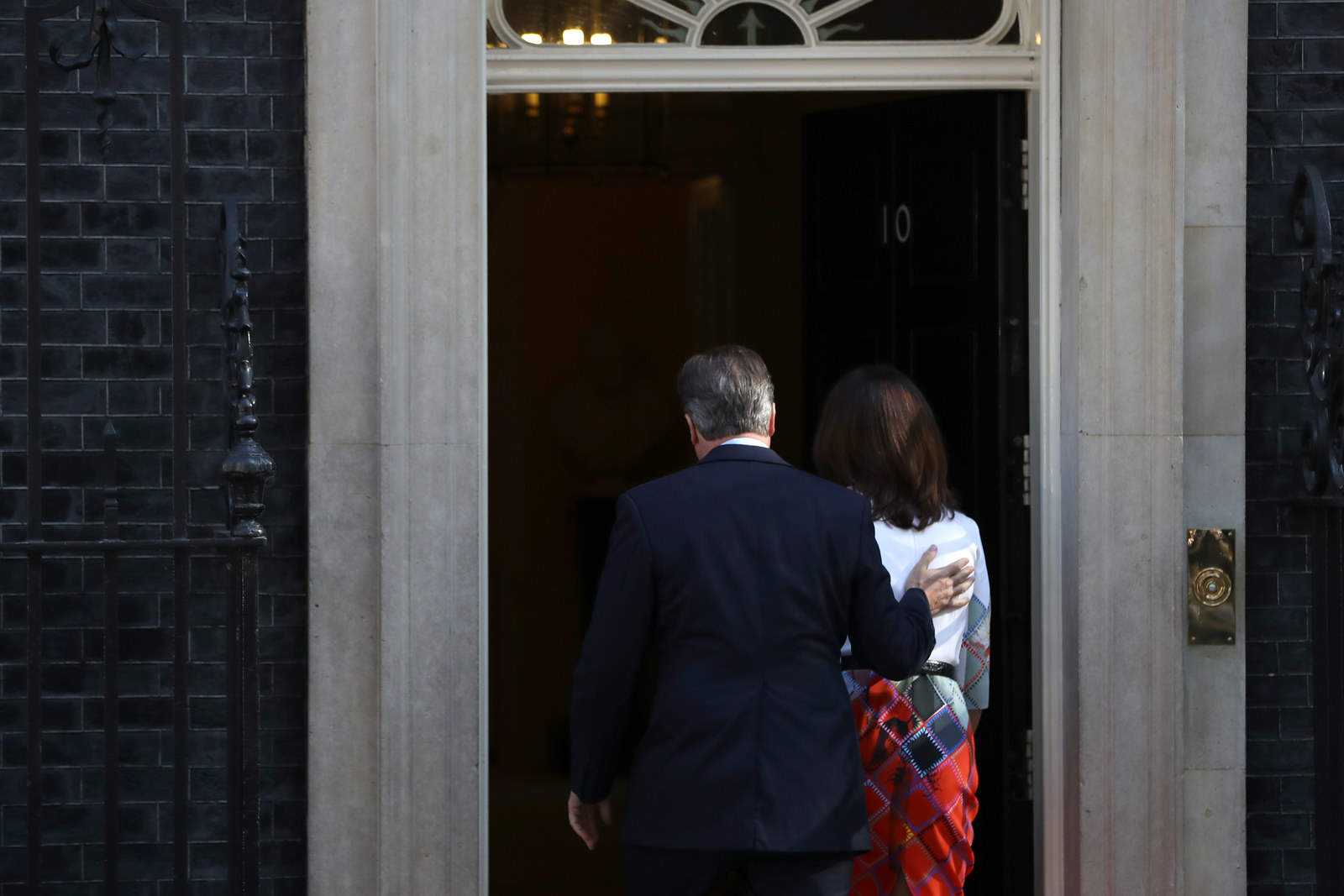 Late on Thursday night Cameron's team were preparing for a Remain victory and coordinating efforts to reconcile the warring Tory factions. In the end, despite Cameron putting the full weight of the government behind the pro-EU campaign, Remain unexpectedly lost the vote by 48% to 52%.

The prime minister concluded his resignation speech with a list of his government's achievements and insisted he would respect the will of the public when it came to the referendum.
"The British people have made a choice. That needs to not only be respected, but those on the losing side of the argument, myself included, should help to make it work," he said.
"I said before that Britain can survive outside the European Union and indeed that we could find a way. Now the decision has been made to leave, we need to find the best way, and I will do everything I can to help. I love this country and I feel honoured to have served it, and I will do everything I can in future to help this great country succeed. Thank you very much."