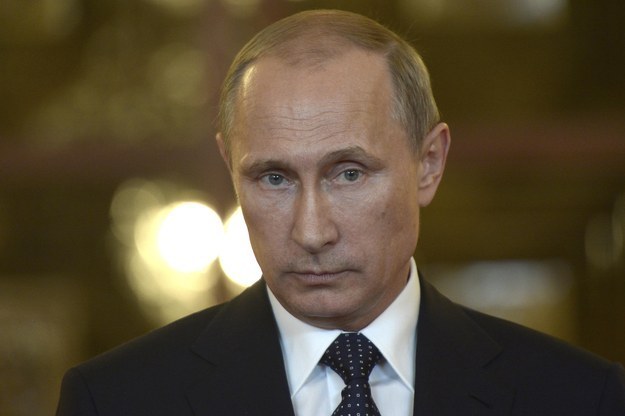 David Cameron has told Vladimir Putin that he is partly responsible for the Malaysia Airlines crash in eastern Ukraine, insisting that Russia "contributed to an appalling tragedy" by providing support for separatists in the region.
The prime minister, who talked with the Russian president in a phone call on Sunday night, also said restrictions on international investigators accessing the MH17 crash site are "unacceptable and indefensible".
He demanded Putin use his influence with the pro-Russian rebels in the region to ensure the bodies of the 298 dead, many of which are being stored in a refrigerated train near the site, are repatriated at the earliest opportunity.
Downing Street's account of the call suggests that Cameron draws only limited distinction between the actions of the rebels and the actions of the Russian government, which he believes has been providing support.
The prime minister told Putin the MH17 incident was "totally unacceptable" and attacked suggestions in pro-Kremlin media that the cause of the disaster remained unclear.
"The evidence suggested that pro-Russian separatists were responsible and the prime minister made clear that if Russia wants to put the blame elsewhere they would need to present compelling and credible evidence," a Downing Street spokesman said.
Cameron is understood to be infuriated that it has taken Putin three days since the disaster, which claimed the lives of 10 British citizens, to arrange a phone call.
Earlier, Cameron used an article in The Sunday Times to launch a strong attack on Putin's regime, saying that if it is proved that rebels shot down the plane then the incident is a "a direct result of Russia destabilising a sovereign state, violating its territorial integrity, backing thuggish militias and training and arming them."
Cameron also hinted that he would push for sanctions against Russia when European leaders meet on Tuesday, unless Russia ensures full access to the MH17 crash site for international officials. France's president, François Hollande, and Germany's Angela Merkel are thought to support this approach.
"Elegant forms of words and fine communiqués are no substitute for real action," Cameron wrote. "The weapons and fighters being funnelled across the border between Russia and eastern Ukraine; the support to the militias; the half-truths, the bluster, the delays. They have to stop."
He continued: "Some international crises are insoluble. Not this one. If president Vladimir Putin stops the support to the fighters in eastern Ukraine and allows the Ukrainian authorities to restore order, this crisis can be brought to an end."