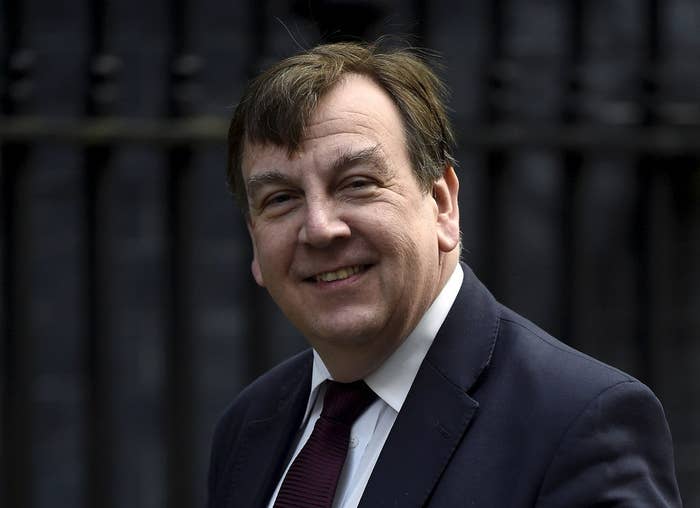 Culture secretary John Whittingdale has confirmed he had a relationship with a sex worker but insisted it did not affect his job.
The divorced Tory cabinet minister, who is responsible for regulating the media, told BBC Newsnight he met the woman through Match.com and had a relationship with her during a period when he was serving as head of the House of Commons culture select committee.
"Between August 2013 and February 2014, I had a relationship with someone who I first met through Match.com," he said. "She was of a similar age and lived close to me."
The MP insisted he had no idea of her work as a dominatrix: "At no time did she give me any indication of her real occupation and I only discovered this when I was made aware that someone was trying to sell a story about to me to tabloid newspapers. As soon as I discovered, I ended the relationship.

"This is an old story which was a bit embarrassing at the time. The events occurred long before I took up my present position and it has never had any influence of the decision I have made as culture secretary."
The relationship was first reported by the website Byline and was also reported on by Private Eye and Open Democracy. The outlets said Whittingdale's relationship with the woman, whom he took on a trip to the MTV Europe Awards in Amsterdam, was investigated by four different national newspapers over a period of two years: the Sunday People, the Mail on Sunday, The Sun, and The Independent.
All ultimately chose not to run the story, prompting accusations that Whittingdale's influence over press regulation at the height of the hacking scandal – and his subsequent decision to limit regulation of the press following his 2015 elevation to the cabinet as culture secretary – influenced the decision of newspaper editors to kill the story.
"This is a very murky world," said Brian Cathcart of the campaign group Hacked Off, which campaigns for regulation of the press, who accused newspapers of not running the story for their own political benefit.

Downing Street said it did not know about Whittingdale's relationship before he took the job of culture secretary but emphasised that he was "a single man entitled to a private life".