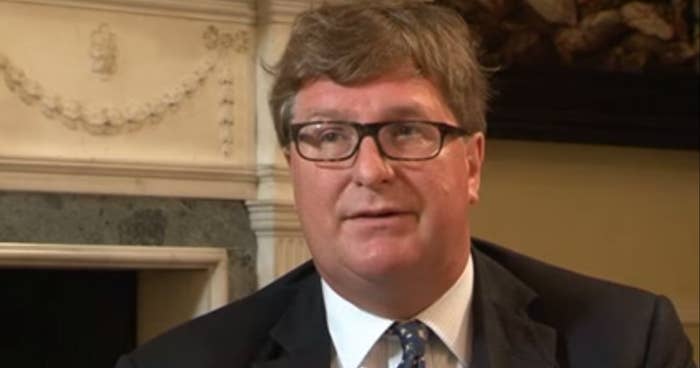 Crispin Odey, one of UKIP's biggest donors, has returned to providing financial backing to the Conservatives in time for the general election.
Odey, who is thought to be worth over £400 million, has been one of UKIP's most high-profile backers despite never joining the party. He hosted private dinners where he introduced Nigel Farage to fellow hedge fund executives, and last year personally gave £22,000 to UKIP.
But he has now changed direction, handing £6,000 to the campaign to re-elect Conservative candidate Jacob Rees-Mogg in the North East Somerset constituency, according to parliament's register of members' interests. The donation was registered on 30 March, the day parliament was dissolved.
Earlier this month, Rees-Mogg described UKIP as "the natural allies of the Conservatives", while Odey has previously been spotted dining with former cabinet minister and Conservative Owen Paterson.
Odey, a prominent Eurosceptic, made millions by correctly predicting the 2007 financial crisis. He recently spent over £100,000 building a chicken hut in the style of a Grecian temple in his garden and is now predicting another major financial collapse in the near future.
A spokesperson for Odey Asset Management told BuzzFeed News: "Crispin Odey is not available to discuss."