A disabled Conservative activist has quit the party in protest at the government's decision to cut welfare payments to disabled people while reducing taxes for high earners.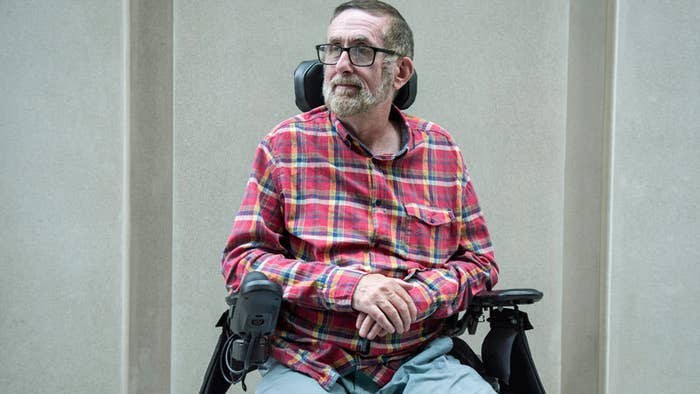 Graeme Ellis, a lifelong Conservative voter from Lancaster, quit the party on Wednesday after George Osborne's Budget.
He explained he had always backed the Conservatives because "it was where my head fitted most politically" but he said he could never vote for them again because of how they have treated disabled people.
"I've always since I was 18 voted Conservative," Ellis, 56, told BuzzFeed News. "This afternoon I stopped. I just couldn't take it any more. I couldn't have any association with a political party that could send disabled people to the wall."
The Budget includes a plan to cut £1.2bn from the Personal Independence Payment system for disabled people. Ellis, who requires a motorised wheelchair to get around, said he made the decision to quit after reading about the government's intent to cut disability payments while planning an income tax cut for people earning over £45,000 a year.
This follows the decision earlier this month to vote for a £30-a-week reduction in the Employment and Support Allowance (ESA) paid to disabled people if they are considered able to undertake "work-related activity".
"How can they be trying to save money when the figures they're taking off the disabled match what they're planning on giving the better-off in the Budget?" he asked.
Ellis was an active member of the Conservative Disability Group and decided to resign by deleting the organisation's website from the internet.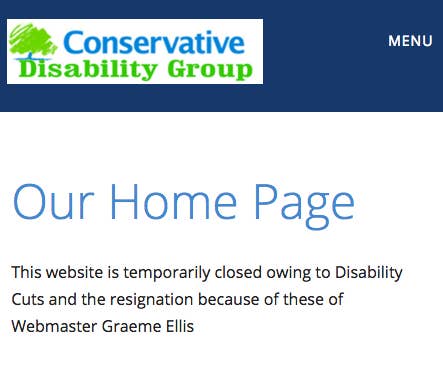 Ellis, who runs a not-for-profit service for disabled people in Lancaster, said he has always been loyal to the Conservatives and its disability group but could no longer support either.
"I think Iain Duncan Smith is the most heartless of them all," he said. "Of all the ministers he has a look of disdain on his face when he talks about disabled people. We're an easy target. It's well known that we're the group least likely to do a mass protest and we're just a vulnerable target for them. It's the mindset of the Conservative government at the moment to attack the weakest."
Ellis said disability welfare payments had transformed his life and he could not stand by as they were eroded: "I am disabled, I am a power wheelchair user with extremely limited mobility. Fortunately enough I get DLA, I get higher rate care. Fortunately once I'm in my wheelchair I've still got the ability to work – but at work I'm heavily supported."
He said he was now having doubts about voting Conservative at the 2015 election: "The question I ask myself is if the government had gone to Labour now would we be having this conversation?"
Despite this, he said there were still parts of George Osborne's Budget he backed: "I agree with the business rates for small businesses, because they need to survive. But what about disabled people? They also need to survive."
He also urged Conservative MPs who care about disability issues to mobilise and block the government's plans: "Have a conscience, do the right thing, and put the interests of vulnerable members of society first before doing what your party tells you to do."
A Conservative party spokesperson confirmed Ellis had quit and said he was acting on his own: "The Conservative Disability Group has not deactivated its website. The owner of the domain, who is no longer a member of the Group, has deactivated it without any instruction to do so."