A new political party campaigning for a Yorkshire parliament is hoping to stand 27 candidates at the 2015 general election.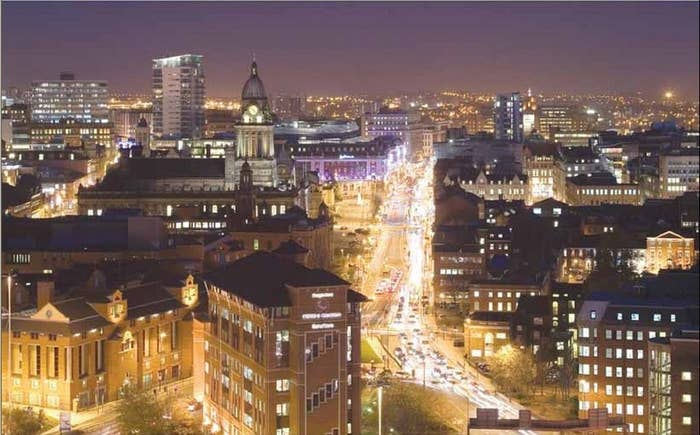 Yorkshire First hopes to force the idea of a Yorkshire parliament on to the national agenda by standing candidates in up to half the county's constituencies – in the belief that what's good enough for Scotland is good enough for Yorkshire.
"Yorkshire's got the same population as Norway and Scotland," party founder Richard Carter told BuzzFeed News. "One's an independent country, one's got some power, and we've got nothing."
Carter said Yorkshire First was considering targeting the Morley & Outwood seat of Labour shadow chancellor Ed Balls, who is currently defending a 1,100-vote majority and where a concerted single-issue campaign could potentially swing the result.
"That's a high-profile one that might be quite interesting," he said. "The pledgers [supporters] in Leeds are looking at suitable candidates."

Carter founded Yorkshire First with a handful of friends just five weeks before May's European parliament elections. Despite a distinctly limited budget ("UKIP threw £1.5 million at the EU elections, we threw £604 at it"), zero name-recognition, and limited campaigning, the party finished eighth, winning 19,000 votes across the region.
At the end of November the party held its first party conference and it is now recruiting candidates who subscribe to the "Yorkshire Pledge" to stand for parliament.
Last week the party selected former Labour councillor Paul Salveson as its first parliamentary candidate in the three-way marginal seat of Colne Valley.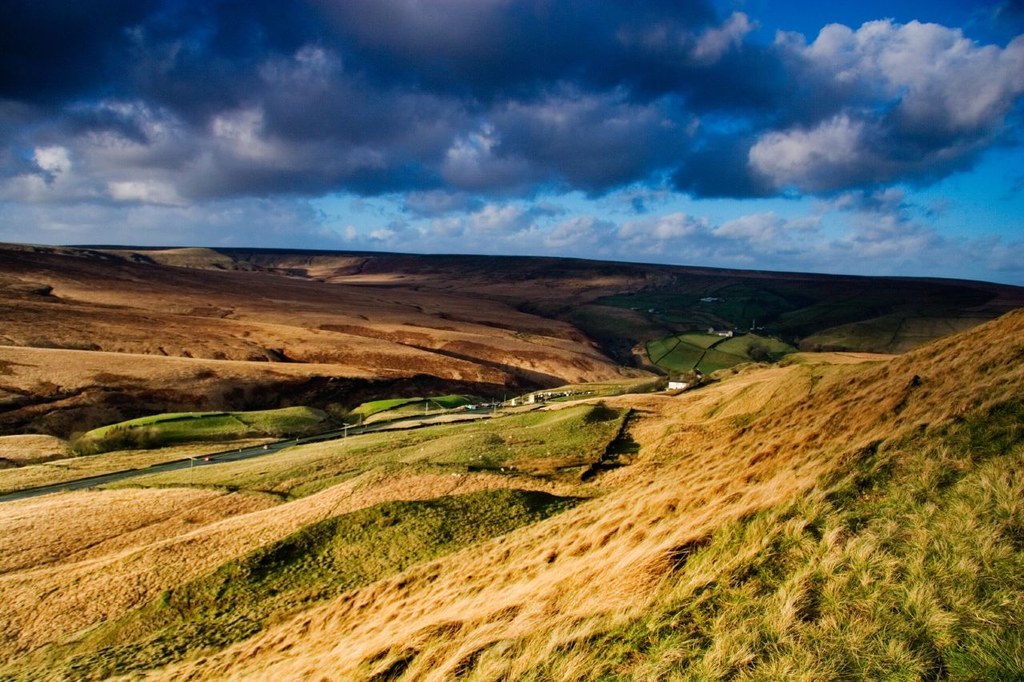 Although the party is highly unlikely to win any seats, it hopes to take enough votes to force the mainstream parties to take a Yorkshire parliament seriously.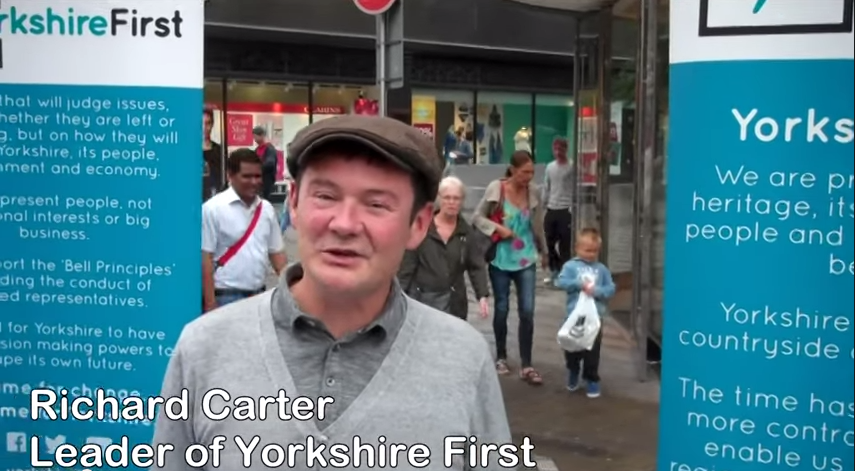 It believes this is the best way towards a full Yorkshire parliament, as opposed to the "third rate" city-based devolution proposals being offered by the coalition government.
"Labour delivered for London, Scotland, and Wales because they had a constant niggle in their side [from regional groups] calling for more powers," said Carter, who dismissed suggestions that Yorkshire regionalists should work within the existing UK-wide parties.
"When the parties themselves are centralised, they are not listening. What happened is the peripheries of the UK have stretched their muscles but the voices that are lacking are the regions of England."
But he insists Yorkshire First is not a parochial, inward-looking movement: "Yorkshire was founded by immigrants 1,100 years ago. It's always better when it's been outward-looking. The only time we've not been successful is when the UK government has stripped us of any means to take on our needs, challenges and opportunities."
"The time has come, it's time for change. It's time for Yorkshire."