One of these men believes he is the son of God, brought to earth to guide the people towards redemption. The other is a bloke pretending to be Jesus.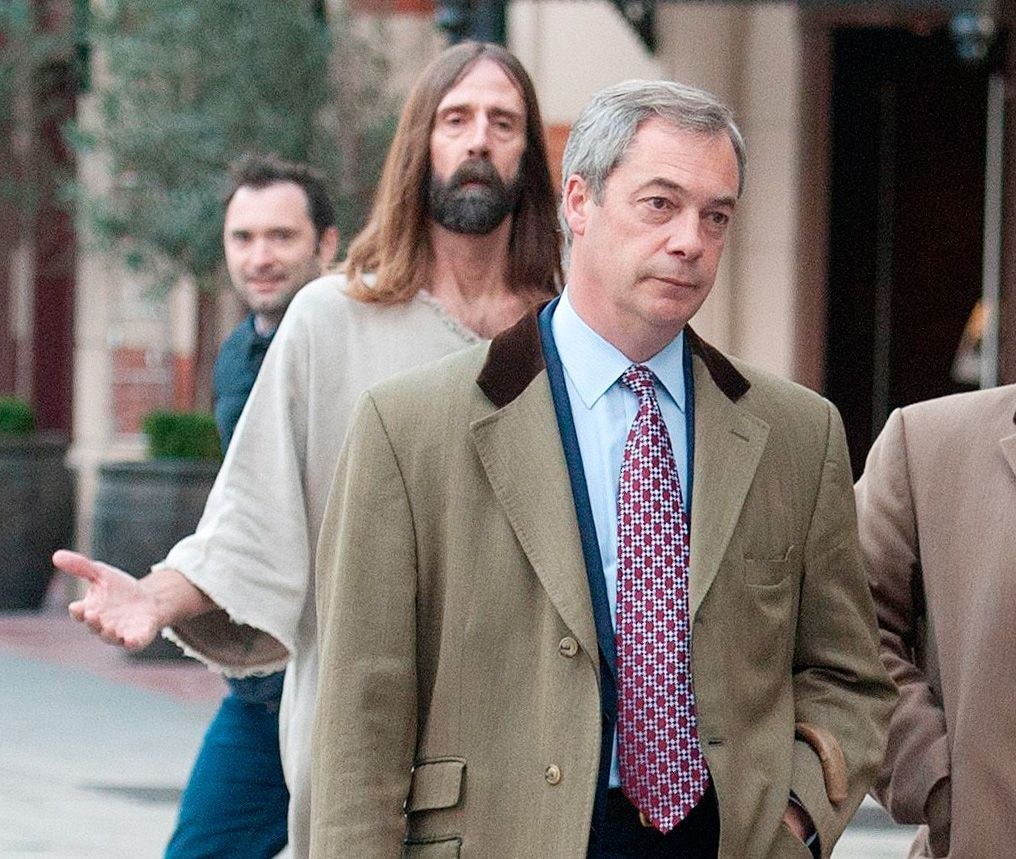 Farage didn't want to know.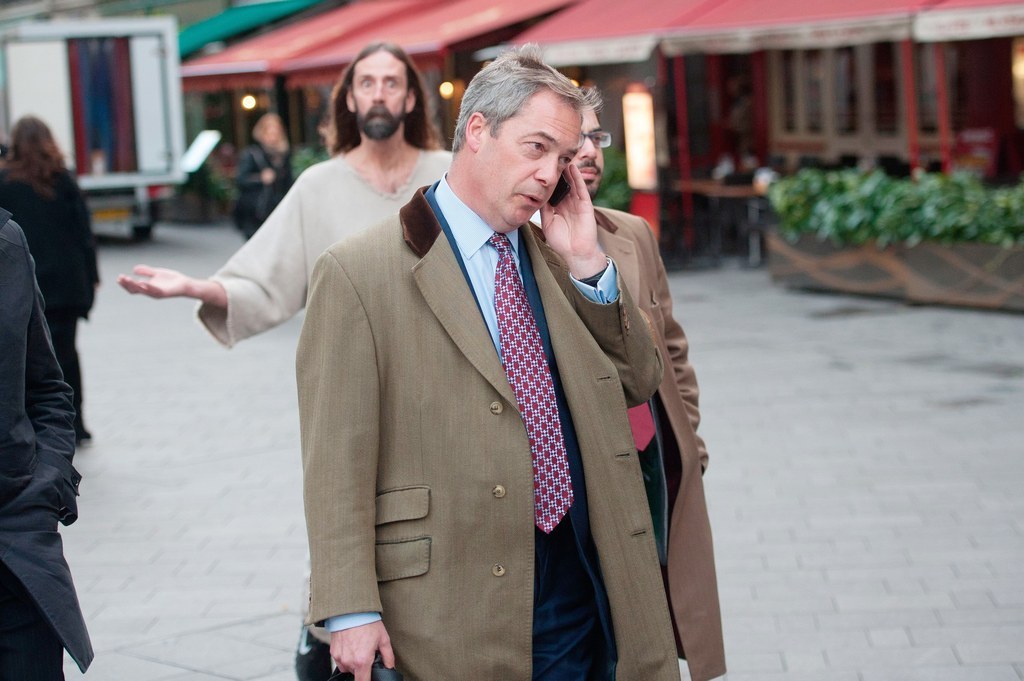 Farage's ever-unflappable aides brushed the episode off.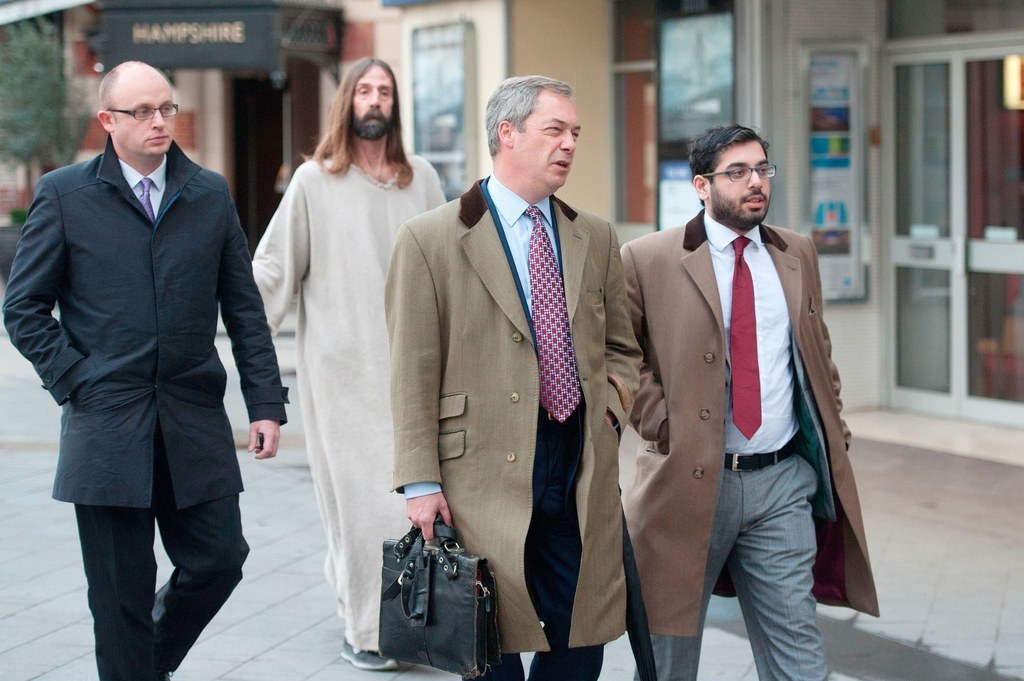 And Farage got the thumbs down from Our Lord and Saviour.